Major port cities in Europe might have something in common, they are prosperous and attract many people. Some are great commercial centers of their regions too. The French city of Bordeaux ticks all these; in fact, it goes farther by adding the wine capital of France to its already impressive metropolitan credentials. The city is the capital of the department Gironde and is famous globally for its wines. Traveling to Bordeaux can be an experience of a lifetime, but is it safe?
>>Also Read: Bordeaux Travel Guide
Here Are A Few Things You Should Know About Safety In Bordeaux
Overall Risk
The city of Bordeaux is quite generally safe to travel to. Even though they are increased risks like scammers and pickpockets, visitors are usually fine when they visit. Travelers are expected to remain watchful for suspicious activities in their surroundings and duly report if they notice. While safety is guaranteed in Bordeaux, terror risk is high, like in any other part of France. Terror threats have been received previously. So, locals and tourists are advised to be cautious. If you apply the basic safety measures, the chances of you getting an unpalatable experience will be minimal.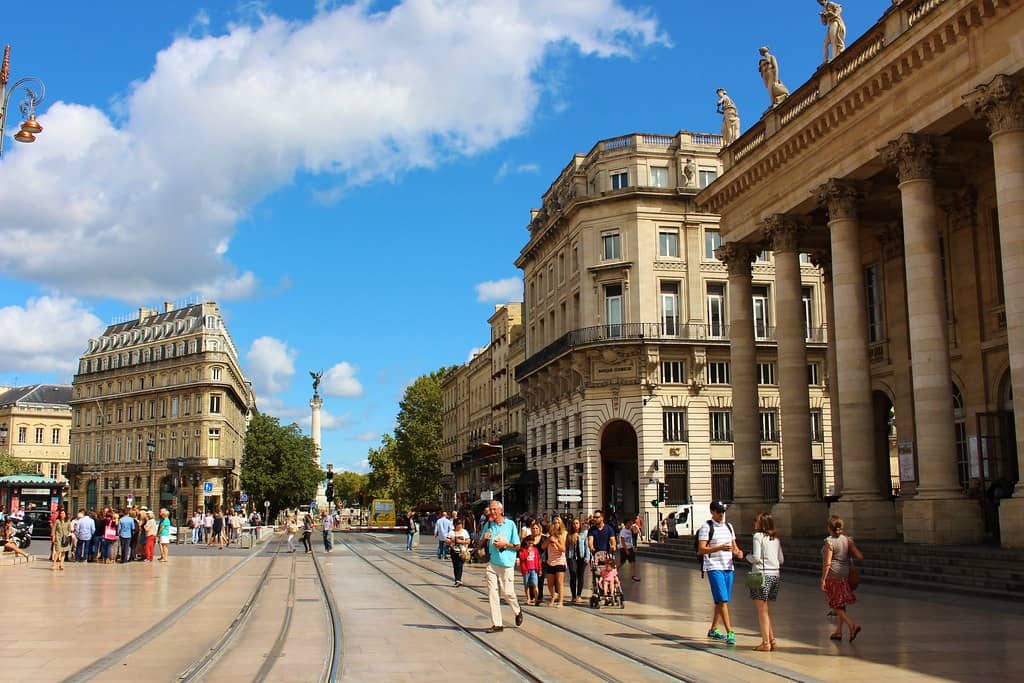 Transport and Taxi Risk 
Transportation options in Bordeaux are flexible and easily accessible. They are safe too. As long as there are nor industrial actions like strikes, trains, cabs, etc. will work. The means of transport are reliable and safe, but taxis are the safest. While transportation is generally safe, be careful; of suspicious cab drivers. Some may tend to be overly nice, and that might just signal that something is wrong. Generally, the transport and taxi level risk in Bordeaux is low.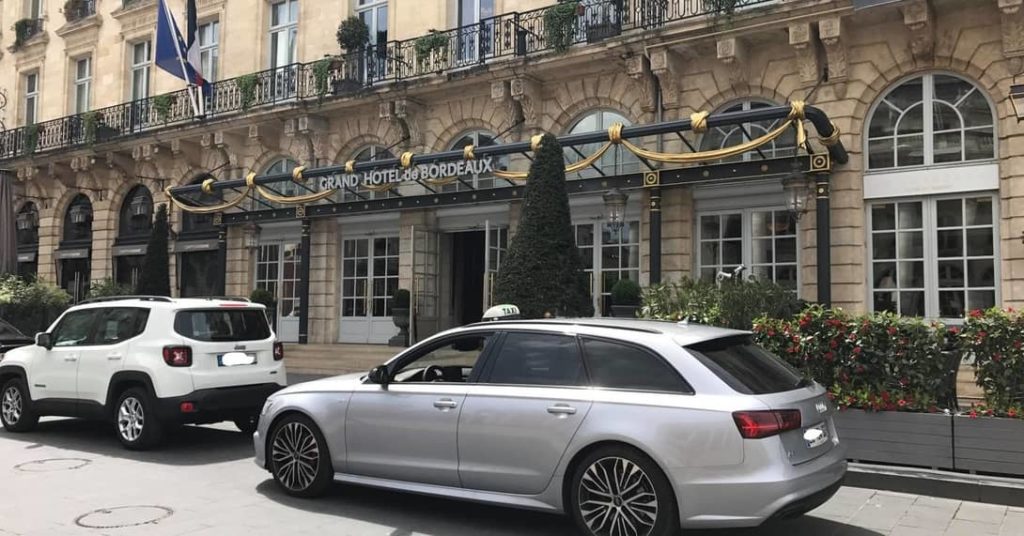 Natural Risk
The city is vulnerable to floods, but they are uncommon and often not fatal. You do not need to worry about the occurrence of random natural chaos as well. The natural risk level is low. There are no volcanoes, hurricanes, and landslides. Bordeaux is a perfect city to relax and get the best of nature while you are on vacation.
Mugging Risk
In a big city like Bordeaux, the chances of getting mugged are low. Mugging and kidnapping are less reported occurrences, and that highly suggests that they do not often occur. But it is advised that one remains careful and stay away from badly lit and unoccupied streets and areas. In case it happens to you probably because it left the cinema late, you might want to hand over your stuff immediately. Tourists are usually advised not to resist an armed mugger and not to chase after them. It is safer to report the case to the nearest police station as soon as you can.
Pickpockets Risk
Pickpockets operate everywhere in the city, and that is the police have to deal with every day. Tourists often report stolen purses, cameras, binoculars, and other items that they lose while unaware. This is the same situation with top European destinations. So, be careful, especially when you are at crowded spots in touristy areas. By remaining vigilant, you will not be a victim of their activities. Be careful in public transportation as well. Some pickpockets go as far as using razors to get through passengers' bags. In that regard, the risk level is high in Bordeaux.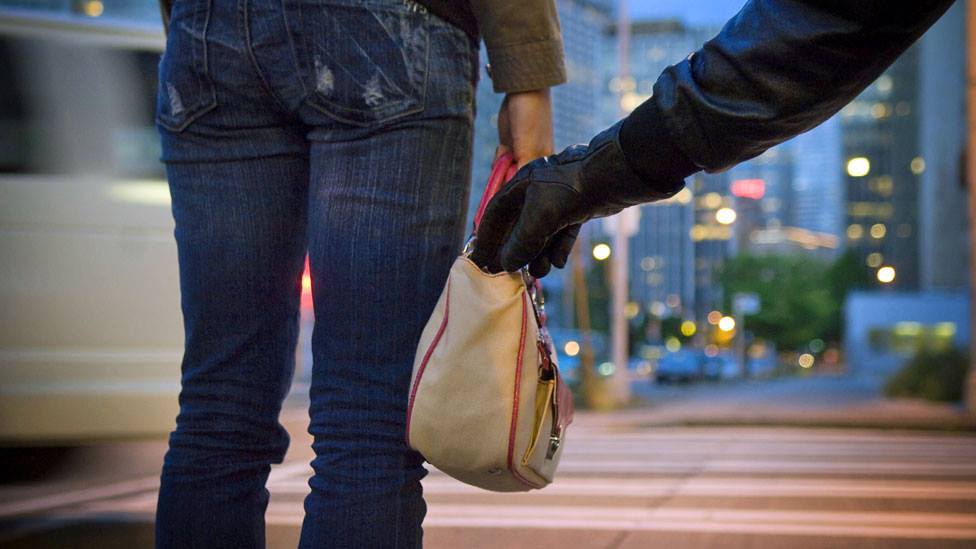 Terrorism Risk 
Since France has been an easy target by terrorists many times (including neighboring countries like Belgium and Denmark) and there is a fear that an attack can happen anytime. Thankfully, there is a heavy military presence across the nation. It will not be an uncommon thing to see soldiers in regularly crowded areas.
Scams Risk 
The popular scam risks on the streets of Bordeaux are not much. When a stranger approaches you and begins to solicit for your help by explaining a cause you could support, it is mostly a scam. Some scammers go as far as printing letters, so their dubious foundations and charities might appear real. Be mindful of people who attempt to distract or offer unsolicited help. Then always check that your change is complete. Many tourists have fallen victim to prices when the seller charges them more. Ensure you negotiate prices before proceed to purchase.
>>How to Get From Paris to Bordeaux
Women Travelers Risk 
The city is incredibly safe to travel if you are s solo female traveler. Aside from a few general precautionary rules, one should follow like not threading alone in deserted locations and poorly lit areas, avoiding strange companies at late hours, etc., one can happily rest because the country is quite safe. And for every threat, there are mechanisms to effectively combatant them.
Drugs Risk
Drugs are sometimes what motivate crimes in big cities like Bordeaux. The risk is moderate, though, but does not engage in such activity. Gangs go on a rampage targeting each other because of substances, and regular civilians can be unfortunately caught in the violence. Do not do drugs and avoid crack rabbit holes. It would not be nice if law enforcement agencies catch you.
Car Theft
Car thefts are not common in Bordeaux, but be careful. If you have a rental vehicle, ensure you pack where security is guaranteed, and there are security cameras. Also, do not expose expensive items in your car. This might encourage carjackers to break into your car and take what you have kept there.
Vandalism 
Tourists can fall prey to property crime perpetrators. Ensure you do not stay too long in the suburbs because that is where vandalism often takes place. This is also because there is no considerable presence of the police and soldiers to ward off vandals. You will most likely secure accommodation in the city center or close to it. In those areas, the chances of your hotel getting attacked are infinitely small. Arsons are not often reported as well. In general, the vandalism risk level is moderate.
>>Bordeaux Dinner Cruises: Why You Should Take One
General Safety in Bordeaux
The city of Bordeaux is safe to visit but just with a couple of dangers to be mindful of. It is not that different from many places in France. Not following instructions and being careless can be very costly. All the precautions you will have to take are not quite different from say, Paris, and Marseille.
The city is generally a low-crime place, and the inner city areas and some outskirts are mostly safe all day. Petty theft and pickpockets are the ones to be avoided mostly. Armed violence and violent crimes, especially targeted at tourists, are not common. But note that pickpocketing and purse snatching is on the rise in Bordeaux.
Terror threats are matched with military solutions, so no worries. Other law enforcement agencies also patrol the most significant monuments, airports, and train stations. This is rather comforting for visitors since their presence is expected to scare off shady characters that might sneak around the neighborhoods.
>>Bordeaux Boat Tour: Why You Should Take One
Is Bordeaux Safe – Summary
The beautiful city of Bordeaux is decently safe for visitors, but you should be vigilant. Do not wander at night alone in places like Marche des Capucins, Place de la Victoire, and Gare St-Jean. Not that these places are dangerous, but criminals tend to come there and operate at night. As long as you are cautious and careful, you will most likely not be scammed or mugged. Not even the shady characters can sour the fun and pure excitement that Bordeaux offers.