Is Monaco Worth Visiting?
The principality of Monaco is popularly famous for being the vacation spot of the rich and famous, even though it is the second smallest nation in the world. Ranging just 200 hectares, this dramatic principality boasts of designer shopping centers, massive casinos, affluent clubs and bars, and an artificial beach, charming holidaymakers, and celebrities throughout the year.
Situated along the Cote d'Azur, Monaco has a warm, inviting climate for most of the year. As a tip, you should visit in April or early autumn just to avoid the crowd of visitors, and so you can get cheaper hotel rates. 
>>Also Read: What is Monaco Famous For
Here Is Why Monaco is Worth Visiting:
Relax at the Beach
Whether you want to immerse yourself in the sun or enjoy the array of water sports, there is hardly a better place to visit than Larvotto Beach, which happens to be in the public Monaco beach. Surrounded by nets to shield visitors from jellyfish, the sea has a vast strip of golden sand that offers enough sunbathing space.
Be prepared to face hoards of crowds in the peak tourist period. You can lay down in your towel, or just pay a few bucks for a lounger to get a comfy spot. Many restaurants surround the beach alongside facilities like changing rooms, free toilets, and showers.
See the Palais du Prince
This place is Prince Albert's official residence. The building has been standing since the 1200s, and thanks to its hilltop position, this impressive building can be sighted from almost anywhere in the principality.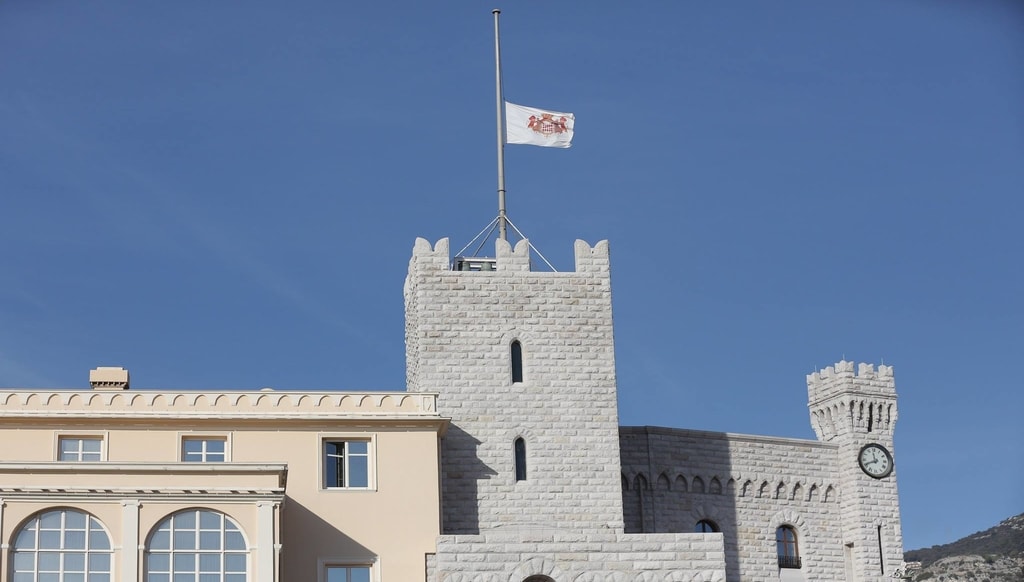 Tour companies often organize Palais du Prince tours for the public. In the palace, visitors will see the ornate Throne Room, the popular Blue Room, Italianate-style gallery, and a Palatine Chapel. Tickets could be bought for around 8 euros and 4 euros per kid. If you want a combine a visit to the palace and the Oceanographic Museum or the prince's car collection, you can buy two tickets at once for that.
>>Also Read: Interesting Facts about Monaco
Watch the High Rollers at the Casino Monte-Carlo
Monaco is probably most popular for being a playground for the famous and rich, This is evidenced by its many casinos in the Monte Carlo district. For some, Casino de Monte Carlo is the most popular gambling spot in France, even though the Casino Le Café de Paris is the biggest venue in Monaco with more than 400 video poker and gaming machines.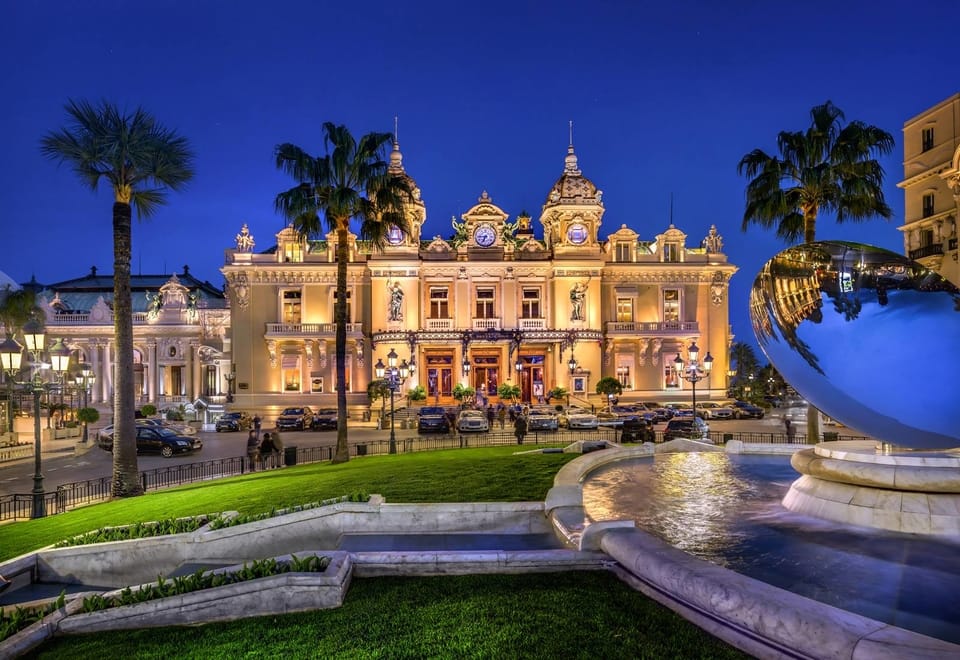 If you do not mind waging among celebrities and business magnates, Monte Carol is the place to be. There are more than a hundred table games and a thousand slot, gaming, and video machines scattered across the principality's 4 casinos.
Be Amazed at the Musee Oceanographique (Museum of Oceanography) 
The Musee Oceanographique has reconstructed coral reefs, more than 6,000 marine life, close to 100 pools designed to reenact the natural habitat of animals that live there. Officially opened in 1910, the museum is among the world's oldest aquariums.
For those who want to get close to sharks, an extensive collection of Mediterranean sea creatures, and sea urchins, they can proceed to the museum at about 10 in the morning to avoid the insane crowd and see the aquariums before long queues that take on the building. It is located at Avenue Saint-Martin, 98000 Monaco.
See Monaco's Gardens 
The principality may occupy the 2nd position in the smallest sovereign state in the globe, but it boasts of lush green spaces that provides a break from the motions and bustles of the shopping areas and the casino. Visit the Fontvielle just in front of the city center to chill at Jardin Exotique, that looks over the ocean, affords beautiful views, and house more than 7,000 species of plants. Close by, the Observatory Cave is where visitors can check out stalagmites and stalactites.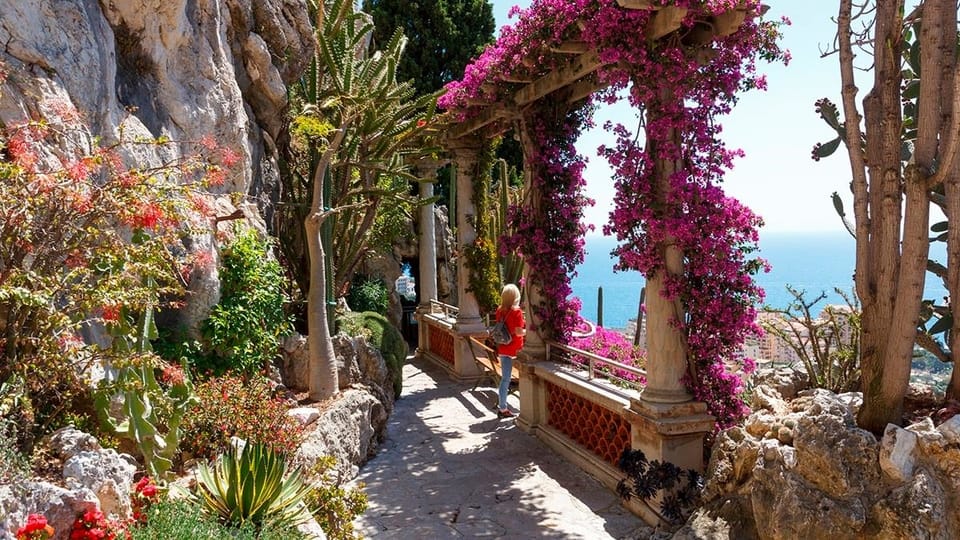 To have some quiet, go to Les Jardins St Martin in the significant Monaco-Ville area. This place is crammed with shaded beaches, snaking trails, coastal vistas, and sculptures, and just because it captivates tourists, it tanks among the best places to savor a quiet picnic.
Visit the Monaco Cathedral 
Check out the Monaco-Ville to explore the Monaco Cathedral, built with white stone in the 1800s. Inside the sanctuary, visitors will find a big organ, a white marble altar, and 1500s ornaments. Visitors will also see the remains of the principality's princes and princesses.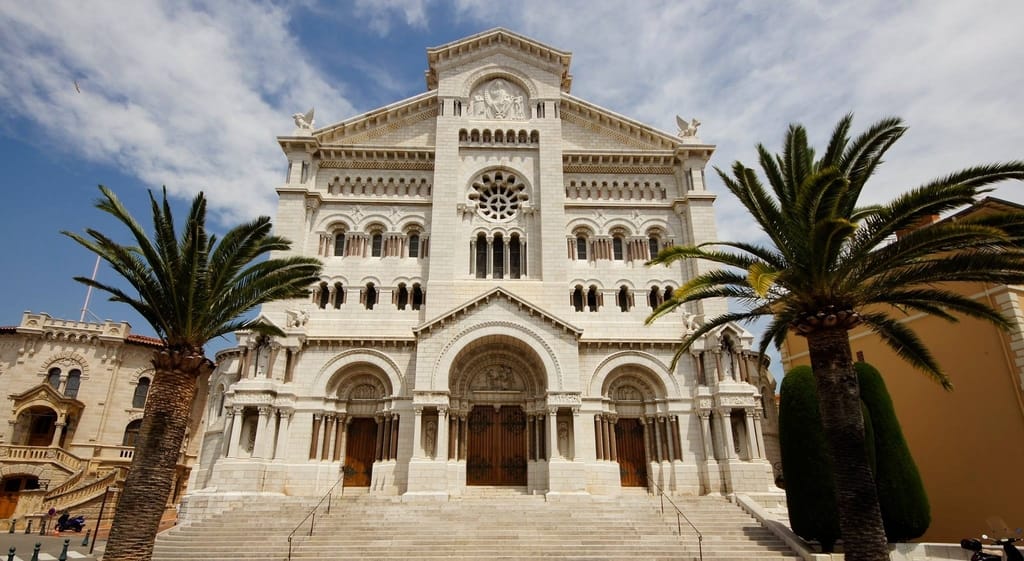 As a worship sanctuary, entry to the cathedral is free. Visitors can get the best of their time here by sparing a few hours to tour this important religious site. It is located at 4 Rue Colonel Bellando de Castro, 98000 Monaco.
>>Also Read: Must-See Cathedrals in France
Appreciate the Arts at the Museums 
Among the many interesting museums in Monaco, the most visited is the Musee Oceanographique that houses more than 6,000 sea creatures. But other museums also worth checking out include the Monaco Nava Museum that looks over the marina and the Musee de la Chapelle de la Visitation on Le Rocher.
The Naval Museum houses Roman ships, Spanish galleons, local Viking longboats, and a Titanic look-alike. In summation, there are more than 250 model ships and maritime artifacts in this magnificent building, taking visitors through the principality's intriguing history. It is located at Terrasses de Fontvieille, Niveau 2, Avenue Albert II, 98000 Monaco.
Go on a Shopping Spree at Metropole Shopping Center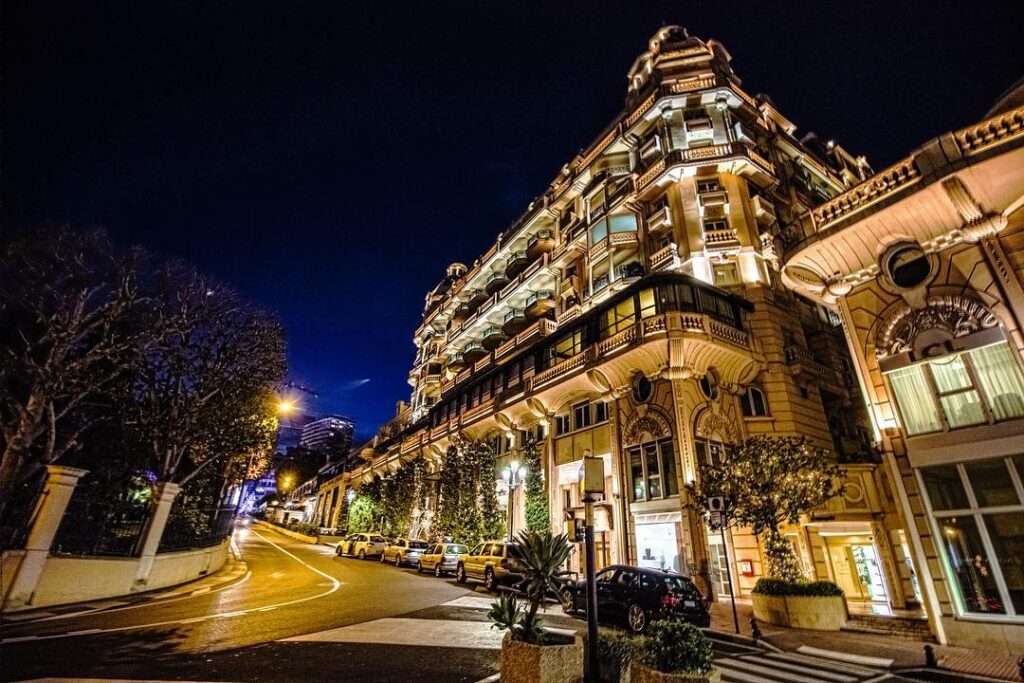 Given the principality's status as a place that attracts the well-to-do, it comes as no surprise that Monaco affords many upscale shopping opportunities. Situated opposite the Casino Gardens, the Metropole Shopping Center contains more than 80 designer boutique stores. Still, its rich interior makes it worth a visit even if visitors do not need to shop. They will be welcomed into an opulent setting with stylish period chandeliers and marble floors. Some of the designer brands you will find in the shopping center include Chantelle, Giovanni Raspini, Gucci, etc. It is located at 7 Avenue des Spelugues, 98000 Monaco.
Enjoy Monaco's Cuisine at a Michelin-Star Resultant in Monte Carlo
A lot of people say Monaco has more Michelin-starred restaurants per square meter than any other nation in the world. These restaurants are scattered all over the principality and serve a wide range of dishes. Visitors will find a group of restaurants in the Monte Carol district that offer Mediterranean treats using the finest of ingredients.
Le Louis XV- Alain Ducasse is a hip restaurant with 3 Michelin stars. It features a wine cellar of more than 400,000 bottles. At the same time, its menu contains traditional favorites like blue lobster (with crime di rapa, pink peppers, and baby turnips) and ravioli (offered with avocado, wood mushrooms, and cabbage). Ensure that you book ahead of your visit as usually get high demands. It is located at Hotel de Paris Monte-Carlo, Place du Casino, 98000 Monaco.
Socialize With the Rich and Famous at Night
In Monaco, visitors will not struggle to find a place to drink and party at night thanks to its many late-night nightclubs and bars. If you want to dance till morning or savor a jazz-and-swing night, you are bound to get something that meets your taste in Monaco. Jimmy'z Monte-Carlo is one of Monaco's major clubs. It offers fantastic cocktails, beautiful views over Monaco and ocean, and light food.
Its outside space, which has circular umbrellas over its patio, is what makes is incredibly inviting. Visitors will be shoulder to shoulder with the rich and famous at partiers at night in Monaco. Jimmy'z Monte-Carlo is located at 26 Avenue Princesse Grace, 98000.
Is Monaco Worth Visiting? – Summary
The principality of Monaco is more than luxury casinos and race cars. It is another world of unmatched class and wonders that will sweep any visitor off their feet in epic proportions. Among its numerous attractions, Monaco gives you the chance to mingle with the wealthy. Without a doubt, Monaco is the coolest place to visit on the French Riviera and is definitely worth visiting.
>>Also Read: Is Monaco Expensive?