Given Monaco's wealthy status, the cost of traveling in the principality is regarded as very high. But it is also possible for visitors to visit there without spending a fortune. The principality is situated along the French Riviera. It covers an area of 2 sq km with a population of close to 33,000 and a population density of 16,483 per sq km.
Contrary to general opinion, Monte Carlo is not the capital of the principality but a government area. Monaco is a city-state, so, the capital of Monaco is, in fact, Monaco. Monaco is divided into four districts: Monaco-Ville (Old City), Monte-Carlo (recreation and business), the Condamine (port quarter), and Fontvieille (recreation).
Public transportation is decent, affordable, and efficient. Dining options range from budget, mid-range, and expensive- there is enough for everyone. As for accommodation options, Monaco is not great to stay if you are on a budget. They vary from mid-range and expensive.
>>Also Read: Interesting Facts about Monaco
Here is Everything you Need to Know About Expenses in Monaco:
Getting Around
The most affordable and easiest way to get around in Monaco is on foot. But few areas like the Exotic Gardens that need a massive increase in elevation offers challenging hikes. There are about 7 public elevators and escalators (all free) that help you climb the principality's steep hills. In case you stroll and want to reach Port Hercule's other bank, search for the small pedestrian-only ferry that takes about 20 minutes. It cost just a euro.
As for the bus, the city has a modern bus service managed by the Compagnie des Autobus Monaco. It is made of 5 bus routes that frequent 143 stops, all with a name and a network map. Tickets can be bought onboard for 2 euros and at any news vendor and shop throughout the principality. At the auto ticket machines stops, tickets are sold for less at 1.50 euros. Meanwhile, a 24-hour pass can also be bought on the bus or from ticket machines (5.50 euros).
>>Also Read: What is Monaco Famous For
Restaurants
Even though it might be expensive, eating out in Monaco is something you should try out. There are many great restaurants, beginning with the Café de Paris down the street from the world-famous casino, to the waterfront dining establishments along the Port de Fontvieille. To get the most exclusive of local treats like Bouillabaisse at low cost in Monaco, visit in the winter months. Then, prices on items tend to affordable, and you can cease that chance to go on a food tour across the city.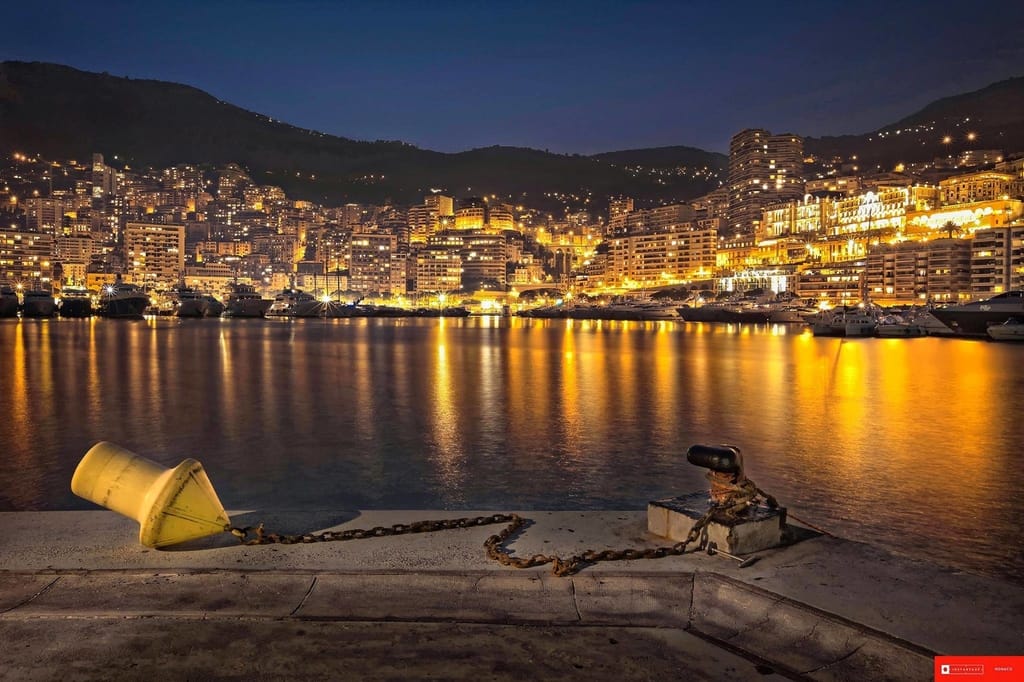 Budget Restaurants
There are different types of budget cafes and restaurants in Monaco, with a moderate price range and great food. Along the marina-side, you can also find some simple cafes that offer simple meals like salads, pizzas, and hotdogs at any time of the day. These are great for lounging during a hot midday with a glass of wine or cold beer, a snack to boost energy from seeing the city, and the Mediterranean's mild wind. A lot of these restaurants are equipped with water-misting systems on the ceilings that refresh visitors.
Stars'n'Stars: This is an American-themed sports bar that offers regular sandwiches, burgers, and pizzas. Eating or drinking during Happy Hour will give you good value for your money. It is located at 6 Quai Antoine.
Pizzeria Monegasque: For budget travelers, visit here to taste one of their delicious pizzas that taste even better when you are on the terrace. Here, their main courses are served from 10-22 euros.
Mid-Range Restaurants 
Wedged between two dining experiences comes the popular Café de Paris, close to the casino. Both locals and visitors can be found at any time of the day wining and dining (fairly expensive meals). You visit there when you are in Mont Carol, even if it is just a snack you will be having- it will be worth it. Another brilliant joint in the city of Beefbar is situated in the Port of La Condamine, where they offer quality meat.
Cafe de Paris Monte-Carlo: This is the central point of the Monte Carol district, where everyone comes to see and be seen. The setting gives off an early 20th-century vibe when you go there. At Café de Paris, the menu items are often changed to the satisfaction of visitors. If you want to people-watch, do it with a bottle of Coke for around 6 euros (Ice cream 16 euros and beer glass 14 euros).
Beefbar: Impressive cuts of beef are served, but they come at high prices. Little cups of puree are served for the meat as well, even though an extra cup will go for around 8.5 euros. Wine options are carefully paired with the red meat. The ambiance here is hip, and the staff is helpful.
Baccarat: Offering some of the best Italian fares in the district, this joint has a chic atmosphere. It is located at 4 Escalier Saint-Charles.
Yoshi: This is a smooth and charming Japanese restaurant on the Metropole Hotel, which provides authentic sushi dishes at reasonable prices. It is located at 4 av de la Madone.
Luxury Restaurants 
Eating out in Monaco can be overwhelming to whoever is paying. Probably the most expensive, exclusive, and popular restaurants in the principality are the Le Grill de L'Hotel de Paris and the Louis XV Restaurant, both located on the very expensive Hotel de Paris. There is a very good chance that you will be seated next to a famous personality, and the cuisine is simply terrific.
Louis XV: In one of the world's chicest hotels and managed by one of the world's most brilliant chefs (Alain Ducasse), this Michelin 3 star rated establishment offers dining excellence. The height of sophistication for all meals is incredibly difficult to match; the sea bass with artichokes often attains a 19/20 score by restaurant critics. Louis XV also houses about 250,000 bottles of wine in the largest wine cellar in the world. You should make reservations here before visiting.
Le Grill in L'Hotel de Paris: Even though it is usually underrated by the popular Louis XV restaurant, Le Grill de L'Hotel de Paris is a world-class dining center. It will give it's rival a run for its money with its elegance. It affords the best-grilled meat and fish from the close by the Alps. It's decent 600,000 wine selection is the ideal accompaniment to every meal served. You can even dine on the rooftop where scenic views of Monte Carlo lays bare.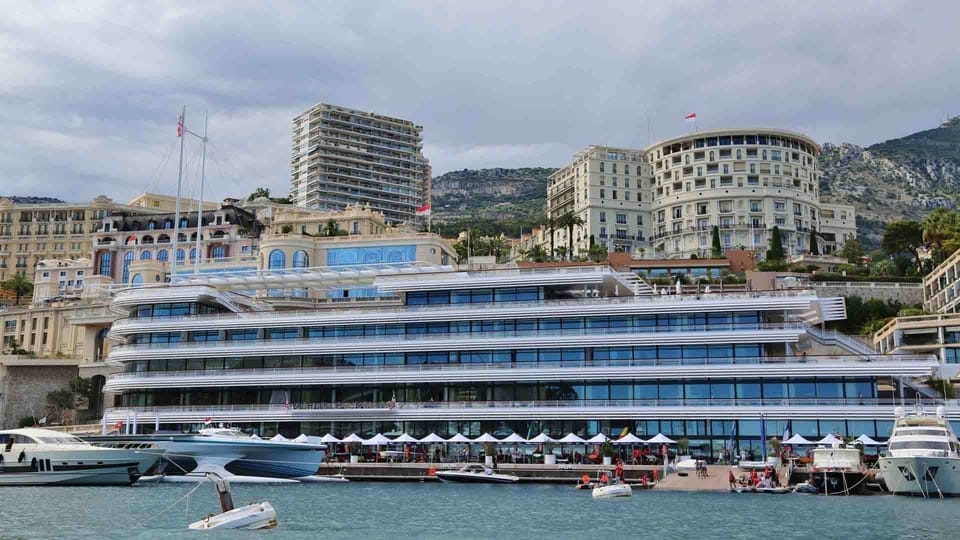 >>Also Read: Is the French Riviera Worth Visiting?
Shopping 
Shopping in Monaco, especially in Monte Carlo, is very exclusive and not a destination for a budget vacation. The shopping gems are located in the Golden Circle, where Christian Dior, Prada, Gucci, and others occupy. The district on and around Place du Casino is also where you can find upscale jewelers like Cartier, Bulgari, and Chopard. You might discover, however, that most visitors will rather enjoy walking in the area and window shopping, even if they buy nothing.
The Condamine Market, on its own, offers a more cultured view of shopping in the district. It is located in the Place d'Armes and has been existing since the 19th-century and is inviting. Another inviting spot is the Fontvieille shopping center. It has 36 shops that sell CDs, clothes, furniture, and electronic items.
Accommodation
Budget travelers will definitely struggle in Monaco. A two-star hotel without breakfast and bathroom will cost about 60 euros per head. However, a reliable option is to stay in one of the numerous towns just outside Monaco, like Ventimiglia, a seaside town on the French-Italian border. The city of Nice is just 30 minutes away from the principality, and it is quite affordable to use regular trains. In the winter season, a comfy two-star hotel will cost around 30 euros per head. The Monaco Tourism office is known to be of great help in suggesting accommodation options for visitors.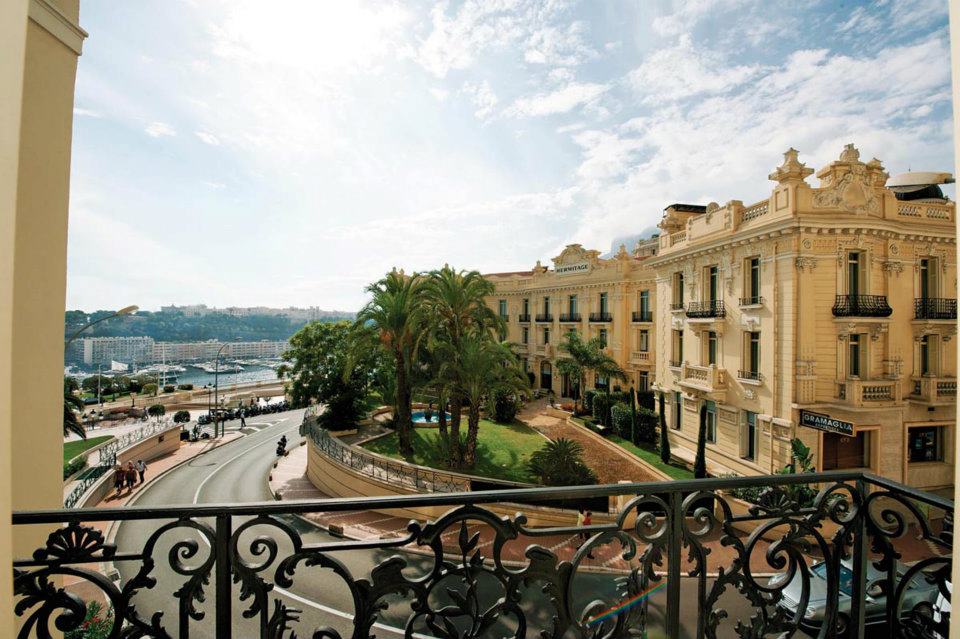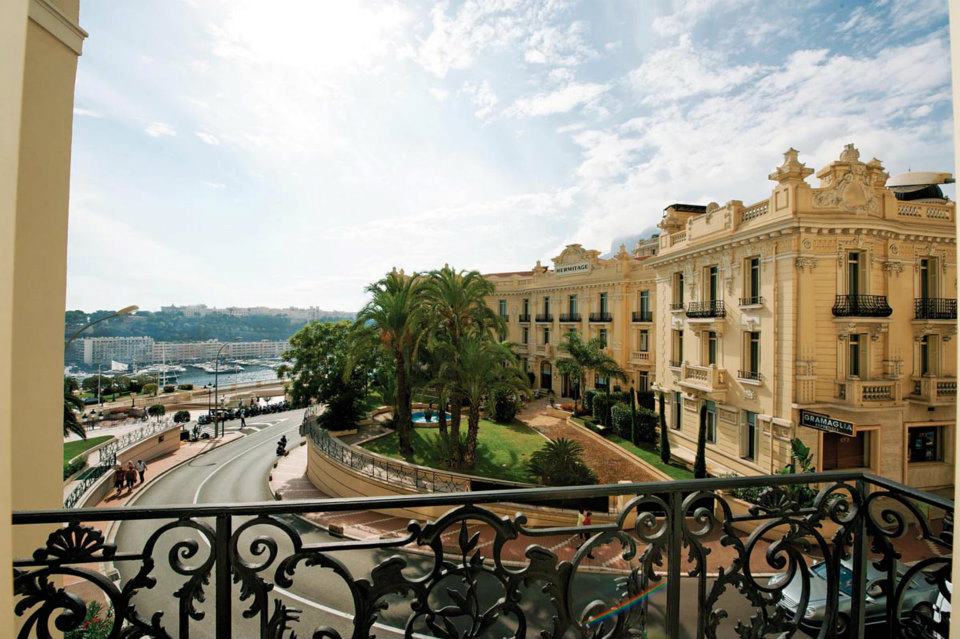 Is Monaco Expensive? – Summary
Monaco is not a pocket-friendly destination for tourists who are looking to explore the stunning principality. But the great news is that the time of the visit can impact spending in the city. In the winter months, things are generally affordable, and there is a pleasing view of short or no queues at popular attractions. The Tourism office will be ready to assist with navigating options that suit you if it comes to that.
>>Also Read: What is the French Riviera Famous For