Why You Should Skip the Louvre
Situated in the 1st arrondissement, the Louvre Museum is one of Paris' iconic attractions. The art repository hosts over 400,000 objects that impress thousands of people who come to visit every month.
Despite the unmistakable fame, a visit to the Louvre may not worth your time, money, or trouble required to see some of the celebrated and iconic pieces. Do yourself a solid and consider artistic avoiding the Louvre, whether you are an intending vacationer or a local Parisian.
Here Are 10 Reasons Why You Should Skip The Louvre:
Long Queues 
Hosting more than 10 million visitors yearly, the Louvre has to be the most popular museum in the world. That makes means about 15,000 visitors step into the museum on average. And factoring in the fact that most visitors will come between 9 am and the early afternoon, a potential 3,000 people an hour make up the long queues at one of only four gates of entry. The lines are mammoth and can be boring. So, you might want to consider that before going.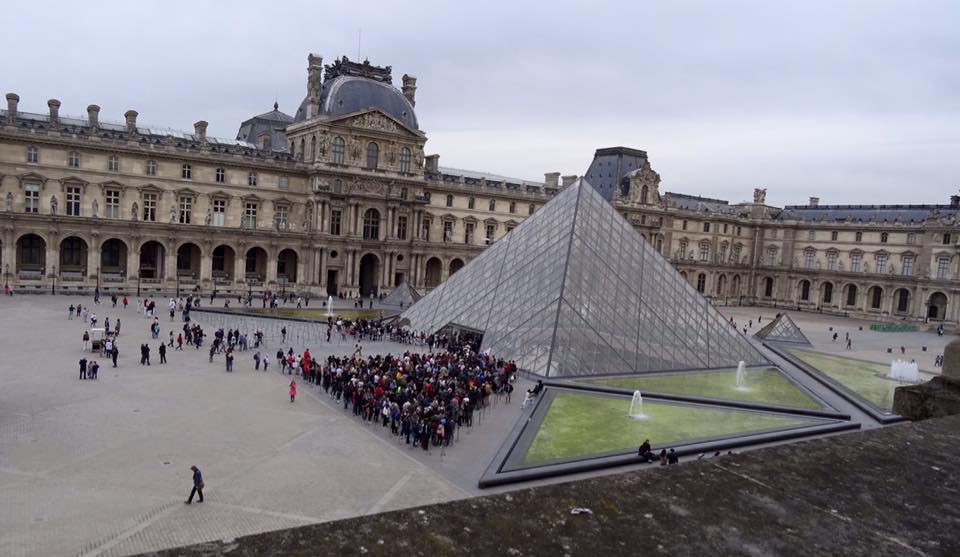 The Crowds
In the case that the long queues do not discourage you, picture a large crowd in disarray. Tourists in their trove alongside locals vie for scarce spaces. Everyone struggles to get the front row spot, so you might want to get your elbows up and alert if you intend to get anywhere near yourself.
The crowds can be soul-destroying. You cannot imagine people lots of people scrambling to get a limited space. This is not to say the museum is not great, but can you seriously put up with the entire stress just for entry? We doubt that. Instead, you can spend your valuable time seeing somewhere else or doing something fun other than standing for hours on a frustrating long line.
Diminished Experience 
There is no fun in a crazy crowd, but the attitude of patrons can totally dampen the Louvre experience for guests. The thirst for incredible Instagram-able pictures has wryly disconnected people from the present in their front and how they are slowly impacting others close to them.
The Louvre patrons have their tables, traditional cameras, and smartphones protruding into other people's views and space in the galleries. This constant block can reduce the general vibe of any museum but is increased by the nonchalant crowd at the Louvre.
Perhaps you are in Paris on an excursion or vacation, visiting a perpetually crowded place like the Louvre where people can get a tad tacky does not deserve a visit.
The Louvre Is Huge
The Louvre is popular. Having more than 60,500 square meters of gallery space suggests it is out of the question to do it in a single day. So, if you intend to see a specific piece or collection, you may feel fulfilled.
Poor Signage 
Even with a good plan, it will be a surprise if you are not lost. The museum is popular for its grotesquely placed, small, and minimal signage. Guests use a map when they visit and still have problems with moving around. This can be painful when you are pressed for time or when you intend to leave the building.
It Is Expensive
Another qualm guests have with the museum is its pricey tickets. Entry is at least 15 euros while a café break can cost an individual 15-20 euros. For a family of five, that is a 150 euros minimum cost without adding transportation, audio guides, or the often recommended option of having a real tour guide. You can use the funds for something else that you will enjoy or even see other less cluttered museums in the city.
High Pickpocket Activity 
Like in many crowded places full of tourists in Paris, pickpockets operate. So you may proceed to get a cappuccino for your partner and find out that your wallet is missing. However, you can avoid this by having your items closer and not wearing expensive accessories.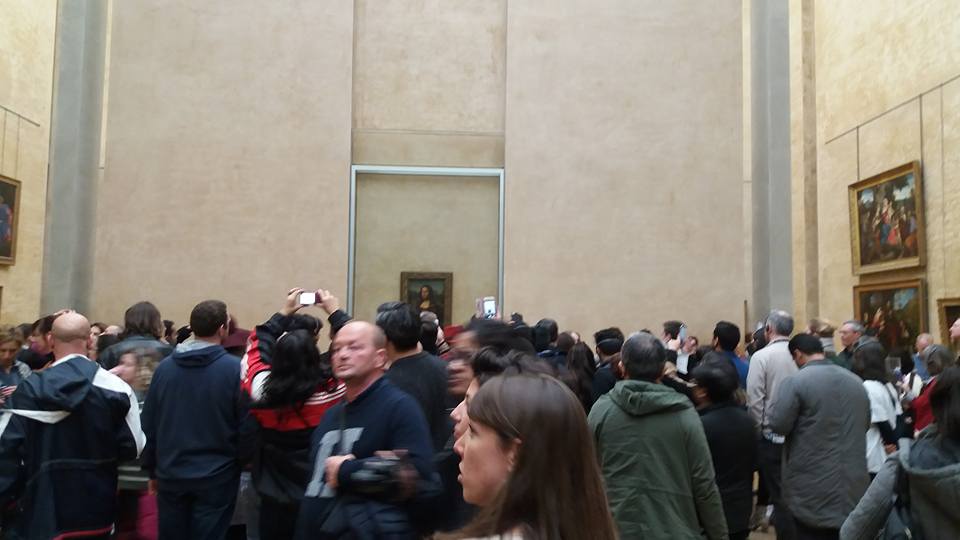 Not a Great Spot for Children
If you intend to visit the French capital with kids, you might have to skip the Louvre for your own good. Yes, the little ones should be exposed to the arts, but the layout and style of the museum can immediately get boring for preteens. In addition, with how big the size and the crowds are, it would be terrifying to be accidentally separated from the children.
It Can Be Overwhelming 
While tours are recommended to do the Louvre, it is hardly easy for a casual visitor actually to have a fruitful time at the museum. The casual visitor has no clue of where to start or end the visit. This is especially frustrating for art lovers who have a robust knowledge of artworks but cannot navigate through the inside to see what they want.
The Penchant For 'Not Interesting' Art 
This is coming last on the list because it is totally unpopular. Some art buffs are of the view that the Louvre is very popular for its catalog of uninspiring artworks and such garners a lot of attention than they deserve. If they 'educated' view is anything to go by, you can skip the museum for aesthetical reasons.
Instead, Experience More of Paris
The time used in a visit to the Louvre can be used to see Paris in a cooler way. Beginning in the morning, you can get a crepe along the Champs-Elysees, and then stroll to the popular Arc de Triomphe before heading to the Eiffel Tower.
Still in the morning, you can go down to Le Pont Neuf, where you can savor a picnic lunch or go to Saint-Germain-des-Pres for a treat at one of its numerous restaurants. Then you can step out for some shopping like a local. After that, take a look at the Notre Dame and step into the Shakespeare and Company for some souvenir.
If the weather is favorable, visit the eerie part of Paris at the Catacombs in the 14th arrondissement. There, you can get the RER that goes straight to Montmartre for dinner with your partner.
Should You Visit The Louvre? – Summary 
The Louvre is an amazing place for its cultural and artistic significance. And if you happen to brave all the featured quirks to see your favorite artworks, that would be immensely gratifying. But if you doubt you would, it is better to skip the Louvre. There are tons of things to see and do in Paris without subjecting yourself to any stress.