The city of Ajaccio attracts travelers from different parts of the world in their droves with its rolling landscapes and stunning coastline. And just like any widely known destination, this city does have its dangers. However, Ajaccio is generally safe for any kind of traveler- those wishing to get away from the corporate world's rat race, those looking to find themselves on a beautiful island, or those who are visiting for work reasons.
The city stands proudly on the French Island of Corsica. When you visit, bear in mind that you will naturally be treated to the best of both the Mediterranean and Southern France; so expected to be thrilled.
>>Also Read: Things To Do In Ajaccio
Here is What You Should Know About Safety in Ajaccio:
Don't Rely on Credit Cards
Most of the towns in Corsica, including Ajaccio, are different from mainland Europe. This is particularly true in the city's refusal of credit card payments. Even within the towns, many travelers have observed that credit cards are not accepted at a lot of hotels, restaurants, or shops.
While this can be a tad disappointing, the owners of such establishments explain that the merchant system for credit cards it too expensive and costly on the island to make it worth their while to secure credit. However, month after month more and more places start to adapt credit cards as a form of payment.
Navigating around this is not hard. A simple way to get around this bottleneck is to take enough cash to handle your everyday transactions. Always ensure that you do not go out without enough cash on you, especially when outside the town, and where ATMs may be difficult to come by.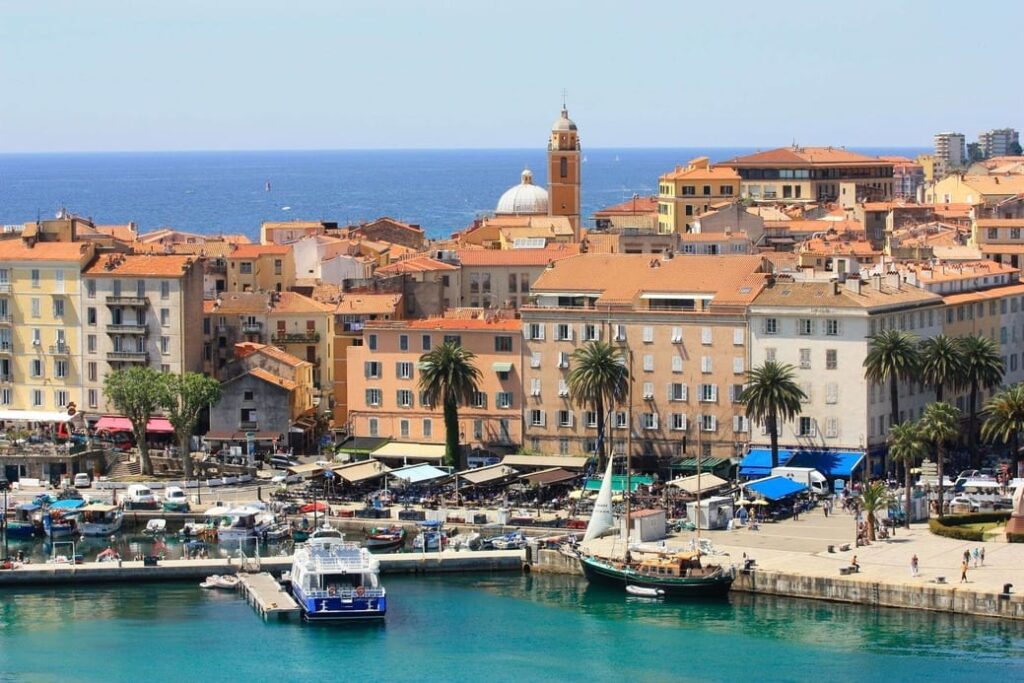 >>Also Read: Is Ajaccio Expensive?
Driving
In the major town, roads wind along the coast, making drivers have resplendent views. Explore Ajaccio as you want. Travelers who have driven here before said there are lots of narrow roads that just wide enough for a car with holes scattered around it. So be careful when driving. Also, be on the lookout for farm animals that occasionally cross the road. In Ajaccio, drunk driving is a problem, especially in the evening after people come back from a night out.
Heat
In Ajaccio, the temperature can increase quickly without much warning. So ensure that you have enough water to stay hydrated. For those planning a stay at the beach, using a lot of sunscreens and a parasol or hat is the way to go. With these, you can be protected and covered from the sun.
Theft
Similar to any major town, Ajaccio is home to a lot of pickpockets and thieves that target unsuspecting tourists. Ensure that possessions are properly protected and not within easy reach of pedestrians. In the rural part of the city, thieves are also common there. If spending a day at the beach or camping, do not leave your items unattended.
Transportation 
Looking to rent a vehicle when you reach Ajaccio, you will need to stay vigilant as much as the tourist who is boarding a taxi or public bus. This is not because Ajaccio is particularly dangerous for visitors but that no one can really be careful enough in a foreign city regardless of how safe it seems.
Transportation in the city is generally reliable and safe, even though many pickpockets operate there. As long as you keep your items close enough, you will be fine. Watch your mobile phones, and do not place them in your back pocket. You can be easily be distracted while the thieves do away with your item.
When you are about to board a cab, ensure that it is metered. Also, do not enter suspicious regardless of how much you desire to be punctual to your destination. Taxis are reliable and fast, even though they are more costly. Riding in one, you will enjoy the captivating scenery where the city is wedged in.
Natural Disasters
Being on an island, the weather can be unexpected in Ajaccio. Ensure that you keep in touch with the city's tourism office. They have all the necessary information about areas that are prone to natural disruptions. You should consider the weather when making your itinerary, and you should make it flexible. With a less rigid or flexible vacation plan, you will be maximizing your resources while having the best that Ajaccio has to offer.
>>Also Read: What is Ajaccio Known For?
Mugging 
While the chances of being mugged or kidnapped in Ajaccio are low, I advise that you stay cautious and stay clear of deserted streets and poorly lit areas. In the case that you find yourself in such a situation, hand over your items without resistance. Security authorities often recommend that one comply with the demands of a mugger. Resisting can be dangerous as one exposes themselves to being harmed.
Also, in the eventuality of such an ugly incident, report as soon as you can to a police station. You will be asked to provide details of the assaulters like obvious features such as accent, tattoos, height, gait, physical state, etc.
Terrorism 
Like in the rest of France and Europe, the terror risk is high. France has recorded threats in recent years, and it is no surprise that some tourists believe anything can happen at any given time. That should not stop you from having a great time in Ajaccio, however. The city is well protected by the police and does their job well. Report any suspicious movement in your surrounding if there is any.
Scams 
There isn't a widely known scam scheme in Ajaccio, but you should be careful. Be wary of strangers who accost just to ask for money. The good thing is, an average tourist's discretion won't fall for scammers. Also, be careful of people who will try to offer you unwanted help or distract you. Check your change twice at the market and make it a habit to negotiate every service before paying.
Car Theft
 Carjackers are not many in Ajaccio, but that is not to be less careful with your rented vehicle. Always park at safe spaces, preferably where there are security cameras. Also, lock the car doors properly, leaving. Do not expose expensive items in the car. This can motivate carjackers to gain undue access to your vehicle. When in traffic, lock the doors. The reports of cars getting jacked in traffic are not rare.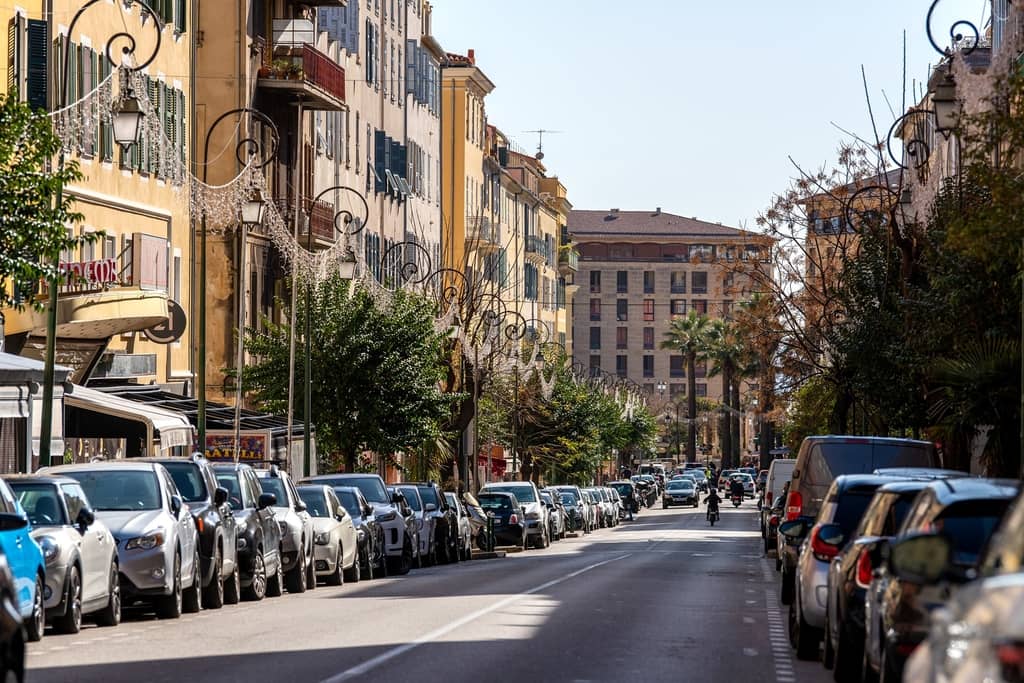 >>Also Read: Is Ajaccio Worth Visiting?
Is Water Safe to Drink in Ajaccio?
Tap water is safe to drink in Ajaccio as is everywhere in Corsica and France.
Things to Do in and Near Ajaccio 
Attend the Polyphonic Song Festival 
Since 1989, this festival has been held every year in Calvi, Corsica. This event attracts soloists and choristers from different parts of the island, including Ajaccio, and across the world to perform. Throughout Calvi, concerts are organized in massive venues, including the town's Saint-Antoine oratory and Cathedral St-Jean-Baptiste. The singers that come to Calvi for this fete are of different backgrounds and may hail from Mongolian, Cuban, African, or Bulgarian cultures.
Canyoning 
There are lots of beautiful canyons in Ajaccio. Here, canyoning is an outdoor activity that involves rock climbing, swimming, and walking while following the waterways and trails through many of the canyons. Those in other parts of the island are in spots of incredible natural beauty, and even though splashing into rock pools and flying down natural rock slides can be big fun, you must not forget that these can be dangerous. Many companies operate that offer canyoning guides who will plan your adventure to your level of physical ability and experience are plenty on the island.
See the Birthplace of Napoleon
The birthplace of the island's most popular son, Napoleon Bonaparte, is here. The Maison Bonaparte is now a museum, stuffed with the family's personal possessions and preserved period furniture. Sometimes in the late 1400s, the Bonapartes arrived the city of Ajaccio and owned the house between 1682 and 1923. The French general only lived here until he was nine years, but his status as a significant figure in the history of the world has led to the Maison being called a historical monument. It is located at 1 Rue Saint-Charles, Ajaccio, Corsica.
Appreciate Nature at Scandola Nature Reserve
Made up of close to 8 miles of the island's northwest coast, the Scandola Nature Reserve has a UNESCO World Heritage Site status for its biodiversity and rugged beauty. The most interesting way to feel this area is by taking a boat to the north from the port of Calvi. You will see volcanic headlands, red cliffs, islets, beaches, grottoes, coves, etc.
Is Ajaccio Safe? – Summary
Above all, Ajaccio is safe and inviting for all travelers. Regardless of your budget, skin color, faith, or orientation, this city has an open-door policy that charms millions of travelers every year. But as secure as this town is, every traveler needs to be cautious to remain safe. With my guide, you should be very safe and comfortable throughout your time in the Imperial City.