Paris Vs Madrid: Why Paris is Better
Choosing between Paris and Madrid for your next vacation can be a not-so-difficult task. This is because both European capitals have an overwhelming list of things to do and see. Talk of pretty parks, tasty bites, vibrant nightlife, world-famous museums, well-linked neighborhoods, and deep culture, both cities show up with more than a handful.
As magnificent as they might be to both the serial vacationer and less-traveled vacationer, Paris seems to edge it on different scales. Nothing comes close to a visit to the beguiling Saint-Chapelle or a moonlight cruise on the Seine River.
>>Also Read: Paris Travel Blog
Here Is Why Paris is Better Than Madrid:
Varied Interests 
The beautiful city of Paris offers the widest options for travelers with varied interests. From wine tours to walking tours, art exhibitions, cycling, fashion shows, golfing, etc., it seems to have loads of activities for everyone. If you are a history buff, there is definitely something for you. A foodie? Excellent cuisine options are on restaurants' menus. Regardless of your interest, a thrilling place like Paris will exceed your expectations.
While you will relive the moments you spend in Madrid if you visit, the city does not seem to have a varied chart of activities compared to the French capital. It is possible to spend 5 days in Madrid and be bored already. That is hardly the same as Paris even though the city is more expensive than its Spanish counterpart. Every time of the year, the City of Light comes to life.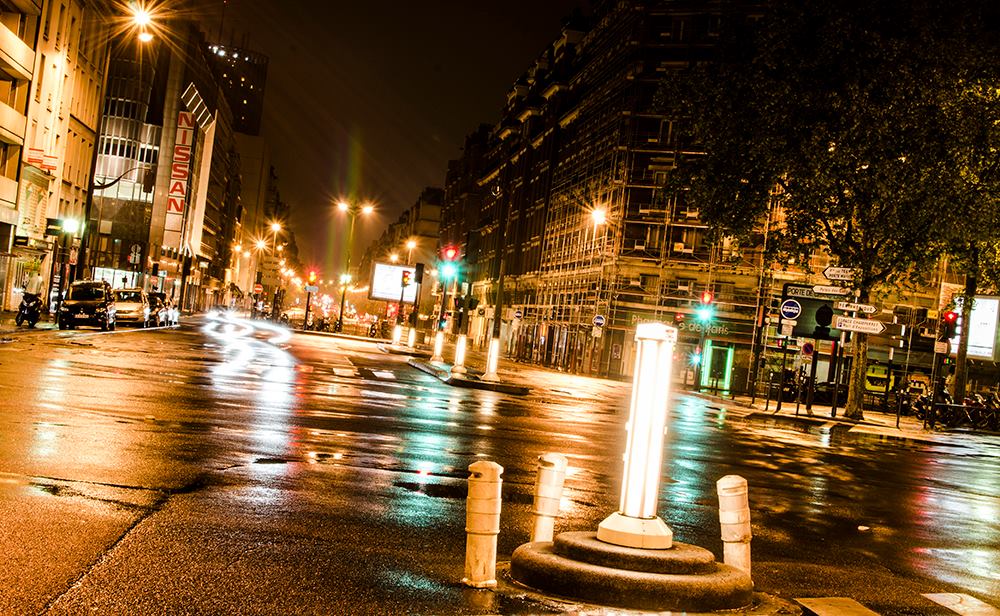 Destination
Synonymous with class and luxury, for many, Paris is the ultimate destination for an unmatched holiday experience. It is the perfect place for a honeymoon for young and old couples. The French city's romantic credentials even swell as many couples love to propose and get married in the City of Love. A trip to Paris is definite- for pleasure, research, business, or any other thing but mostly leisure.
Though it has great museums and poignant historical monuments, Madrid does not seem to be popular with first-timers, unlike Paris. Many people arrive in Madrid not because of touristy endeavors but for stopovers or something else. And some just fly over it, and that is the closest they might get to it.
>>Top 10 Ideas For Valentine's Day In Paris
Romantic
The world's romance capital is Paris (no prizes for guessing). Lots of couples travel to the city for their honeymoon, as it is widely believed that Paris embodies love even in character. Even spots and activities have the theme of love to punctuate the city's romantic inclination much to the delight of budding lovers and visitors.
On Valentine's Day every year, Paris comes alive in ways no one wants to miss for anything. Madrid is spectacular but not for lovers as it does not have the allure of Paris when it comes to romance.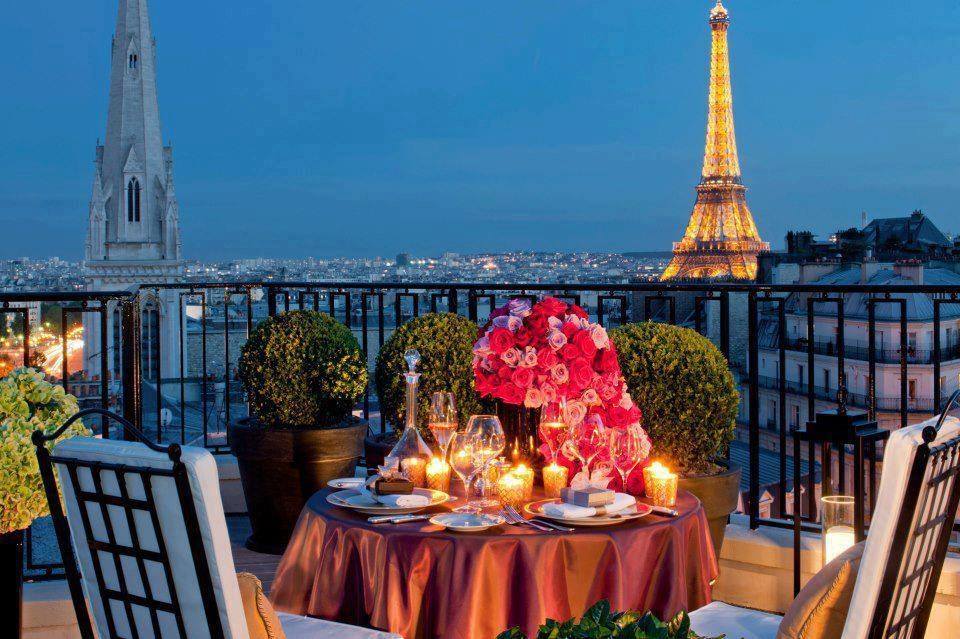 >>Why is Paris the City of Love?
>>How To Propose in Paris
Monuments
Great cities are known for their structures, buildings, and monuments. Madrid is one, and its El Prado Museum, Royal Palace, Plaza Mayor are what visitors should look forward to seeing properly.
Just by fine margins, Paris has more scintillating iconic buildings and monuments than the Spanish capital. Many major cities around the world have a decent number of monuments, but not one nears the City of Light. A walking tour starting at the Champs Elysees close to the Arc de Triomphe will lead visitors to the eternally romantic Eiffel Tower.
Tourist attractions in Paris are many, and they deliver on their promise. It is no surprise that tourists come in large numbers to these places and embrace what is offered. Madrid does have its fair share of terrific structures too. Some of the finest artists and artisans in the world design them. Despite this, Paris remains the top destination to see some of the most ravishing architectural pieces and monuments in the world.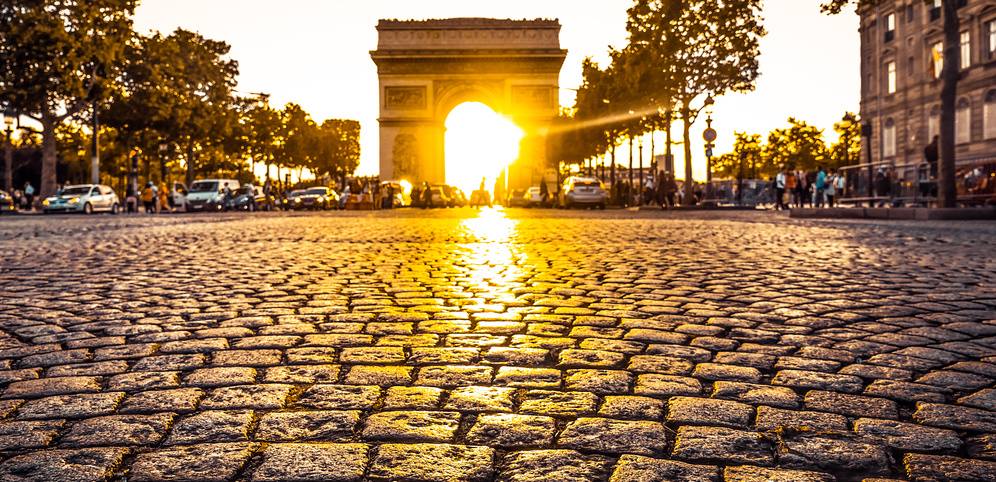 Parks
The city of Paris has some of the most interesting parks on the continent. They are perfect for meandering, people-watching, and relaxing. This emphasizes the city's environmental awareness. When you go to Paris, visit the Parc du Champ de Mars and have a lovely picnic there. In Madrid, much effort is put to making pretty parks as well.
El Parque de Buen Retiro is the most popular one in the Spanish capital. It is stunning and situated centrally. The Casa de Campo is another amazing park to visit in Madrid with Madrid Rio, where children can have fun at water fountains. Madrid has the highest number of trees per resident, and in the last 20 years, green spots have increased by about 16% in the city. The Spanish capital is indeed green. But, only a few cities in Europe have as much park as Paris.
>>Best Pet-Friendly Parks In Paris
>>Best Parks to Go For a Run in Paris
Cycling
Paris is a bike-friendly place and probably the friendliest in the world. The city's bike routes are broad and great to navigate for anyone, regardless of their cycling skills. Paris also has about 430 miles of bike routes that date back to the late 1990s. It has a central biking service called the Velib. This service has about 1,800 stations with close to 70 bikes each.
Parisians love their bikes. They ride to almost anywhere with it. Meanwhile, the city of Madrid's cobblestone streets, narrow sidewalks, and roads are fairly good for biking. The city is not well connected in terms of alternative transport means like bicycles. In general, Paris has a more extensive and efficient cycling network than Madrid has.
Nightlife 
Madrid sparkles at night! Spaniards are known to eat dinner at 10 pm and visit the bars at about midnight. Before 2:30 am, they are already rocking the discoteca's dance floor. A typical Madrilenian nightlife features live music cocktail lounges and beautiful people. But nightlife in Paris is special.
Looking for the best nightlife in Europe? Paris has you covered. The city has some great nightlife features from interesting bars to brilliant patisseries and jazz clubs. The Rex Club is among Paris' best clubs, and it is the ideal place for partiers. The place hosts some of the city's finest DJs in different genres.
And if you do not like clubs, you can still enjoy the City of Light at night. Seeing the impeccable Louvre Museum at night is an exciting thing to do. The area tends to be less crowded, and the museum does not close till 9:45 pm on Wednesdays and Fridays. A metro ride at night is always a good idea. You will see ravishing scenery of the well-lit city, but do not forget that the metro does not run throughout the day.
>>Best Night Clubs In Paris for Students
>>Gay Bars In Paris
>>Best Clubs in Paris for Tourists
>>Night Life Guide For Paris
>>Best Student Bars In Paris
>>Best Latin Night Clubs in Paris
Paris Vs Madrid – Summary
Madrid and Paris are cool cities. They will offer unique vibes for those looking for the best in leisure and luxury. To its wonderful array of iconic monuments and museums, the Spanish capital has the Royal Palace, El Prado Museum, Plaza Mayor, the Royal Palace, including others. Madrilenian food is superb, its architecture is distinct, and there is a buzzing feel to its outdoor life.
However, Paris will offer more to most visitors. Close to 30 million tourists visit yearly, and many dine in the city's popular bistros. You can step into its popular museums, walkabout its riverbanks, and gorgeous streets just for a taste of the hype that Paris enjoys.