Top 10 Ideas For Valentine's Day In Paris
There is perhaps no city in the world more romantic to spend Valentine's Day in than Paris. This is the ultimate city of lights, of love, and romance. If you happen to be here for the 14th of February with your partner, lover, or even simply a crush you've been courting, there is no shortage of ways to celebrate Valentine's Day In Paris.
Valentine's Day in Paris as a couple can be the incredibly romantic and cozy experience that most people often imagine. But it can also be funny, adventurous, and unexpected – it all depends on what you decide to do! Below are a few ideas; some classic and traditional, others a little off-the-beaten-path; for how to spend V-Day in the City of Lights with your amoureux.
Here Are 10 Things You Can Do On Valentines Day In Paris
A Romantic Candlelit Dinner Outdoors
Luckily for you, Paris is full of wonderful gourmet restaurants in which to have a cozy candlelit dinner. In the past, I've celebrated V-Day at Christian Constant's Le Violon d'Ingres, Alain Ducasse's Aux Lyonnais, and the incredibly romantic 17th-century Seine-side townhouse Lapérouse. I would highly recommend any of them.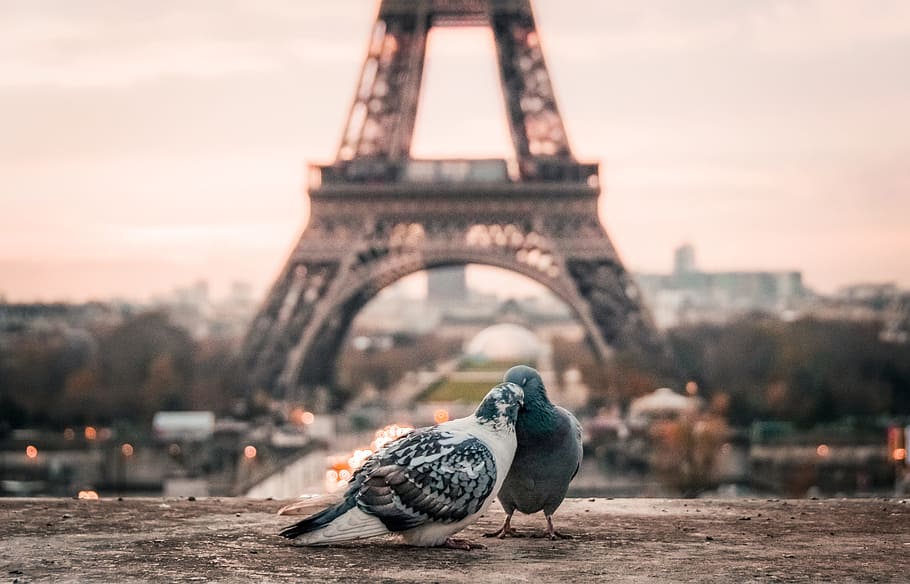 A Romantic Candlelit Dinner Indoors
Another idea is to cook a sensual dinner together with your partner, which is what I am hoping to do this year. Want to go gourmet without having to be a professional chef? Pick up a copy of Christian Constant's My Best Recipes (available in French and in English) to help prepare the menu for the evening!
A Romantic Dinner With No Candlelight At All
For something a bit more unique, check out Dans le Noir, where dining in the dark elevates your other senses and creates a more exploratory experience. The food isn't as amazing as what you'll get in top gourmet restaurants, but the sensation is unforgettable.
Dinner Cruise Down The Seine
Book a dinner & jazz cruise on the Bateaux Parisiens and see the City of Lights sparkle at night! I last did this with friends about two years ago; surprisingly the food was actually quite good and the music quite lovely. Altogether, it was a wonderful way to spend the evening. 
Le Frieze Romantique
Want to do something a little different? Take your amour and participate in this year's Frieze Romantique flash mob! Initiated in 2009, this flash mob consists of 5 languorous minutes of kissing your loved one on the Pont au Double, a few steps away from the Parvis de Notre Dame. Be there on time at 6pm with your romantic pose in the ready and your lips well-puckered – and bring a camera to capture the hundreds of people who will be kissing altogether on V-Day.
An Electronic Love Letter
Send an electronic love letter by 10 February, in a maximum of 160 characters, to the Mairie de Paris, which will choose the best messages to display on 170 panels free of charge throughout Paris on Valentine's Day.
Romantic Stroll Along The Seine
Paris is the best place in the world to take a romantic stroll through. Εspecially on a crisp, clear day along the gorgeous river. Start at the Pont Marie by the lovely Ile St-Louis, walk past the magnificent Louvre, wander through the gorgeous Jardins des Tuileries, cross the exquisite Pont Alexandre III, and end up at the Tour Eiffel.
Leave A Love Lock On The Pont des Arts
Buy a unique lock, engrave your love message on it, fasten it to the Lover's Bridge of Pont des Arts, and toss the key into the river. Yours will be amongst the over 2,000 love tokens already on this beautiful chain bridge. And whilst this gesture might be considered by some to be a bit cheesy, it can still be quite a lovely and simple way to celebrate love.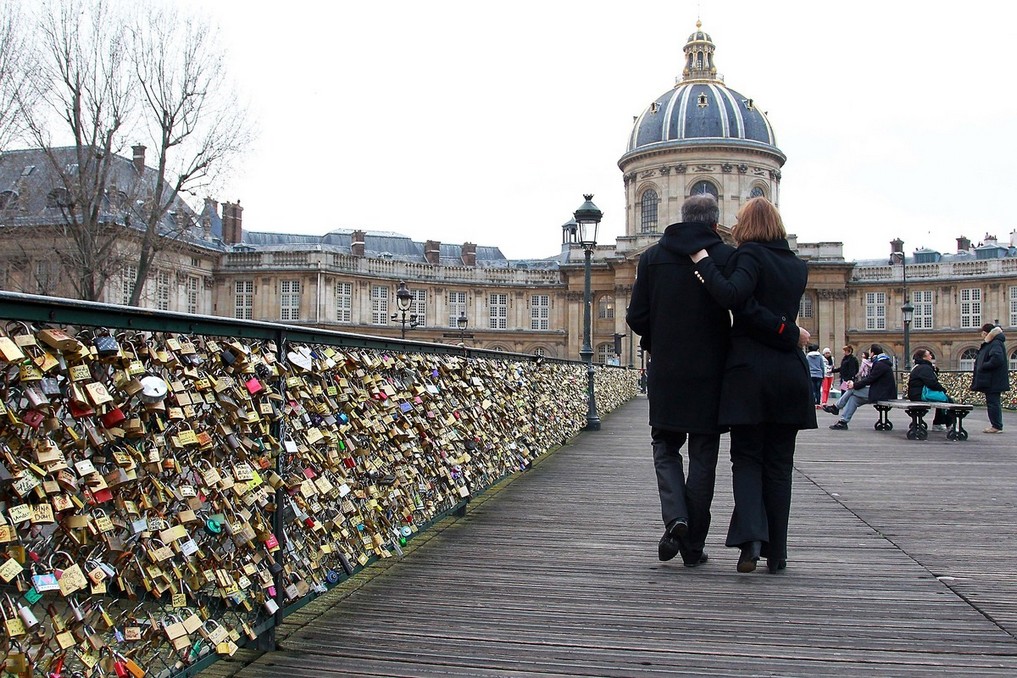 Indulge In Sweet Things
Take your lover to Angelina for a cozy cup of chocolat chaud; then top it off with a trip to Pierre Hermé for some delectable macarons! (They even have a special Valentine's Day edition for gourmandes, which I clearly have my eye on this year.) If you want to do both at the same time, Carette at Place des Vosges is a wonderful place to enjoy both a hot chocolate and some fantastic classic macarons.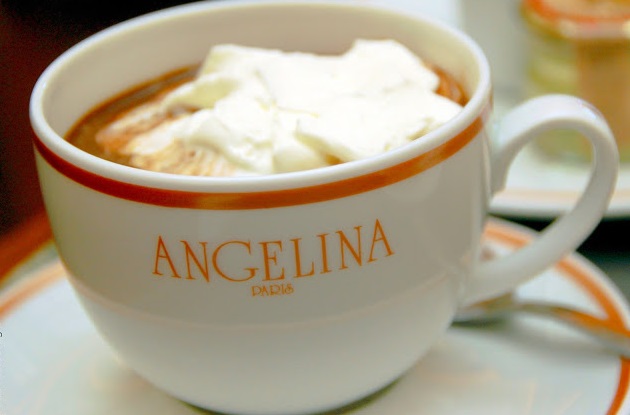 Night-Time Picnic At The Eiffel Tower
Take a picnic blanket, some great bread and cheeses, and a couple of bottles of wine and bundle up together behind the Eiffel Tower on the Champ de Mars at night. You can wait for this beautiful creature to sparkle every hour on the hour as you cuddle together cozily under the stars. (I did this a couple of years ago and, whilst it was cold, it was still quite a beautiful way to spend the evening!)
Top 10 Ideas for Valentine's Day in Paris – Summary
So voilà, these are my 10 ideas for how to spend Valentine's Day in Paris. If you have any more ideas on what to do with your lover on this holiday, please share them with us in the comments below! I hope that you all have wonderful, loving Valentine's Day this year. No matter where in the world you are or who you are with.