Is Nice, France Expensive?
For those who know have a decent knowledge of the French Riviera area, it will come as no surprise if they think Nice is for those who can afford its luxury, charm, and deluxe class specialties. For some, moving into the city is just a process that is not difficult. That one can arrive, get an apartment to rent and live. Well, I wish it is that easy.
As magnificent and cracking the city of Nice is, calculating expenses before you travel will be key if you are on a budget. But tourists need to understand that the cost of staying in Nice depends on what they want.
Here is What You Need to Know About Expenses in Nice:
Rental Prices in Nice
Rents in the city's Old Town can be cheaper. This is because most of the time, renters will have a few flights of stairs to walk, and since buildings are not far from each other, getting sunlight will be difficult. Some apartments come with balconies, they are extended up first. People admire the allure of the Old Town, and if you get a balcony, that's some luck.
>>Also Read: Nice Travel Guide
As of March 2020, these are the rent prices in Nice:
2 Bedroom $1275 included – 750 SqFt in Borriglione area
2 Bedroom $2200 + $170 in charges – 730 Sq Ft in Nice Port with a view of the Port
A 1 Bedroom $875 + $30 in charges – 270 SqFt in Mont Boron with sea view
1 Bedroom $770 + $70 in charges- 430 SqFt in Old Town
1 Bedroom $715 + $150 in charges – 440 SqFt on Avenue Californie
Studio = $615 + $22 in charges – 280 SqFt in Old Town
Studio $625 + $50 in charges – 270 SqFt in Central Nice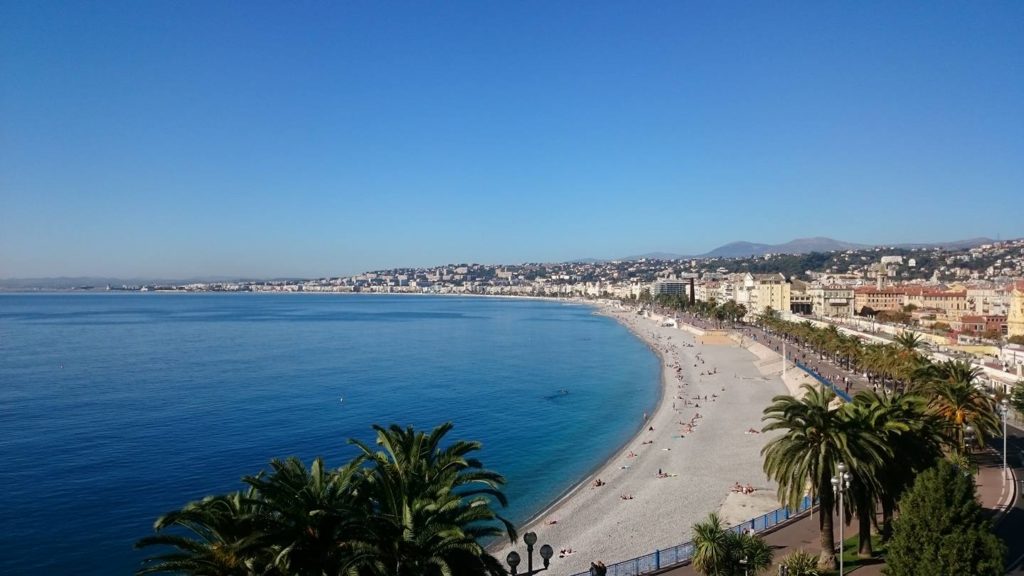 Transport Cost of Living in Nice
The transport system in Nice is great, and that makes its cost worth it. The trams, buses, and trains have nice quality, and they are well maintained. One can get a travel card that can be used on the tram and bus, and it can also be used to reach over one and a half hours to get to cities like Grasse, where visitors can make their own perfume and Menton, which lies on the Italian border. The cost of living as regards tram/bus transport is cheap. But train tickets can be expensive if the destination is far.
>> Day Trips From Nice, How to Get from Paris to Nice
Cost of Car Insurance, Garages, Gas, and Parking in Nice
The city's transport system makes it simple to move around without a car. But when you want to make same-day trips from the city, you might need one. Like in Paris, parking in Nice is difficult, and garages are expensive. Car insurance would cost $65 per month on average, and a parking garage charge is about $175 monthly. If you do not mind, budget about $125 monthly of parking around the city.
How Much Groceries Cost
There is a wide range of chain grocery stores like Carrefour, Monoprix, Super U, Casino, and others, which reduces the cost of living in Nice. They vary in price and quality, and you can get whatever you want anytime. There is also a range of specialty stores where people can buy distinct stuff.
The freshest cakes, croissants, and bread come from the bakery or Boulangerie. One can get meats from the butcher, and there are also special butchers for beef, pork, Halal, poultry, etc. Food is generally cheap here with butter costing about $2 for two sticks, and hamburger goes for $6.95 per pound on the average. Despite its proximity to the sea, getting fish in Nice is expensive. Some people make trips to nearby Italian towns just to get affordable fish.
>>What and Where to Eat in Nice
Where Nice is Located 
Having a port and an Old Town, Nice's location might have determined its expenses. The city is in the sunny, southeast of the country in the Alpes Maritime Department of the Provence-Alpes-Cote d'Azur area. The country is divided into departments and regions, somewhat like counties and states in the U.S.
Spanning from the other side of Cannes is the Alpes Maritimes county, which is east to the Italian border. And as you might have guessed, if you do not know before now, the coast that the city is on is referred to as the Cote d'Azur or French Riviera. The department of the Var beyond Toulon is also part of the Riviera. Nice is large enough to engage the most enthusiastic art buff with many museums, art galleries, and the Opera.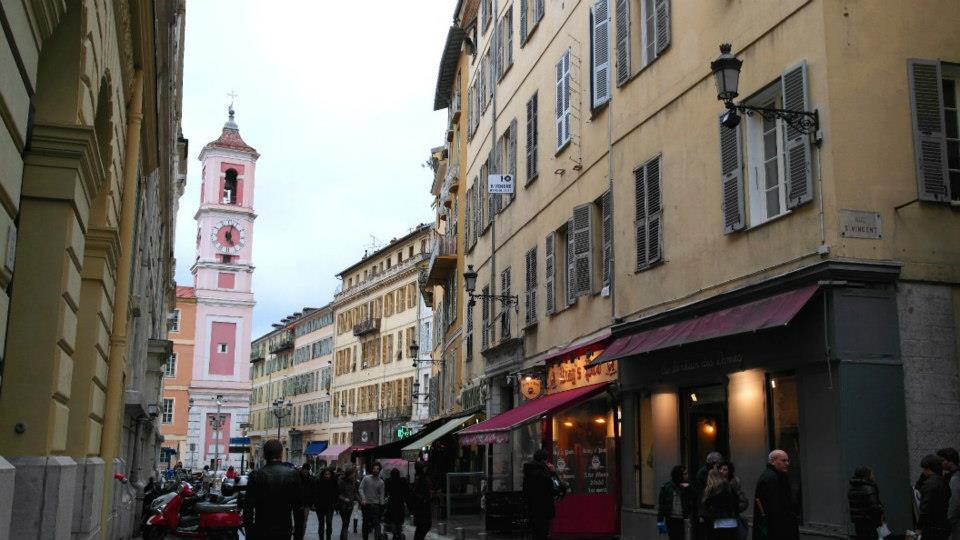 A Hash Over of The Climate in Nice 
The climate on the French Riviera is one of the main reasons people choose to retire or live in Nice. It is not far from Italy, and there is an international airport constituting its global appeal. The Mediterranean climate in the city with hot, dry summers and little rain is a unique experience. From October to April, it rains the most with temperatures reaching the 40s and 50sF.
>> Hotels Near Promenade des Anglais in Nice
Knowing Where to Rent in Nice
The city has different unique, attractive areas. But the most expensive neighborhoods to rent in the city are on the Promenade des Anglais and the Carre d'Or. Both with Nice Old Town are also the most central areas where people would like to rent an apartment. This place is also suitable for those who want to have an apartment close to the sea. But this does not sound inexpensive, you might ask. Read on.
In the case that you want to walk to the sea in 20 minutes as a form of riveting exercise, then Borriglione and Liberation are where you should be looking at. These places have a rather local, communal-ish vibe and are more affordable and safe. There is also a vegetable and fruit market where tourists and locals shop.
If you do not mind spending, consider the upscale area of Mont Boron or Cimiez. They are more expensive and farther from town. However, they are more quiet, laid back, and the sea views are more frequent.
Renting in Nice 
Rental prices are determined by location and size in Nice, like in most places. For rental help, there are companies in charge of that. They will offer every information you need to have. Rental agencies are reliable, and they can be better than the usual rental means, which can be fraudulent. Meanwhile, rental agreements can be a tad difficult in Nice, and rent is done majorly on a multi-year basis. But this is determined by t eh state of the apartment- furnished or not.
Normally, people rent a furnished apartment for a year. Unfurnished apartments do have a 3-year agreement that is renewable. The agreement will be legally binding for the time of the stay. And generally, renters pay a month deposit on unfurnished apartments, but there is no limit on deposit furnished apartments. Utilities are required to be paid as well as renters insurance. Other fees to be paid are "finder's" fee, agency fee, and city tax (optional). The rental agency will fill you in on everything you should know.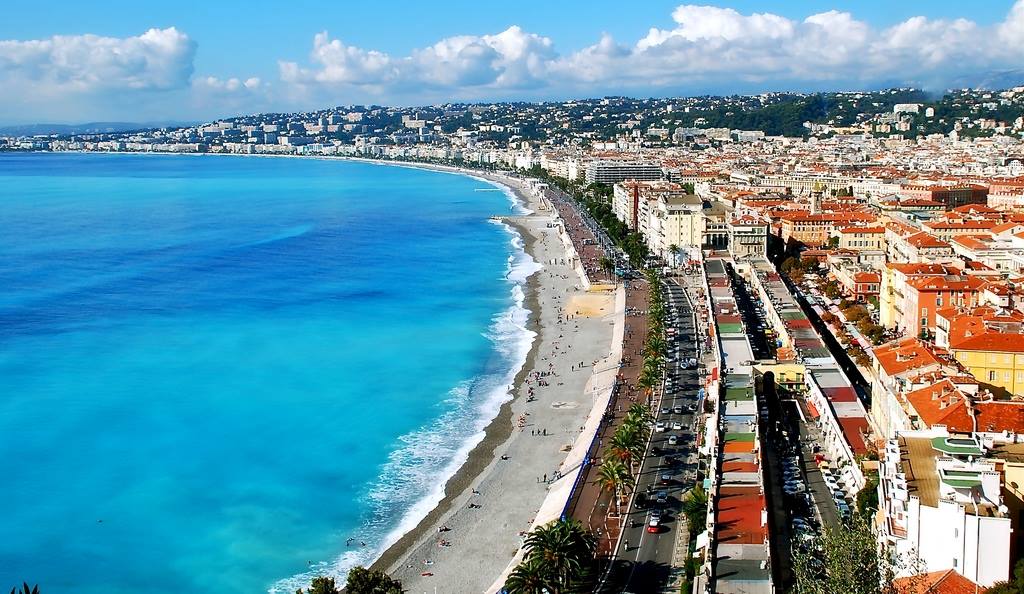 Identify the Charges Included on Top of The Rent
As expected, the rental agency will give you the information you need concerning additional charges. In the Old Town, charges are usually lower if you do not have elevators communal heat. But you should know that elevators are not efficient since most buildings are from the 18th-century.
There are cheaper apartments in the Old Town where the higher the floor, the less you pay. Be prepared to walk the stairs if you will be going for this. On the 5th floor, the apartment is also affordable, and it will make for a rewarding exercise venture when you need to do some stretching.
For tourists who are not considering stay too long in Nice, short-term rentals like Airbnb are brilliant. Renters will pay a premium fee similar to renting a hotel. Airbnb accommodation is not difficult to rent for most people.
Is Nice Expensive? – Summary
The cost of living in Nice is moderate. The good thing is, there are vast options to choose from, so there is something for you. Whether you have mush cash or cash-strapped, you will have something to your taste or very close to it. And with safe neighborhoods and cracking spots to visit, living in Nice is generally good.