How to Get from Paris to Nice
For those traveling from Paris to Nice (which is a good home base for checking out Cannes and nearby Monaco), here are the best ways to get from the capital to the warmer, impossibly glamorous climes of the French Riviera:
These Are The Best Ways To Get From Paris to Normandy
By Plane
While I am always one to recommend taking the train in France, Nice is home to France's second-largest airport in France (airport code NCE), and there are many direct flights every day from Paris to Nice. Also, 50 different airlines fly to over 90 different destinations from Nice's airport.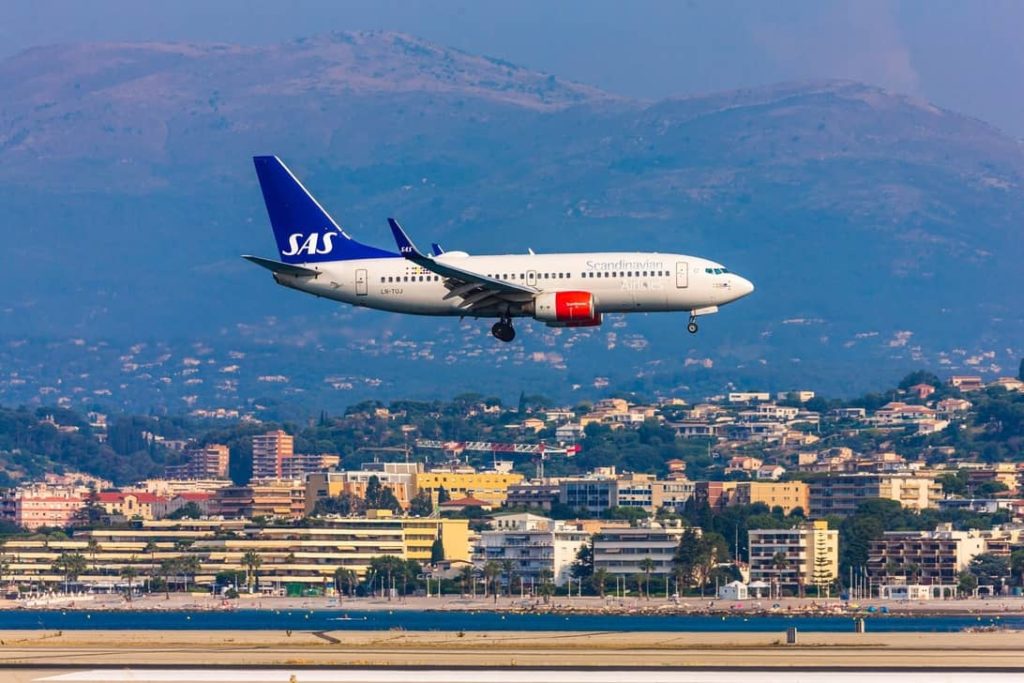 Flying is surely an easy way to get between Paris and Nice and is both affordable and fast, but it is also important to keep in mind that you have to take into account transportation times to and from both airports. Since airports are not located in the center of cities and towns, like train stations often are, you'll have to figure out how to get to and from the airport and add that to your lead time.
>>Read more about the Thing You Can Do In Nice
Transportation to/from the Nice Airport:
There are two buses that have frequent service from the Nice airport into the city center:
Bus 98 runs from the airport to the center of Nice and costs €4. It runs every 30 minutes from 6 am-midnight.
Bus 99 runs from the airport to the Nice Ville train station and also costs €4.
By Train
The train is by far the easiest, simplest, and fastest way to travel throughout France. While riding the train can seem more costly than some of your other alternatives, it is the quickest, most convenient way to travel around France.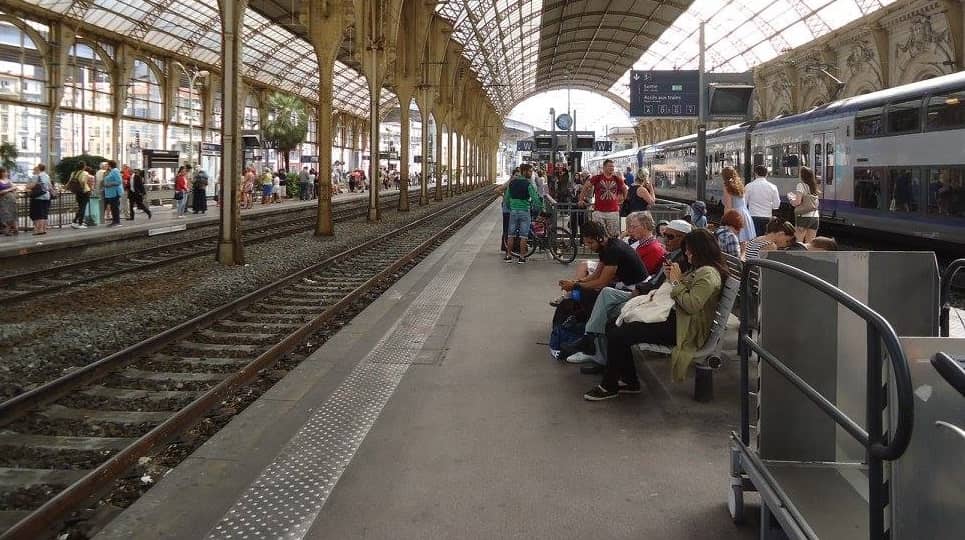 Starting from Paris, you can take the TGV high-speed train. There are many trains departing from Paris every day, and the ride takes about 5.5 hours. You will need to make bookings in advance, and the trip costs anywhere from €50 to €100.
If you continue your travels from Nice and wish to explore more of the Mediterranean coast, there are several trains that connect Nice to Cannes, Monaco (only 40 mins away), and the Italian Riviera.
By Car
If you are renting a car in France and want to drive (perhaps with some stops along the way), the journey from Paris to Nice takes about 8-9 hours, covering approximately 950 km. Because gas costs more in Europe than in the U.S., it is important to take fuel prices into consideration before you decide to drive from Paris to Nice – as well as any extra fees if you're going to drop the car off in a different location than where you picked it up.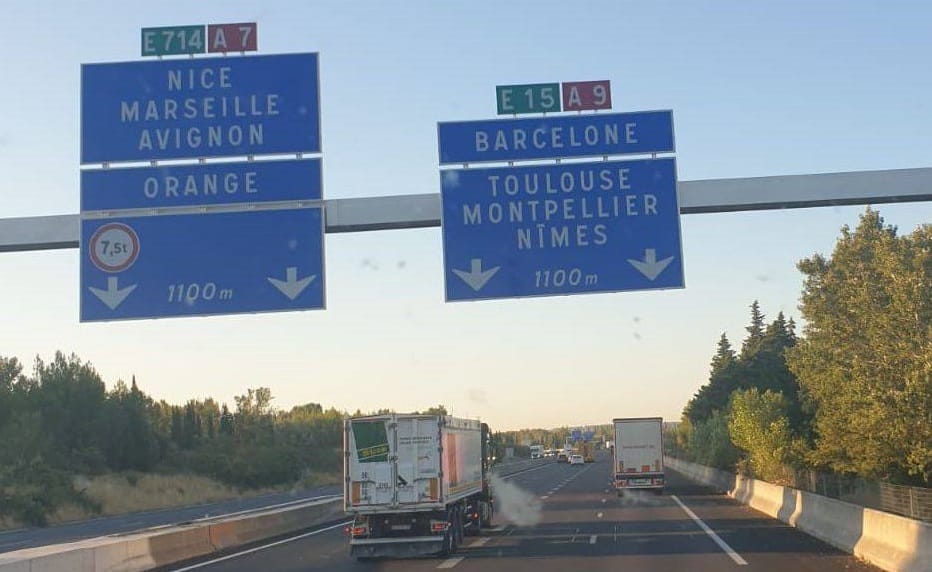 Directions:
From Paris, take the A6/A10 towards Bordeaux/Nantes/Lyon
Get on the A6 towards Evry/Lyon/Chilly-Mazarin
Take A8 towards Aix-en-Provence/Toulon/Nice
Exit 50 is Nice Centre.
By Bus
Although taking the bus can save you some money if you are traveling in Europe on a tight budget, there is simply no easy way to take the bus from Paris to Nice. Unfortunately, the big European bus company Eurolines only offers routes to destinations outside France (for example, if you are traveling from London to France, the bus is a good option).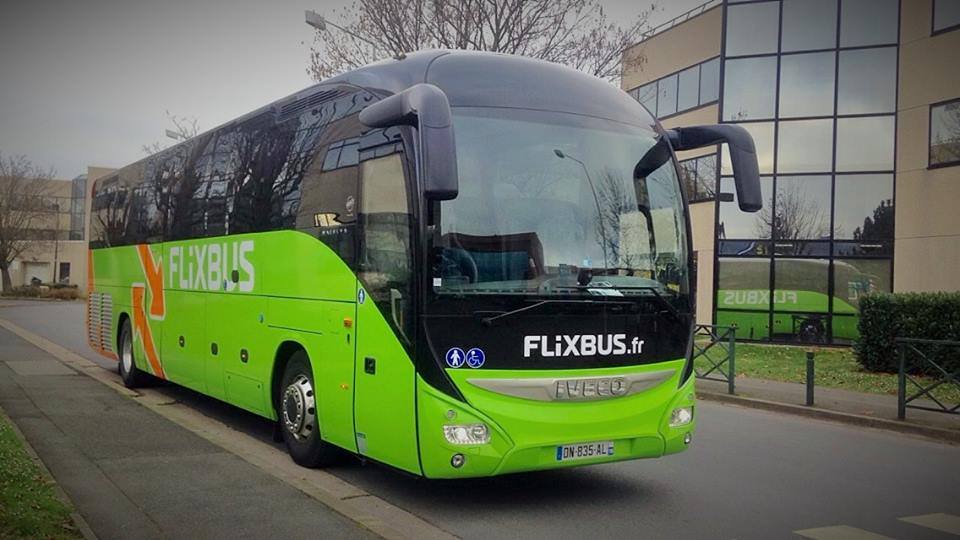 If you are determined to take the bus, you'll probably have to change buses several times or opt to take a bus tour that has a stop in Nice. However, the journey could take as much as 15 hours, compared to just 5.5 hours via train. (In other words, buy a Eurail pass and take the train).
Other reading that may interest you when planning a trip to Nice: