Perpignan is a French city in the southwest of the country, just next to the border of Spain. This place does not have the luxury of Monaco nor the charm of Paris and certainly the appeal of Nice, but its historical center is a ravishing place to visit, and the local culture will fascinate anyone. If you have heard about how interesting Catalan culture is, the city of Perpignan brilliantly presents you the chance to experience the magnificent class of southern France with just the right tinge of Catalan specialties.
But is Perpignan safe to explore given the rate of crime in the region as recorded in the media? Many places in the city are safe. However, one of the areas you should avoid in Perpignan is a neighborhood like Quartier Saint-Jacques that could be somewhat unsafe for tourists. But as long as you follow some basic safety rules and trust your guts, you will hardly be pickpocketed or mugged in your stay at Perpignan.
Here Are Some Things to Know About Safety in Perpignan:
Accidents 
Many people see criminals and robbers as a major safety hazard when traveling to a destination. But in fact, cars are statistically the most threatening variable to any tourist's safety in any city. To be more concerned about security, tourists should direct their attention to automobile safety, especially if they will be renting a car. Meanwhile, drivers in the city mostly obey traffic rules and are not reckless behind the wheel compared to some other cities.
Getting Sick
Anyone could get dangerously sick anywhere, but healthy standards in Perpignan are generally good. Except you have been diagnosed with an autoimmune condition or incredibly unlucky, the chances of getting direly sick in Perpignan is low. But you should take sanitary measures. The common cold is not a rarity of foreign trips, so get drugs locally in case you prevent future discomforts. And for those who have existing medical conditions, seeking the doctor before traveling and taking along the important drugs will be a lifesaver.
Safety in Perpignan Compared to other Places in France
Many parts of the city are safer than most big cities in France and the continent. There are about 120,000 people in the city, and it is possible to compare general security there to other places having its size in the west of Europe. As earlier stated, Quartier Saint-Jacques is among the riskiest places to visit. But one can still stay safe there.
Environmental Risk
Perpignan is not your typical modern, green city. Keep in touch with the tourism office as they help visitors on safety news like giving heads up on an imminent storm. Throughout your stay in the city, you will hardly face an environmental event that will put your vacation on hold. Be careful of bushfires in the summertime as they can be devastating.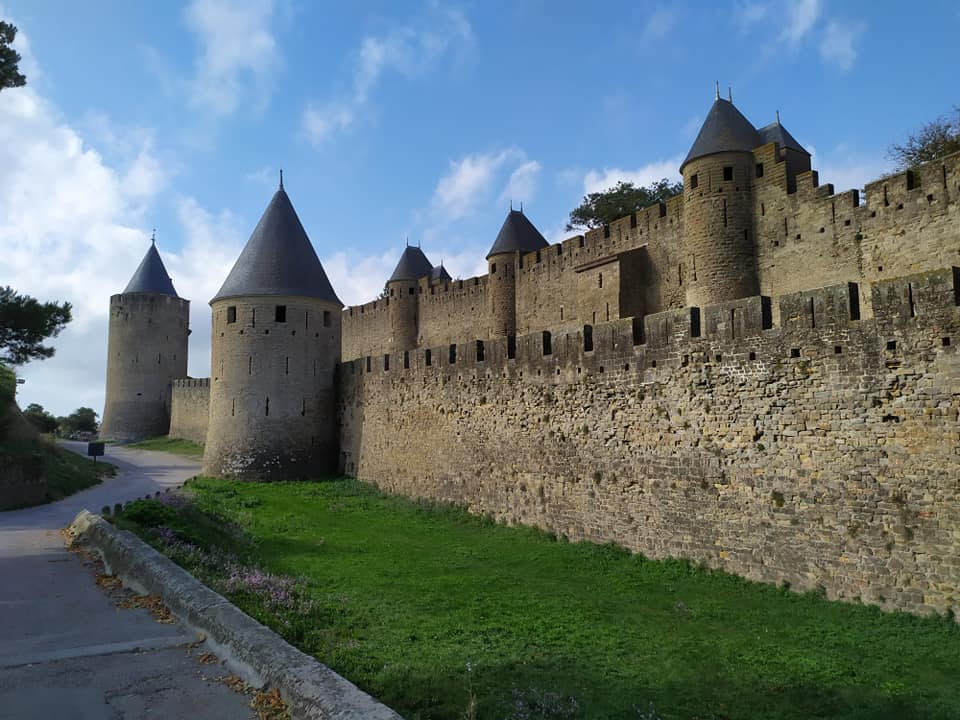 How to be Safe in Perpignan 
Unlike Marseille, pickpocketing in Perpignan is not prevalent. The tourist office will warn you about thefts and pickpockets, so you do not be a casualty of such crimes. You should heed the authority's advice, but here are some techniques you can follow to reduce your chances of being a victim.
Do not Walk Around Late at Night
It is possible to have lots of fun in the city center and leave quite late. But being with company is a lot safer than leaving for your hotel alone. Everywhere in the world, most violent crimes take place at night. Many of the buses work around 9-10 pm, so if it is too late to use one, there the option of taking a taxi. Taking taxis is not exactly 100% safe, especially at night, but that might be your safest bet because getting transportation can be incredibly difficult.
Avoid Excessive Alcohol and Drug Use
Anywhere in the world that you travel to, excessive alcohol and drug consumption can ruin your travel experience and even get you into trouble with authorities. There can be an exception, however, when you drink in your hostel/hotel room or bar. When outside, being intoxicated surely exposes you to getting assaulted or robbed in Perpignan and in any other city in the world. In addition, the use of illegal substances is prohibited.
Valuables Should Be in Your Front Pocket 
The most effective and simple practice against pickpockets is to keep your wallet, phone, or any other items in the front pocket. But you should also know that it is not a foolproof strategy, especially if you do not have front pockets or if you have but are loose. In the absence of front pockets, you can wear a day bag across your body or just strap around you a money belt. If you are wearing jeans, putting your items in your front pocket is almost foolproof. Do not also forget that wearing jewelry makes you a target for pickpockets. Also, resist the urge to chase after pickpockets if they do away with your items. They might be armed. The best solution is to quickly report to the nearest police station.
Pay Attention to Your Surroundings
Few things are better than blasting music on your headset while you are exploring a vacation destination. This can, however, get you into trouble in some ways. Loud music in the headset will mean that you cannot hear cars coming, thereby exposing yourself to an automobile accident.
Oblivious things in your surrounding can also mean that pickpockets can sneak up without your knowledge. A loud headset automatically makes you a target. Walking around in a new place while listening to music or podcasts can be risky. But as long as you can keep concentration on your surroundings and people close to you, navigating the city can be safe for you.
Stand Up Straight and Look Confident
Think about criminals. These people have countless potential targets to choose from on a regular day, but why will they go after someone who looks strong and confident? Even the most rash criminals will be careful about who they target. Having a confident pose might be enough not to attract these unscrupulous characters to you.
While you Stay Safe in your Perpignan, Here Are Some Things You Should Not:
Places
The Palace of the Kings of Majorca, a 1300s fortress-cum-palace;
The Loge de la Mer, a former, maritime and commercial tribunal;
The delightful Palace of the Deputation and Gothic City Hall;
The Castillet, a former castle, city gate, and prison that is now a symbol of the city's history;
The Saint-Jean-Le-Baptiste Cathedral and Campo Santo, the biggest French cloister;
Saint-Jacques Church, important every Good Friday for the solemn Sanch Procession
The Hyacinthe Rigaud Museum, a significant Catalan Gothic art collection, and works by Picasso, Maillol, etc.

Food
For a delectable taste of southern France and Catalan culture, note these names: boles de Picolat, vegetable escalivada, ollada, snails a la catalane. Wine lovers would have a lot to cheer about. The region is popular for its Grenache and muscat grapes, for its white, rose, and red wines from vineyards with exceptional names like Banyuls, Riversaltes, Cotes du Roussillon, etc.
Events
Confrontation Film and History Festival (Spring)
Tilt Festival, the event to attend for electronic music fans
Fete de la Saint-Jean (June)
Les Jeudis Perpignan, locals take to the streets with theater, music, and animations (summer Thursdays)
Guitares au Palais Festival, organized at the Place of Majorca (last weekend in August)
Visa pour l'image Festival, the largest international photojournalism event (turn of September)
Jazzebre Festival, a three-week musical event featuring jazz and other genres (September to October)
Is Perpignan Safe? – Summary
Generally, Perpignan is safe, and visitors do not need to be too bothered. If you are a first-timer to the city or have a history of getting robbed on vacations, I recommend that you consider every technique explained in this post. Even experienced travelers cannot be too careful enough not to consider the recommendations.