Cheapest Cities to Visit in France
France is the most visited country not just in Europe but also in the world and one of the best places to visit during your holidays. Also, it has a wide variety of different landscapes and climates, all within easy reach. This also means the cost can sometimes be expensive, which can get you discouraged. But there are lots of cities to visit in Frace that are totally affordable with great monuments for sightseeing.
Related: Cheapest Time to Travel to France
Here Are The Cheapest Cities to Visit in France
Bordeaux – Cheapest Cities to Visit in France
Bordeaux is one of the world's best-producing regions because of its highly ranked wineries. Le Grand Theatre, Cathedral Saint Andre, Basilique Saint- Michel, and many more are architectural attractions for sight-seeing in Bordeaux. It also has fine food restaurants, designer boutiques, locally run shops, and much more- all at pocket-friendly prices. You can get the best meal for as low as $12 and a bottle of beer for $5. If you are a lover of good and quality wine, Bordeaux should be your destination. Bordeaux hosts her annual wine festival in mid- June. You get the opportunity to sample a wide variety of wines from Bordeaux. Also, you can attend wine workshops, tour the vineyards, and watch magic shows and beautiful fireworks. Visiting Bordeaux in June is relatively affordable because there are fewer crowds, so you get discounts on accommodation, shopping, etc.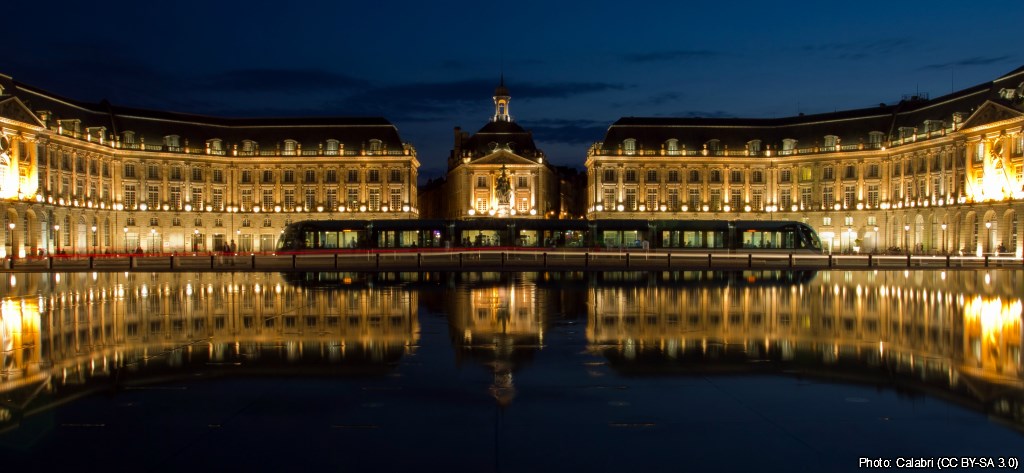 The Mirror D'eau is one of the city's tourist attractions and a perfect place to cool off after a day of exploring the gorgeous streets of the city. La Place de la Bourse is well known for its Water Mirror that is worth spending a few hours to adore. It is the largest reflecting pool in the world and a UNESCO World Heritage Site. Only 2cm deep, the mirror creates a fantastic mirror effect that reflects Place de Bourse and other beautiful structures around it. The water is designed to have 3 sequences- fog, mirror, and pool, therefore if you spend about 20 minutes there, it is possible you see it shift from a scintillating mirror to misty fog and so on. It is free to see the water mirror.
Related:
>>Is Bordeaux Expensive?
>>Bordeaux Travel Guide
>>Is Bordeaux Safe?
>>Things To Do In Bordeaux
>>Is Bordeaux Worth Visiting?
>>What Is Bordeaux Known For
Montpellier – Cheapest Cities to Visit in France
This beautiful city is situated a little away from the coast of France, making it easy to access and slightly cheaper than the actual coastal cities. When you visit the main square of Place de la Comedie for shops, fine restaurants, and cafes, you get a delicious meal for $11 and also get a bottle of beer for about $3.7. You can also visit places like the Old Town, Musee Fabre, and Jardin des Plants.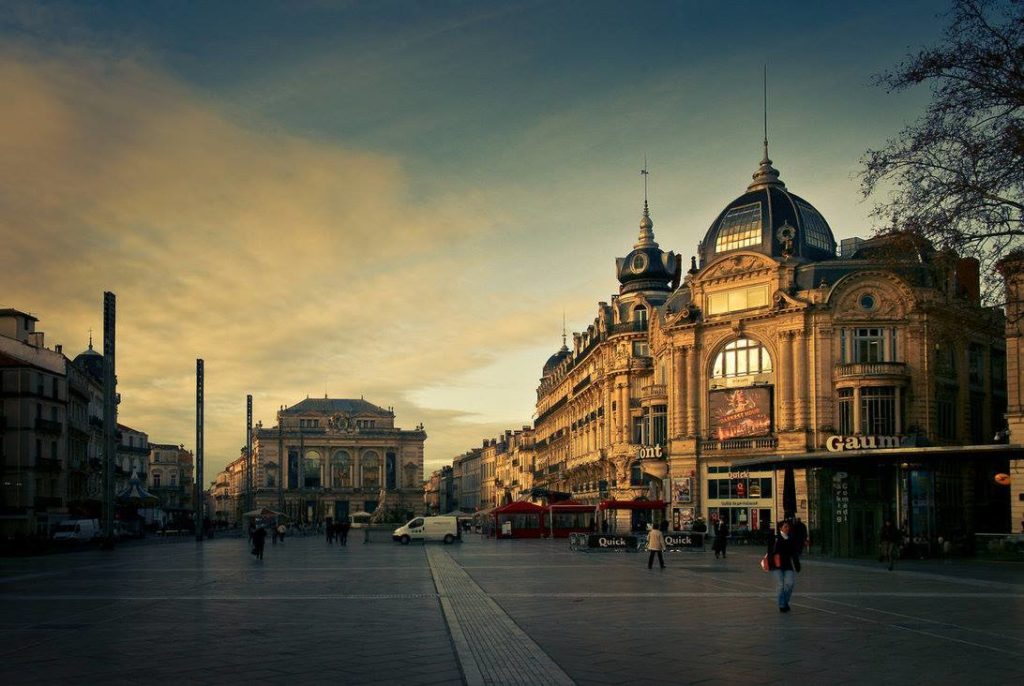 In Montpellier, you get to see the Camargue horses. Montpellier has a thriving college-town feel, the enticing and astonishing architecture, and its just 10 km away from the Mediterranean Sea. Montpellier also has lots of markets, an astonishing and thrilling opera house, and it's a great base from which you can explore the surrounding area, including the nearby Carmargue to try and catch a glimpse of the wild horses that have lived there for decades.
Related:
>>Montpellier Travel Guide
>>Things You Should Do In Montpellier
>>Is Montpellier Safe?
>>Is Montpellier Worth Visiting?
Nancy – Cheapest Cities to Visit in France
Nancy is a city in northeastern France in Lorraine, and it is seen as one of the cheapest places to stay in the country. Most tourists flood into France to the beaches in the summer, so Nancy, which is entirely surrounded by land, doesn't get as much tourist traffic. But this region's former capital is usually described as a 'Versailles' for the people with three UNESCO World Heritage-listed squares in the center of the city.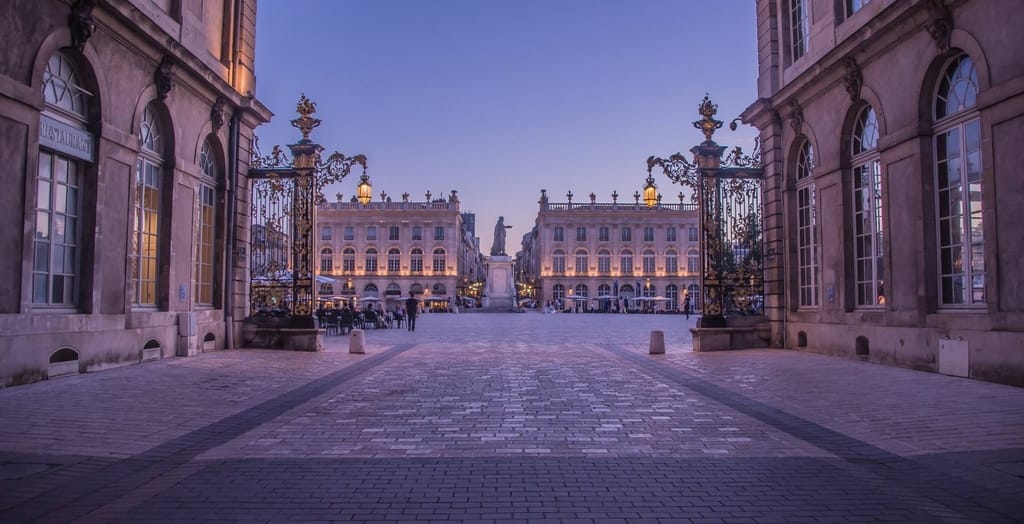 Lorraine is also part of the Grand l'Est region, which offers a lot to people, especially people looking to experience warm temperatures, the much-appreciated cuisine of Alsace, and distinctive Franco-German culture. Spending a week in this region might not cost more than €600, whereas; Provence or Paris would be twice that in the summer.
Loire Valley – Cheapest Cities to Visit in France
Loire Valley is one of the smaller and cheapest cities to visit in France, but it still has a lot to offer tourists. You can see the amazing Harare Cathedral all lit up at night, the expansive Chateau de Chambord, and much more amazing architecture that will blow your mind. There are nice cafes, bars, and restaurants that are very affordable. For instance, you can get a bottle of beer anywhere for as low as $4 and a wonderful meal for as low as $12. All these and many more are what you get when you visit Loire Valley.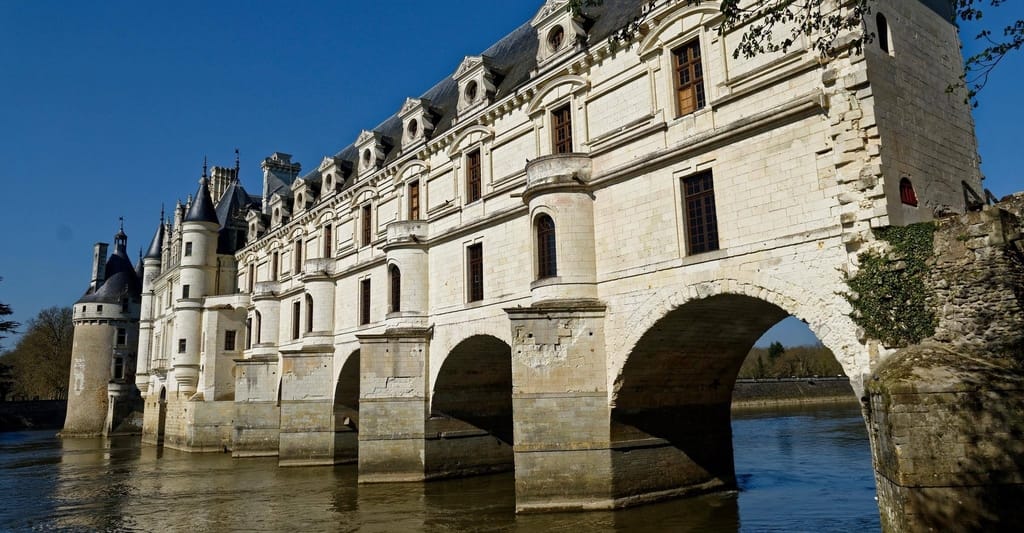 Related:
>>How to Get From Paris to Loire Valley
>>Things To Do In Loire Valley
Lyon – Cheapest Cities to Visit in France
Lyon is the best city to visit if you are looking for an alternative to Paris; but cheaper. Most times, Lyon is always overlooked because of its neighbors are believed to be designed for people with high incomes. Besides the great weather, there are two beautiful rivers and hills on the outskirts of the city, and an urban city feeling on the inside. There are over 1,500 restaurants you can choose from when you visit as you can get a meal for $12 and a bottle of beer for $4.25. You can also visit intact Roman ruins in Fourviere Hill, medieval buildings in the old town, and modern buildings in Presqu'Ile.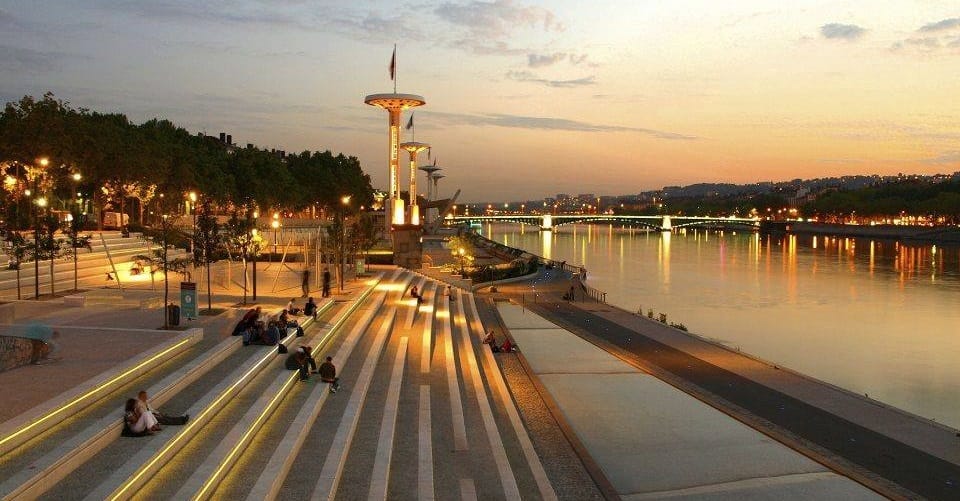 There are also lots of open-air concerts, festivals and theatre performances here all year long. Lyon Festival of Lights takes place annually over four days in mid-December. It includes impressive lighting displays spreading entirely around Lyon to honor Mary, the mother of Jesus. You will see candles on the windows as well as elaborate present-day lightning.
Related:
>>Is Lyon Expensive?
>>Is Lyon Worth Visiting?
>>What is Lyon Known For
>>Is Lyon Safe?
>>Things To Do In Lyon
>>Lyon Travel Guide
Marseille – Cheapest Cities to Visit in France
Marseille the same beautiful coast that visitors and tourists pay three times as much for in other cities that are on the Côte d' Azur, but what makes Marseille different is the North African influence in the street markets and restaurants (cheapest meal is $10, and beer is $4). This port city of France has some interesting things to offer you.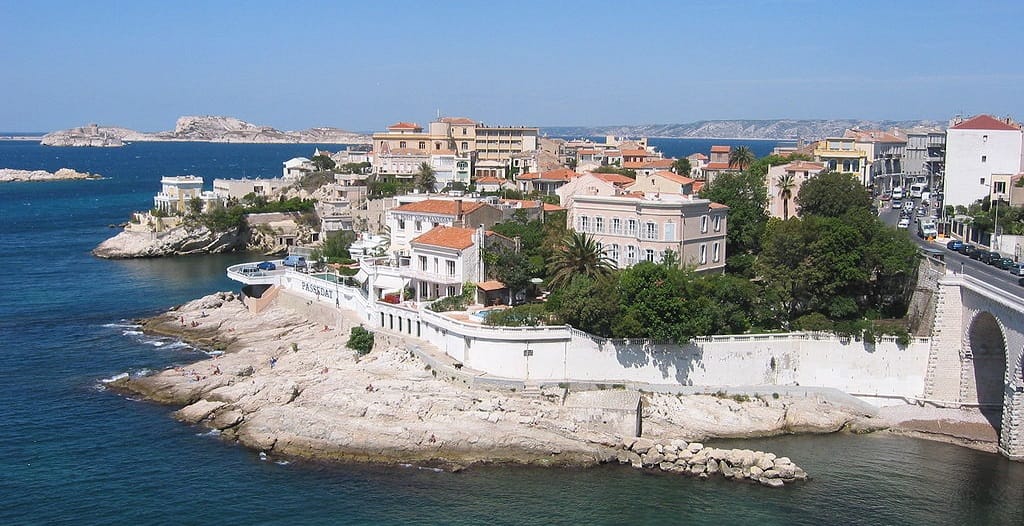 You can visit the Old Port of Marseille to behold the beautiful sight of boats floating on the bright blue waters, the charming Notre- Dame- de-la-Garde and La Canebiere avenue for merchants and up-scale hotels to once again behold the unreal architectural beauty. This city also has some cultural events and entertaining pop-up art installations, making Marseille a must-see destination for you. 
The little town of Sausset- Les- Pins is not to write off; in fact, it is a widely known and well-loved seaside resort on the Mediterranean. Because it's on the Blue coast towards the west of Marseille, it is slightly less crowded than the Côte d' Azur to the east. It is very affordable than some of the widely known and esteemed towns nearby. Sausset- Les- Pins is an unhurried and relaxed place- there are also some amazing camping spots and holiday homes along the coast all for you.
Related:
>>Is Marseille Expensive?
>>Is Marseille Safe?
>>What is Marseille Famous For
>>Day Trips From Marseille
>>How To Get From Paris To Marseille
>>Hotels Near Vieux Port in Marseille
>>Areas To Avoid In Marseille
>>Things To Do In Marseille
>>Marseille Travel Guide
Normandy – Cheapest Cities to Visit in France
Normandy has a wealth of history and amazing scenery; this makes it one of the best places for tourists and travelers to visit. You will see infamous attractions like Mont Saint Michel, the ancient town of Rouen, Monet's Garden in Giverny, and the stunning old harbor in Honfleur. In Normandy, you can get a bottle of cold beer for $4 and a meal for as low as $12.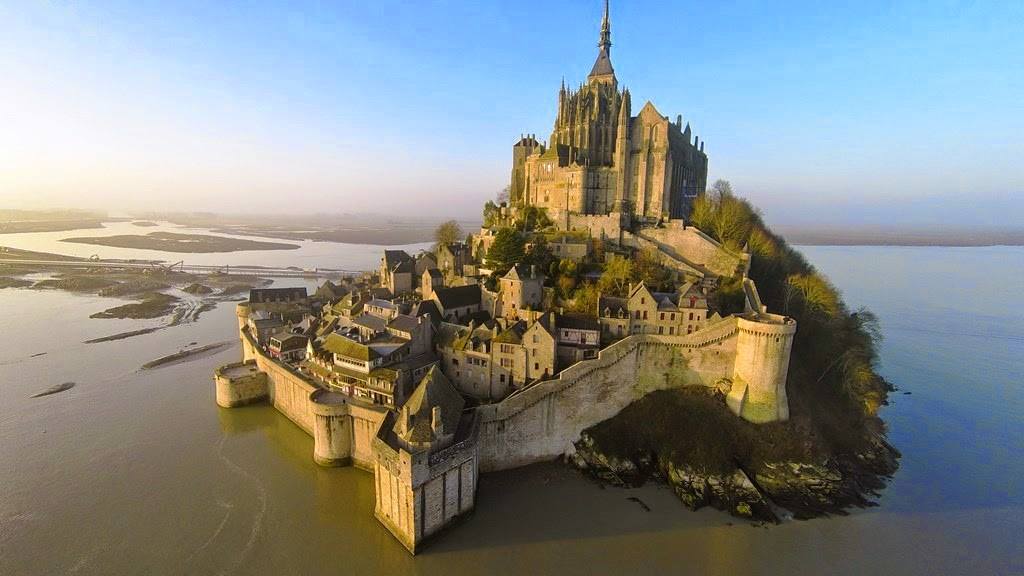 Normandy also hosts the D-Day festival, which has varieties of events, including a memorial parade and musical salute to veterans on the 6th of June every year to mark the D-Day landings anniversary and the French liberation. Throughout the festival, there are fireworks, special tours, historical reenactments, and special concerts.
Brittany – Cheapest Cities to Visit in France
This is the peninsula at the top of France that projects into the Atlantic, and the coastline here is the most affordable in France during the summer because prices for accommodation are low. This region of France holds the capital city of Rennes.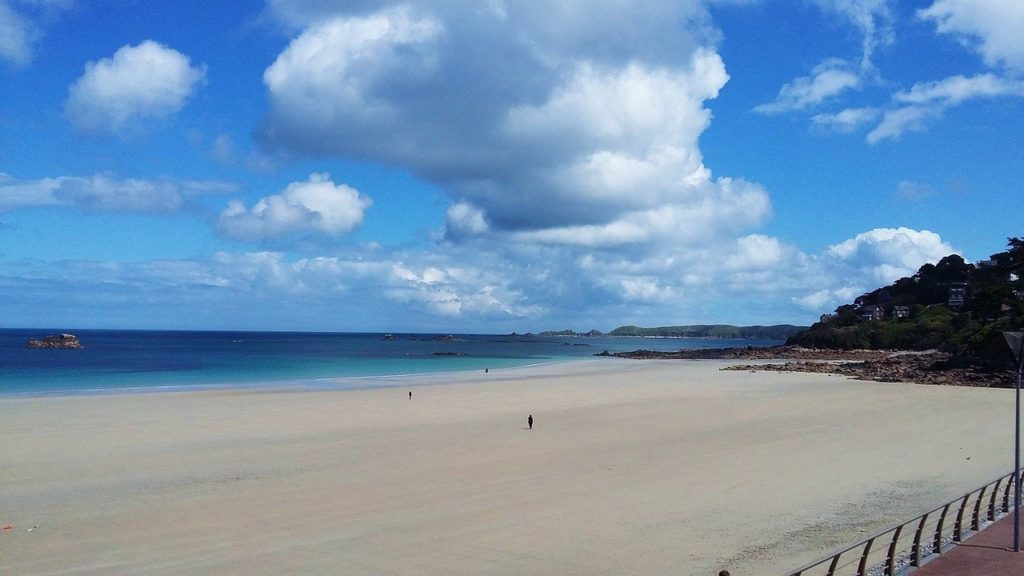 People from the south of France often come to Brittany to avoid the oppressive Provencal heat. This region is also popular for its abundance of beautiful sandy and pebble beaches. It is a great place to spend quality time with your family. There are also nice restaurants where you can get a cold beer for $4, and a nice meal for $12. You also get the best of pancakes too- Brittany is home to the crepe.
Related:
>>Visiting Belle-île: Brittany's Largest Island
>>Brittany Travel Guide
Nice – Cheapest Cities to Visit in France
This is no mistake; you might be surprised that Nice is listed here because it is known to be one of the expensive places to visit in France. But the way around this is to visit off-season. This way, it's very cheap; cheaper than you think. Nice is one of those cities you really can't pass up when you visit France. So you should spend a little bit more to see it. A stay in Nice will let you visit the beach and the mountains in the same day. February is all about carnival in Nice, with some of the elaborate festivities. It includes six carnival parades made up of 17 floats and 1000 musicians and dancers from all over the world. 

The Dunkirk festival is popular, drawing thousands to watch the colorful parades that are accompanied by 60 musicians dressed as fishermen; as it passes the City Hall, over 1000 pounds of wrapped, smoked herrings are thrown down from the balcony. You should visit the infamous French Riviera to swim in the blue waters; you can get lower prices when you shop at the Cours Selaya Market and enjoy the Matisse Museum. 
Nice has one of the highest numbers of hotel rooms in France. This makes the economics of finding less expensive hotel rooms on your side. It also has a lot of low-cost places to eat as you can get a meal for $15 and a bottle of beer for $4.5 while having fun at one of the private beaches. There are other beautiful public beaches that won't cost a dime. To even find cheaper accommodation, head into the villages in the hills above Nice, Vence is one of the places.
Related:
>>Is Nice, France Worth Visiting?
>>How to Get from Paris to Nice
>>Is Nice, France Safe?
>>Hotels Near Promenade des Anglais in Nice
>>Best Hostels in Nice
>>Best Day Trips From Nice
>>Things To Do In Nice
>>Nice Travel Guide
Which ones do you believe are the Cheapest Cities to Visit in France? Leave your comments below.