Is Montpellier Worth Visiting?
Picture a walkers' city with courtly boulevards, family-managed patisseries, and pristine sandy beaches on the doorstep. Montpellier is a perfect holiday destination in every sense of the word and is worth multiple visits. Its Mediterranean location and sun-drenched squares are alluring. You will get the feeling that this is about the best experience yet in southern France.
Here Is Why Montpellier Is worth Visiting:
The Location 
A thing's location says much about its character and features. Whether you intend to visit France or plan an extensive tour of Europe, the location of Montpellier makes it a strategic place to wind down and spend a couple of days.
The city is located between Spain and Italy, and it is only about three hours from Paris by train. It is less than two hours from the city of Marseille on the French Riviera. Tourists love that Montpellier is just a short tram ride from the beach, so no worries on a hot summer day.
>>Also Read: Montpellier Travel Guide
Montpellier Is The Best Place to Practice Your Language Skills
They say the French are rude, but residents of Montpellier would object to that saying. With 300 sunny days yearly, the city is not only full of sunshine, but it is also crammed with friendly residents. If your French is not up to scratch before going to Montpellier, it will definitely improve after your visit.
Locals are welcoming and quite friendly with their proclivity to make you feel comfortable. "Bonjours" and "comment vas-tu?" with a few other phrases are very common that you would want to grab a French dictionary or check Google Translate. The allure of the language will go on you and that it the immersive experience that a trip to France offers.
More so, it is less surprising that the city of Montpellier is the 2nd leading destination to learn French as a second language. If you are in search of a nice environment to practice the language, the cafes, shops, and restaurants in the city are spots to do so.

Organized City Center 
In the city's compact center, chic medieval streets are fitting for strolling as they lead to a series of historical buildings. You can spend a day exploring the Mikve; a Jewish ritual bath from the 1100s and 1700s aqueduct and Saint-Pierre Cathedral, a large gothic church. Montpellier even owns an Arc de Triomphe-esque monument but is less crowded than the popular one in Paris.
For more insight and information, step into the office of tourism. You will be given an English audio guide that offers facts about the city's 14 most iconic sites. They will help you with recommending a guided tour too. The exciting thing about Montpellier is that you can discover as many amazing things on foot.
Place de la Comédie 
Place de la Comédie is regarded as one of Europe's largest pedestrian area. He oval-shaped plaza is located right in the center of the city. It is made up of the Comédie opera house, Montpellier's goddesses, and a fountain of the three graces.
The many outdoor cafes, shops, and restaurants highlight the city's gusto and character much to the admiration of visitors. In the summertime, the plazas host outdoor events like football match viewings and food festivals. You can be lucky to share in the excitement of the buzzing area by attending any of the events.
Crepes and Wine 
The city of Montpellier has an impressive array of good cuisine. The crepes here are excellent, and you should try them when you visit. Step into any of the restaurants to savor some of the finest and tastiest crepes in the region.
After a good dining, you can proceed to any of the many local bars to have some wine. The rose wine is widely produced in Montpellier, and you should indulge. A wine tour of the city is quite affordable.
>>What Is Montpellier Famous For?
Écusson –Old Town
This is one of the most popular places in Montpellier. Écusson is in the center of the city, and it has pedestrian-friendly paths where you can slowly meander through the speckled streets, leading to boutique shops and cafes. Check out Rue de la Loge, which is a modern street. Not far from there, you will see sandstone buildings, opening into various fine squares.
Stunning Landmarks 
The city is among the few big cities in the country without any Roman link. It was established in the 10th-century by the counts of Toulouse, and it became popular for its educational inclination, like its Medical School. Montpellier has no amphitheaters, but it has an array of expressively striking landmarks. Ensure you do not miss Saint-Clément Aqueduct and the Promenade du Peyrou.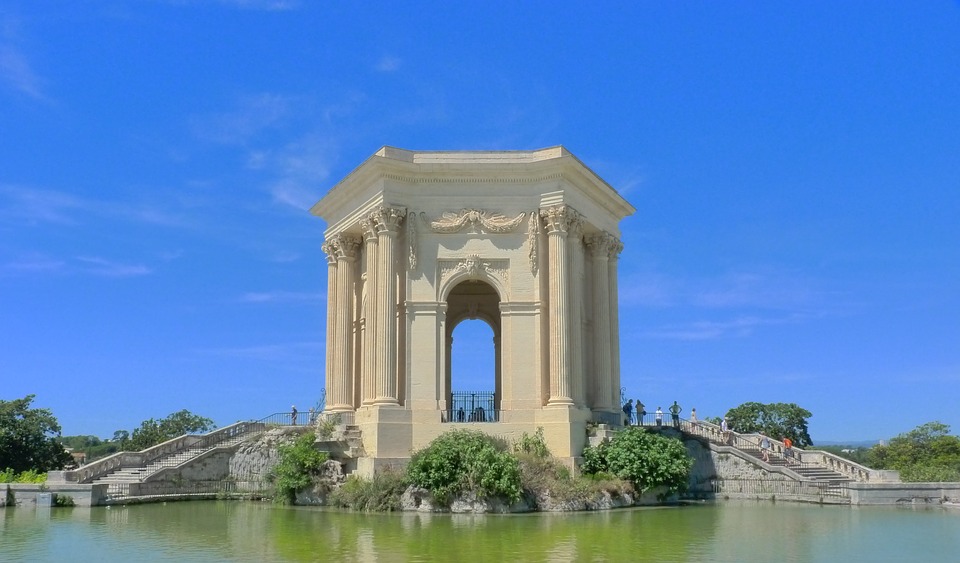 Espiguette Beach
This beach might take home the cake as the best coastline near the city. The Espiguette is beautiful; rolling wild grasses, clear blue waters, and white sand dunes. It is a massively long beach, but it does not feel overly imposing as other beaches in the area do. You will need to take Tram Line 3 towards Etang de l'Or to get on the beach. Then alight at Etang de l'Or before taking the Herault bus to the beach.
Musée Fabre
This fascinating museum is among the most expansive art collections in Europe. For art lovers and local art enthusiasts, Musée Fabre is where to visit. The museum has many pieces from artists native to the Occitanie area. Musée Fabre is situated in Montpellier's center, close to Esplanade Charles-de-Gaulle. It is located at 39 Boulevard Bonne Nouvelle, 34000 Montpellier.
Neo-classical Architecture
Another reason why Montpellier is worth visiting is its stunning neo-classical architecture. Go to Antigone, one of the city's area, for neo-classical architecture works. Close to the historic center, this nouveau and massive area of Montpellier was designed by Ricardo Bofill, a Catalonian architect, in 36 hectares of what used to be an army barracks.
Made in the 1970s, the gaping avenues, massive squares, and the futuristic-ish buildings are still dazzling. You should visit Place du Nombre D'Or and Hotel de Région.
Sun-kissed Squares 
The city has an impressive collection of squares in its old town and dispersed throughout the greater Montpellier itself. Place de la Comédie is the major square in the city, and its largeness is quite amazing. It is among the biggest pedestrianized areas in the continent, and if you really feel like people-watching, it is a perfect place for that.
Lively Nightlife
Holidaying in southern France can be an adventure of a lifetime. It is why it comes as no surprise that the nightlife in Montpellier is vibrant and satisfying. More so, many of the city's residents are students. The Spanish influence is particularly strong, and it is something to feel too.
For those in search of an eventful nightlife in a city break, from 11 pm, you will find partiers marching to the street in Montpellier's bars dancing the night away.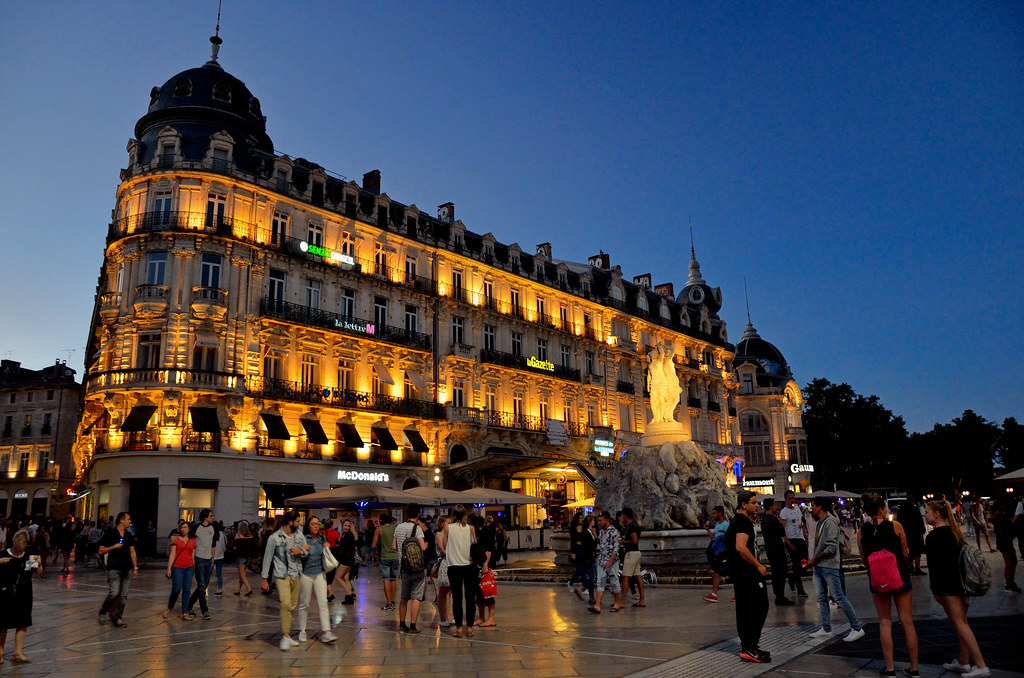 Traditional Markets
Another reason to visit Montpellier is the active market scenes. Whether you are looking for food to cook or simply out to absorb the buzz and atmosphere, the markets remain part and parcel of city life. The city has a great collection of covered, specialist, and local markets where you can get any ingredient or kitchen wares you want.
Is Montpellier Worth Visiting – Summary
Blending a bit of Spanish flavor and an ample Mediterranean feel, Montpellier is the place to be. Though it does not enjoy the popularity of southern cities like Marseille and Bordeaux, it is awe-inspiring in its own ways. The city is not only worth visiting as a onetime thing; it is remarkable for recurring visits when you are in the area too.