Corsica is the biggest island in France just of the coast on the French Riviera in the Mediterranean. The island has its own distinct culture that has endured over hundreds of years as visitors will witness. This cultural liberation is evident in Corsica's gastronomy and the various characteristics it has. The island is located in the Mediterranean Sea, just southeast of the French mainland and west of the Italian Peninsula.
The island is divided into Upper Corsica and South Corsica, all of which consist of cities like Ajaccio, Bastia, Calvi, Corte, Bonifacio, Corte, Saint-Florent/San Fiurenzu, Port-Vecchio, and Cargese. Many tourists visit the region for activities like a mountain (hiking) and sea (beach, sailing, scuba diving). The island is fairly expensive, but the elegance and quality offered will be worth it.
>>Also Read: Things To Do In Corsica
Here Is What You Need To Know About Expenses in Corsica:
How Much It Costs to Travel to Corsica 
For your Corsica trip, plan to spend close to 100 euros per day. The average daily budget is, however, dependent on the expenses of different people. People who have been to the island before have spent 27 euros on meals on average in a day and about 45 euros on local transportation. If you will be traveling with a partner, the average hotel price on the island for a couple is around 90 euros. Furthermore, a week's trip to the island for two people will cost around 1,350 euros on average.
For a solo traveler, a one week vacation to Corsica will cost around 750 euros. If a couple will be spending two weeks on the island, it will cost them around 2,700 euros. Traveling with the family will be a great experience in Corsica. Whether a family of three or four people, the price per person usually decreases because children's tickets are cheaper and hotel rooms and other accommodation options are shared.
As a tip, traveling slower for a long time will reduce the daily budget. That means a couple staying together in Corsica for one month can have a lower everyday budget per person than a solo traveler visiting for a week.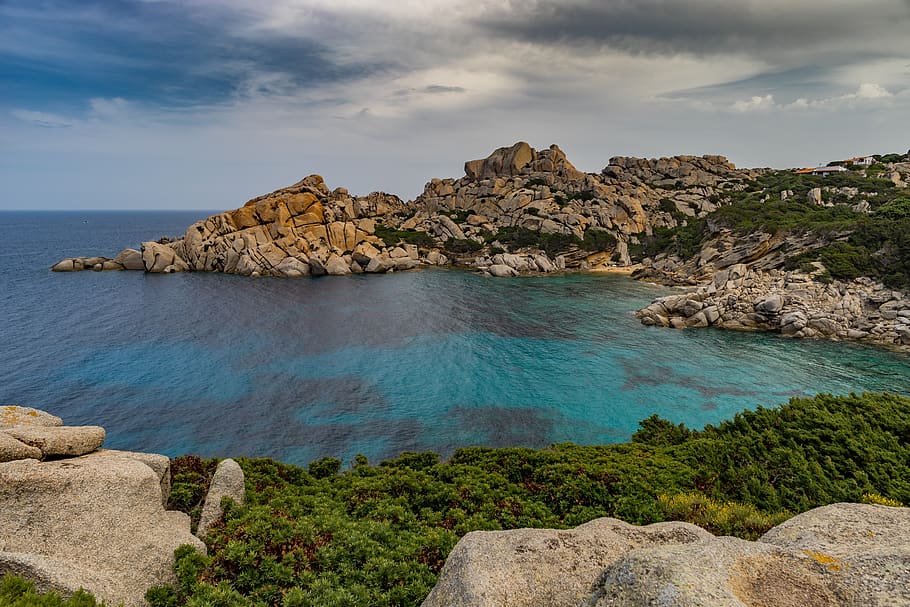 Dining Cost in Corsica 
While dining prices on the island can vary, the average cost of food is around 27 euros per day in Corsica. Based on the spending patterns of travelers who have been in Corsica before, a regular meal in a regular resultant will cost around 15 euros per person. Prices for breakfast are often cheaper than lunch or dinner. As you will expect, the price of food in a sit-down restaurant in the region is usually higher than street food prices or fast food prices.
Corsican food has Italian and French influences, and has a lot of distinct dishes. The chestnut is both an old and present feature on the Corsican food menu. Many of the pigs in Corsica are semi-wild, released to feed in most of the year, and the meat highlights this great flavor. You can find coppa, lonzu, ham, saucisson, and figatellu (types of cured meat) in the regular Corsican charcuterie(cured meat platter).
In addition, Canistrelli is a typical local pastry here, and it comes in varying flavors. The island also makes a distinctly flavored olive oil produced from ripe olives that are collected under the trees. A lot of villages have small stalls where traditionally produced food is sold at low prices. While searching for a proper place that serves Corsican dishes, it may be difficult to find one, but visitors may find themselves easting at a tourist-oriented Pizzeria, which serves terrific food as well. Some of the popular restaurants on the island are Auberge de la Restonica La Piano Chez Toinou, Le Nicoli, and the Mediterranean.
Drink
Locals make a wide range of beers, and they even have their own coke. Indulge in the local beers like 'Colomba', 'Biere', or 'Pietra' when you visit. They have a unique taste that you will not find anywhere in mainland France.
Where to Stay in Corsica
The region has an eclectic blend of rocky peaks, golden coastlines, historical monuments, and hiking trails, among others. A vacation to the island will take you into a ravishing mix of ever-changing landscapes, great cuisine, and perfect sunny weather. Some of the hotels are nestled in spectacular settings like you have never seen before. From accommodation, dining, to sightseeing, Corsica is great because there are many options to choose from. If you are in a hotel, there are certainly places to visit.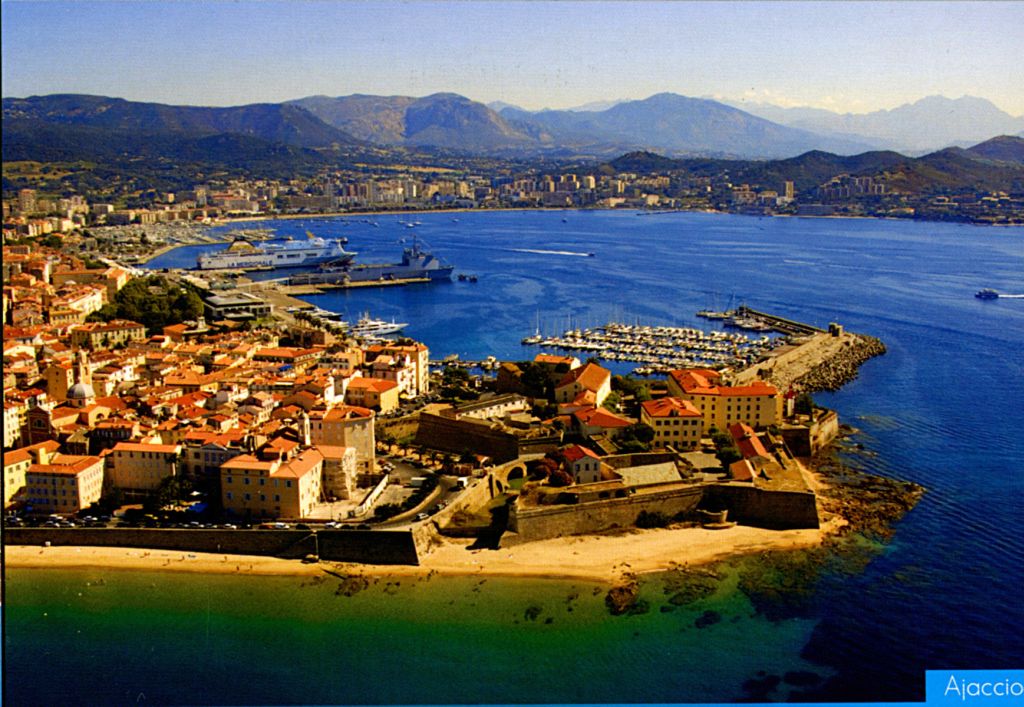 Hotel U Capu Biancu, Bonifacio 
This hotel is perfect for honeymooners and longtime lovers. It is located on a white limestone headland, with incredible views. It is no surprise that the Hotel U Capu Bianu is one of the best on the island. Spectacularly located on a white limestone elevation with adorable views across the Gulf of Santa Manza, this hotel is well furnished. It is the perfect luxury getaway for those looking to have one.
Grand Hotel Cala Rossa
This hotel is another expensive located in the extreme south of the Island. It is a charming 5-star accommodation with an exclusive beachfront hotel that is ideal for those who want a laidback but luxury holiday. Looking over one of the island's most recognized bays, visitors can spend some time relaxing on the pristine white sand followed by evenings sipping cocktails while watching the stunning sunset.
Hotel La Villa, Calvi
This hotel is about sophistication and elegance. Sitting high above Calvi city, views across the Ligurian Sea and the bay are astoundingly beautiful. The guest rooms are with a terrace or balcony, giving a sea view, and of the hotel pools, the most dramatic is the breathtaking infinity pool. There, visitors will further adore the mice setting.
Hotel Demeure Loredana, St Florent
Hotel Demeure Loredana is a chic boutique hotel having ravishing views over the bay to Copa Corse and the one of the area's most popular. Situated outside of St. Florent's harbor, with a selection of restaurants and bars, visitors can explore the region on foot, or have a short drive and discover the rough Cap Corse mountains. Hotel Demeure Loredana has an amazing infinity pool that looks over the bay.
Hotel Liberata, L'lle Rousse
For a flashy and bright boutique stay in the region, Hotel Liberata is perfect. Situated 200m from L'IIe Rousse's incredible beach and the major town, visitors can enjoy in the sun, sand, and sea as well as bars, eateries until they are satisfied. The adorable art deco bedrooms are well furnished with the regular mod-cons, with sensational sea views. The hotel also has a Jacuzzi, swimming pool, fitness room, and hamman.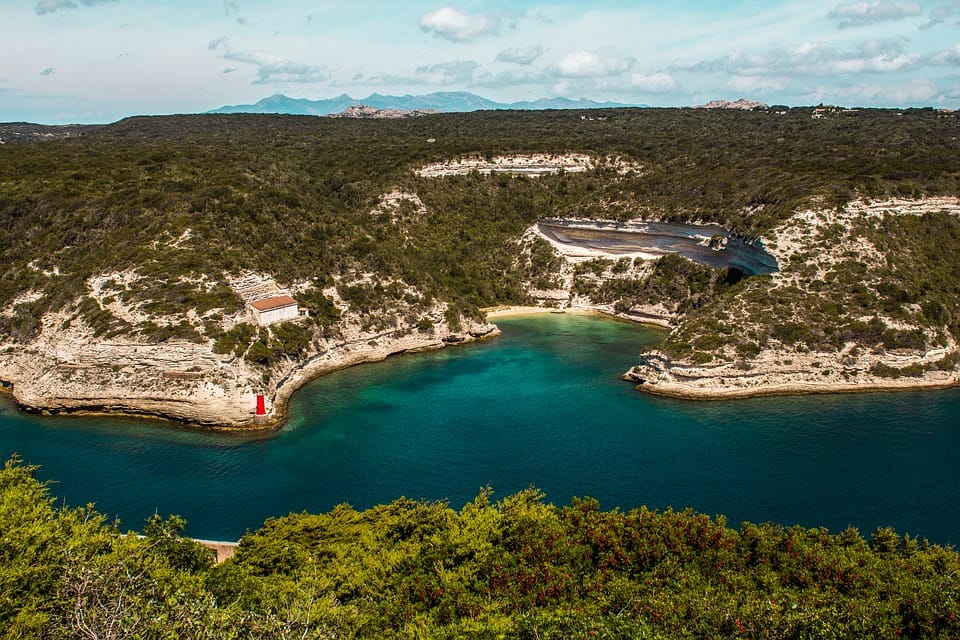 The Expensive Part of Corsica
Ajaccio 
This city is like the French Riviera- classy and bougie. Buildings in the center here have pale colors and are charming. When you step into a regular café in Ajaccio, you feel the buzz. The marina is enormous, and the boats are simply stunning. These are part of what makes the city the ideal destination to adore Corsica's laidback but stylish ambiance.
Calvi
This is another destination to adore Corsica's Cote d'Azur flavor. It used to be a great Genoese port, and many of its buildings are more fortress than they are palace. However, the buildings lend a stately backdrop to the big cruisers and yachts. The restaurants and café are upscale to tend to yacht owners' needs.
Rural Corsica 
Very Corsican, the mountain towns of Bastelica and Corte are among the great destinations to stay in the region for visitors who want to experience the island's elaborate interior. The setting of the Corte mountain is splendid, and its closeness to many grand gorges and rivers as well as valleys means that it is among the best destinations for climbers, hikers, mountain bikers, and regular thrill-seekers.
Is Corsica Expensive? – Summary
You might say that the Corsica is a low key Cote d'Azur is terms of elegance and charm. You might not be wrong. The glam that the region exudes is amazing and by far, unique. You can spend decently within your means when you are there and still have enough after your trip. And the more, the merrier if you are traveling in a group as prices tend to reduce overtime while solo trips can be expensive.
>>Also Read: Weekend Trip To Bastia, Corsica