The Best Patisseries in Paris
I've been asked many times to make a map of the finest Parisian patisseries, so here it is (below)! It's the product of having eaten over 400 different pastries, combined with scores of chocolates, confections, and viennoiseries. All the addresses, store hours, phone numbers, and site links are below, plus I've listed-out the highlights from each shop. Could anything be more convenient for plotting a pastry binge in Paris? I've also ranked the shops in order of the probability that they will blow your mind – even though the first four shops listed tie for first place. Just know that everyone featured here is so exceptional that ranking them was like choosing a favorite child; they're all amazing in their own way.
If you're wondering why there are only 12 shops listed here when I could have listed so many more… It's simply because these are the ones most worth visiting It's ultimately a subjective take, but I believe they are the truest superstars of Paris – pâtisseries that exhibit consistent excellence on a multitude of levels.
Here Are The Best Pastry Shops In Paris
Jacques Genin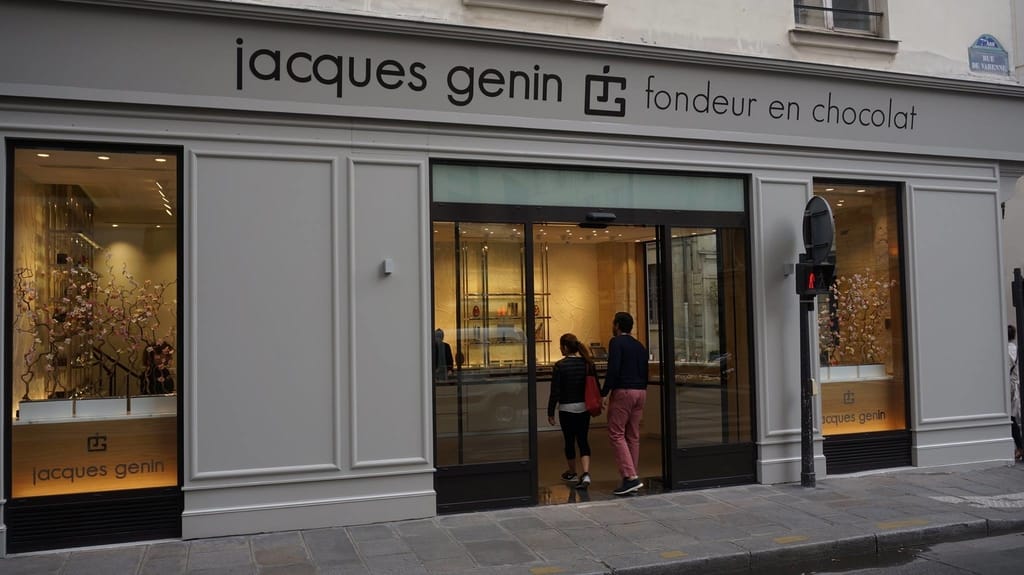 Address: 133 Rue de Turenne, 75003 Paris 
Phone: +33 1 45 77 29 01
Store Hours: 11am-7pm Tuesday-Saturday
Highlights: Éclair au Chocolat, Éclair au Caramel, Tarte Citron (Vert), Tarte Framboise, Flan, Caramel Passion-Mangue, Caramel Gingembre, Caramel Macadamia, Ananas Pate de Fruits, Abricot Pate de Fruit, Tonka Chocolat Noir
Note: Their Éclair au Chocolat is literally perfect. There is no point in purchasing any other, and anyone I know who's had it agrees. Despite being a "humble" classic, I would currently rank it as one of the top 5 greatest works of pastry in Paris; it might even be #1.
Des Gâteaux et du Pain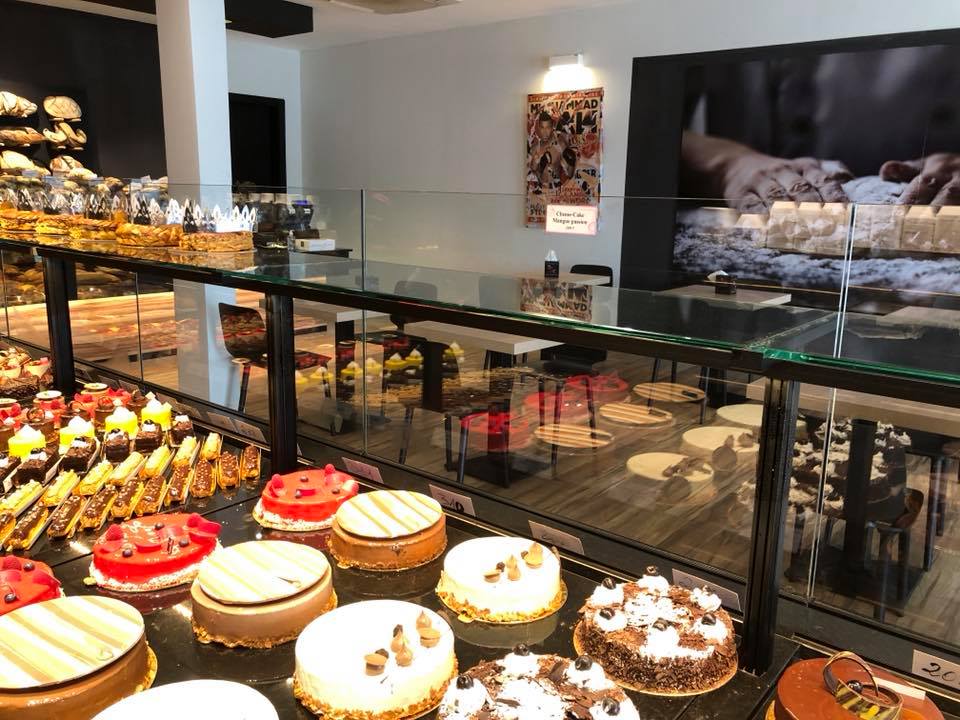 The extended and large black shopfront complements the fine Haussmannian building. Right at the center of Des gâteaux et du pain is a long array of pastry gems on display. The mini-kouglof, which costs as low as 2.40 euros, sparkles with its crystallized sugar icing. It is a delicious bite if you indulge.
You might find a baba, made with the season's strawberries and Corsican grapefruit, begging you to try them. Topped with a rose petal, the powdered pink cylinder should catch your attention too. These and much more are reasonably priced and would charm you than you will realize. Des gâteaux et du pain is located at 63 Boulevard Pasteur, Paris.
Café Pouchkine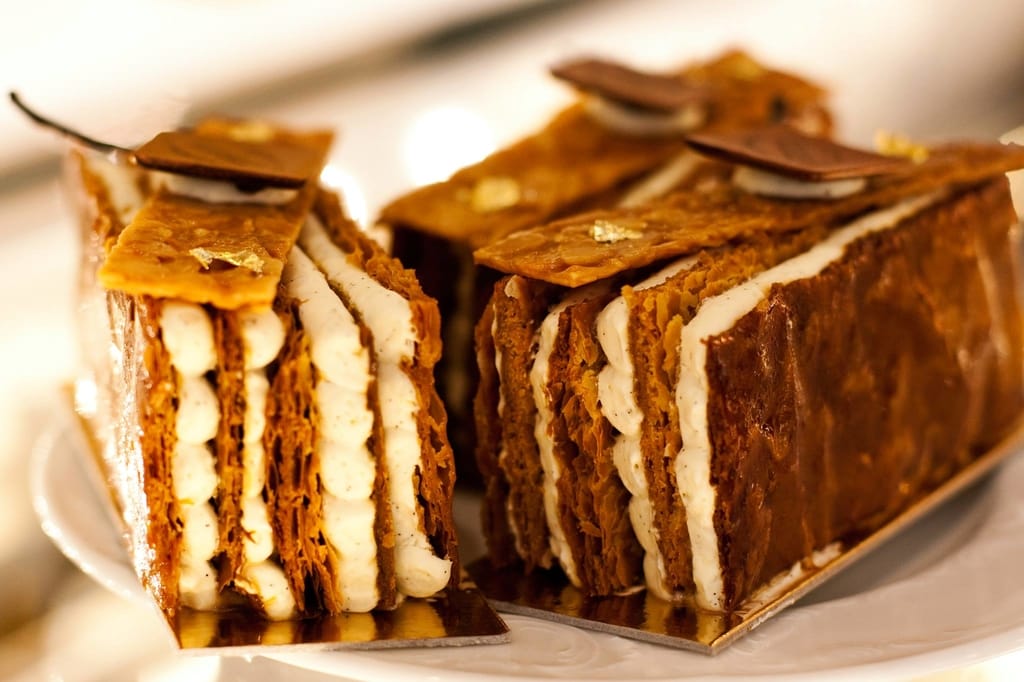 Address: 64 Boulevard Haussmann (inside 'Printemps Mode'), 75008 Paris
Phone: +33 01 42 82 43 31
Store Hours: Open Monday-Saturday from 9:30am until 8pm. Closed Sunday.
Highlights: Macaron Coeur Pistache, Charlotka, Moskito, Croissant Vanille
Note: You can experience amazing flavors here that you will just not find anywhere else in Paris. While the head chef is very French (as well as being a World Champion and MOF), Pouchkine is a Russian shop; lots of special ingredients have therefore made their way to Paris.
Mokonuts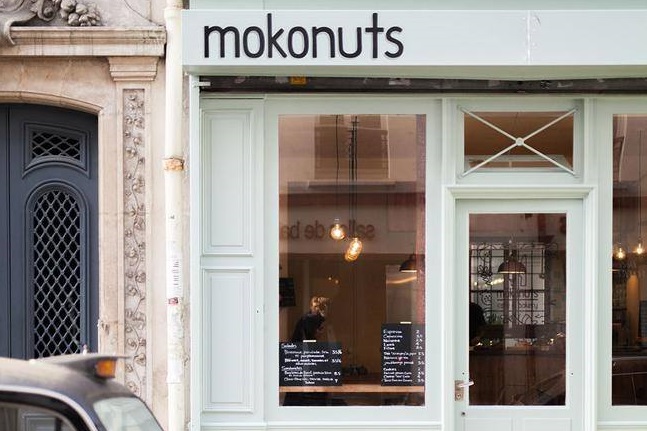 This is another one of the best patisseries in Paris that deserves a visit! It is known for its highly-rated dishes and creative desserts that you will find nowhere else in the area. Moko and Omar are the owners of this joint, which was opened in 2015. The former, who used to be a lawyer, makes original and tasty desserts that attract you the moment you walk in. The cookies at Mokonuts are prepared with white chocolate and black olives to the delight of visitors.
Moko's pecan cake is another treat you should try. They make it with muscovado sugar and halva, which is a type of nougat. Omar manages the savory part of the enterprise. Making beautiful recipes with the use of ingredients like artichoke caponata and fiore sardo with parsnip velouté.
Given its affordable prices and stunning flavors, Mokonuts has already become one of the area's juiciest spots. It is located at 5 Rue Saint-Bernard, Paris.
Un Dimanche a Paris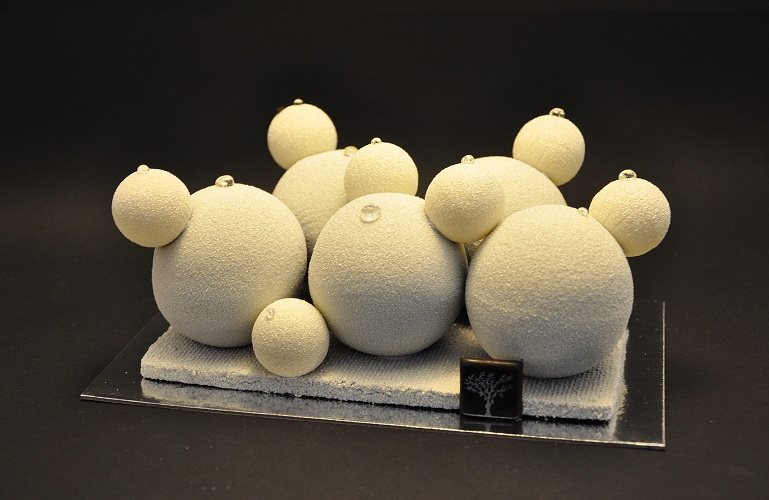 Address: 4 Cour du Commerce Saint-André, 75006 Paris 
Phone: +33 1 56 81 18 18
Store Hours: Open 11am-8pm Tuesday-Saturday and 11am-7pm Sundays. Closed Mondays.
Highlights: Tartelette Framboise-Estragon, Le Croustillant au Grué de Cacao, Choux Pistache Fruits Rouges, Macaron Coquelicot, Macaron Réglisse, Tartelette Fraise-Coco, Hot Chocolate
Note: Always tell them Adam sent you; they will instantly know who you mean. Then they'll help make recommendations based on what my most current favorites are. This is also the shop you have the best chance of randomly catching me between 11 and 12 every morning.
Pierre Hermé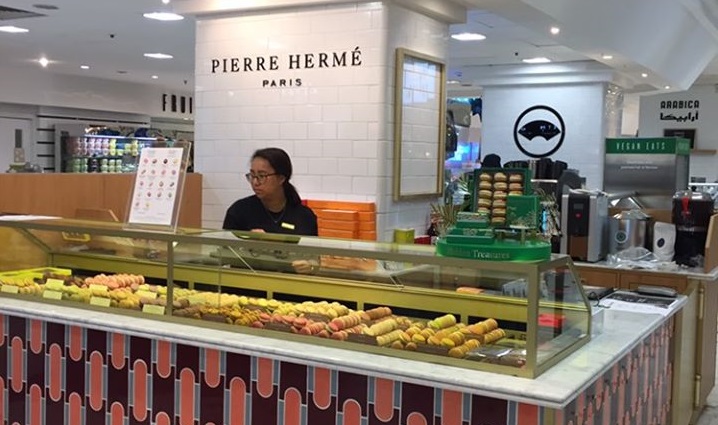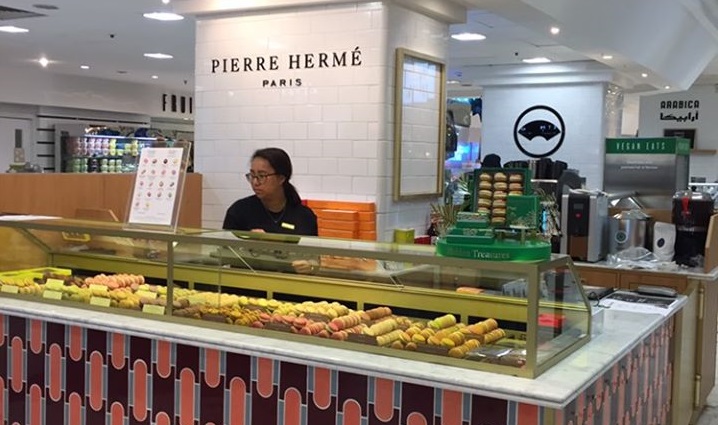 Sizeable ganaches, soft truffles, munchy nougat…Any effort to describe this place's produce will surely lead into a loud tribute to overindulgence. At the age of 14, Hérme wore his first hat and trained with Gaston Lenôtre, the popular artisans prior to opening his own shop. This he did in 2001, and the shop was at Rue Bonaparte, Paris.
While anyone can buy any product and gladly go, the macaroons are a must to have. Get the pink one, made from an Iranian recipe that rightly blends sweet and bitter flavors flawlessly. It is also located at 4 Rue Cambon, 1er and at 185 Rue Vaugirard, 15e.
Karamel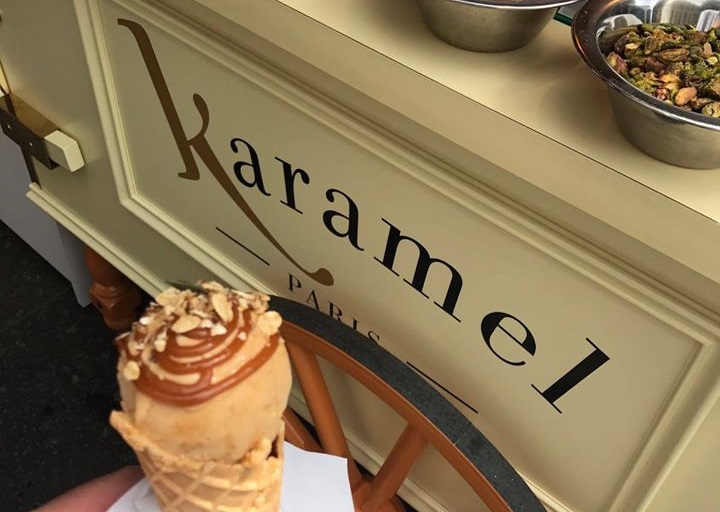 Without a doubt, the introduction of Karamel to the Parisian patisserie fray caused a little stir. Recipes printed in newspapers, Instagram shots, and presentations at the Omnivore festival: Chef Nicolas Haelewyn ensured no stone is left unturned in announcing the arrival of his shop on Rue Saint-Dominique. About ten years before then, he opened a shop Ladurée.
The exterior of Karamel is not particularly special, but inside is a world of wonder. Your eyes will be treated to colors and arrangements while your nostrils will grip you. From munchy tuile biscuits, spreads, and caramels, there will be something to buy here. At the back is a quiet tea room is where the crème de la crème is.
Karamel's specialty is a poached pear with smooth caramel middle on a candy shortbread. Vanilla mousse follows the vanilla tart and a seeping caramel praline, on a delicious charcoal base- a perfect blend of airiness, smoothness, and crunch to long all-day for.
Ensure you do not pass on the teurgoule too and the Normandy-style rice pudding with cinnamon- which is Nicolas Haelewyn's tribute to his grandmother. At Karamel, the delicious specialties are subject to seasons.
Hugo et Victor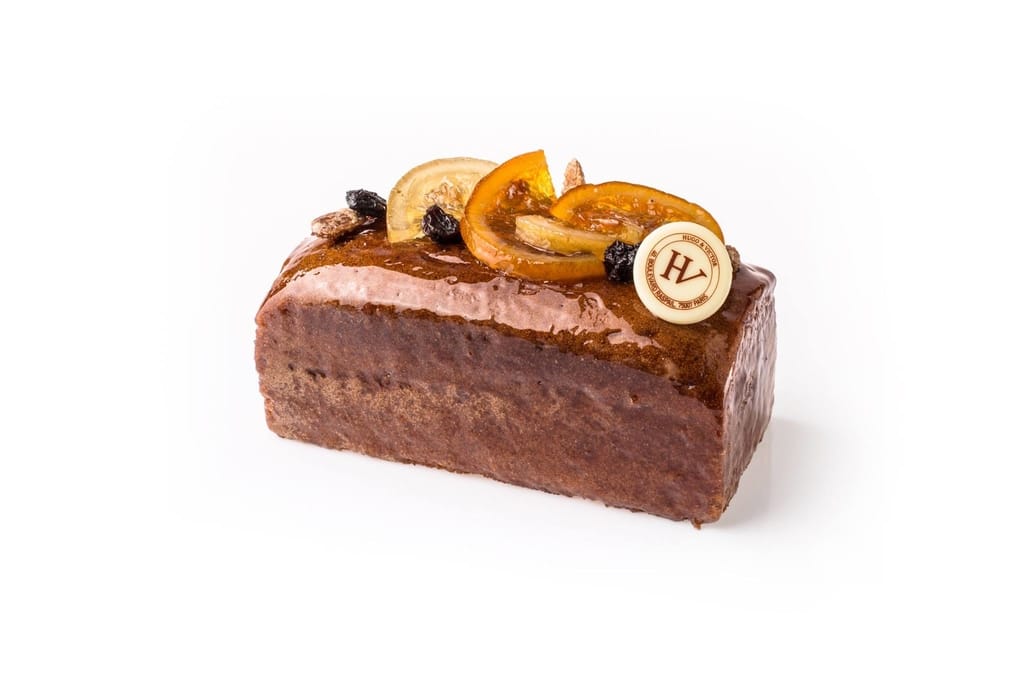 Address: 40 Boulevard Raspail, 75007 Paris 
Phone: +33 1 44 39 97 73
Store Hours: Open Monday-Saturday 9am-8:15pm and Sunday 9am-1:30pm
Highlights: Victor Pistache, Victor Verveine, Victor Fraise Millefeuille, and the following macarons: mangue, combawa, vanille, myrtille, caramel
Note: Virtually no matter what you buy, even if you don't love it, your tongue will be entertained. Hugues Pouget is a master of balancing flavors.
Yann Couvreur Pâtisserie in Marais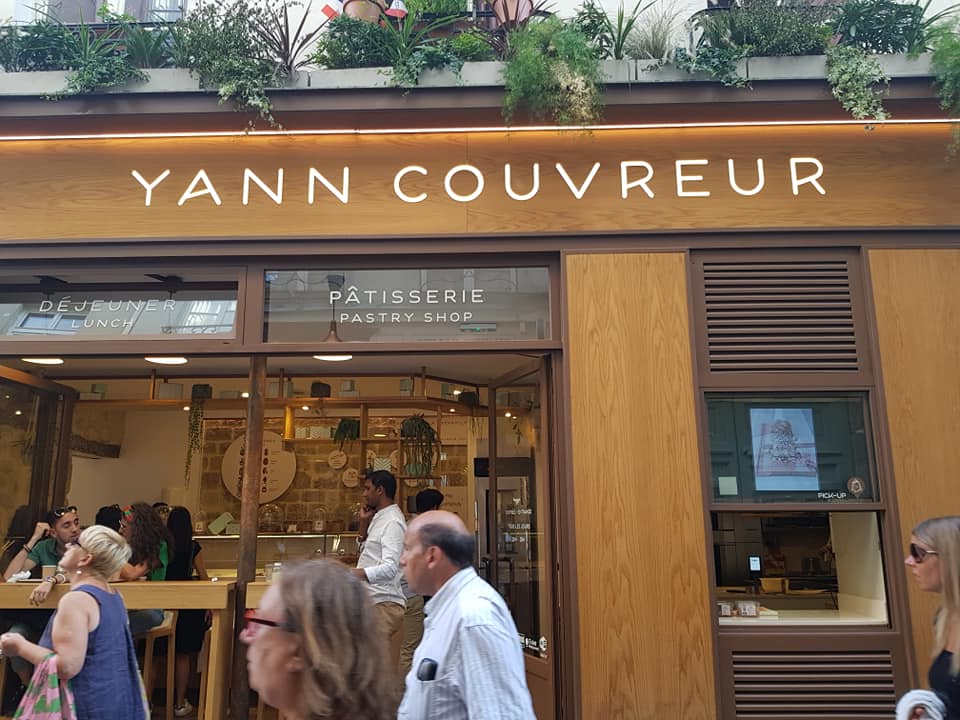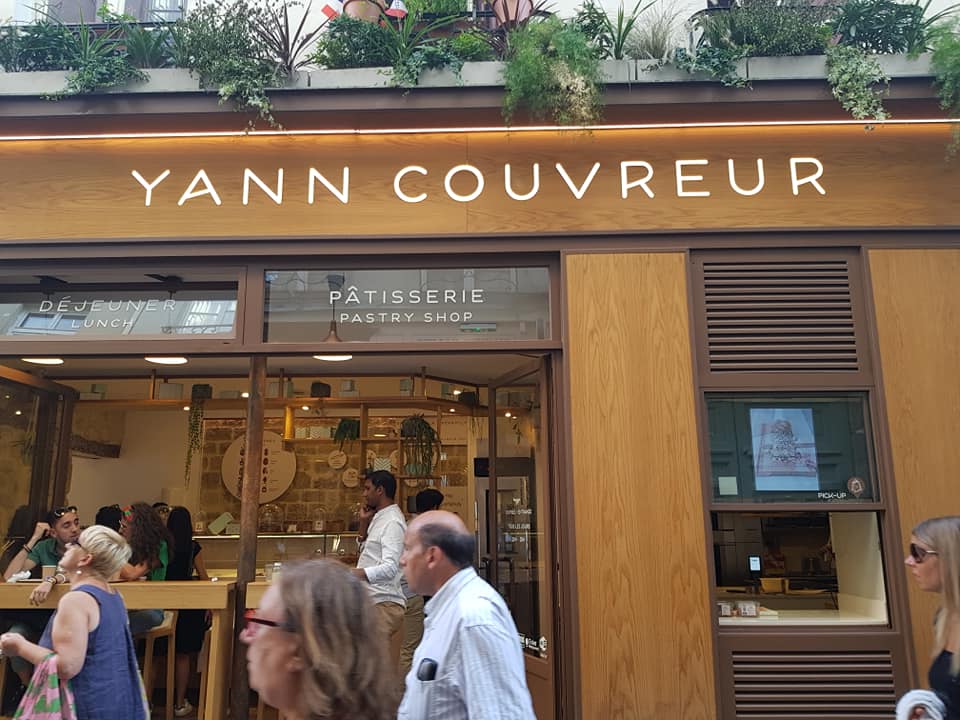 Pâtisserie Yann Couvreur Marais is the sister patisserie of the Yann Couvreur close to Goncourt metro station. If you are looking for delicately beautiful desserts, visit 23 bis Rue des Rosiers in the 4th district. Try out the coriander cheesecake and apricot, or the raspberry pavlova, the Madagascan vanilla millefeuille.
Pierre Hermé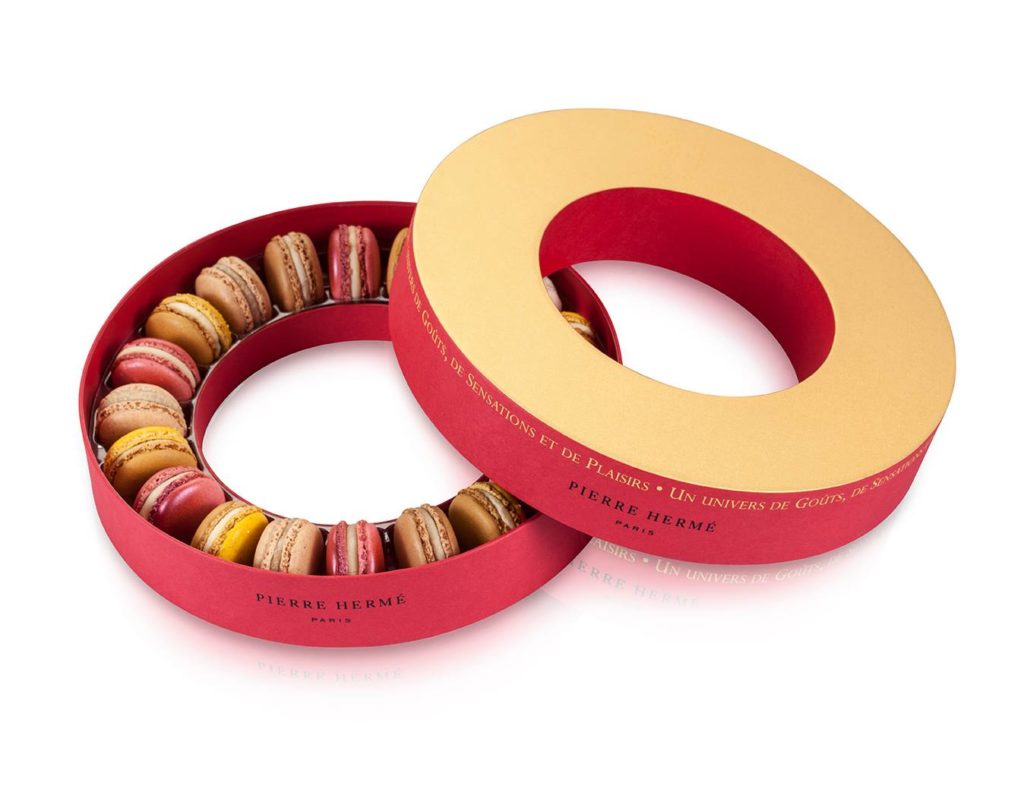 Address: 72 Rue Bonaparte, 75006 Paris 
Phone: +33 1 43 54 47 77
Store Hours: Open Sunday-Thursday from 10am-7pm. Open Friday from 10am-7:30pm and Saturday from 10am-8pm.
Highlights: Tarte Infiniment Vanille, Tarte au Chocolat Porcelana, Croissant Ispahan, Croissant au Beurre
Note: I personally feel as though his macarons are highly overrated. It's worth noting that he became famous for them, starting around 2002, and has benefited greatly merely from being the first non-Laduree entity to heavily and creatively market them. Almost all the other shops here have opened since then and made major improvements in the field of macarons. While ones such as the Infiniment Chocolat, Pistache, and Violette are tasty, they're comically overstuffed. More candy than pastry, I'd rather see you spend your macaron money elsewhere. Also, at 1.80 euro apiece, they are the most expensive macarons in Paris 
Utopie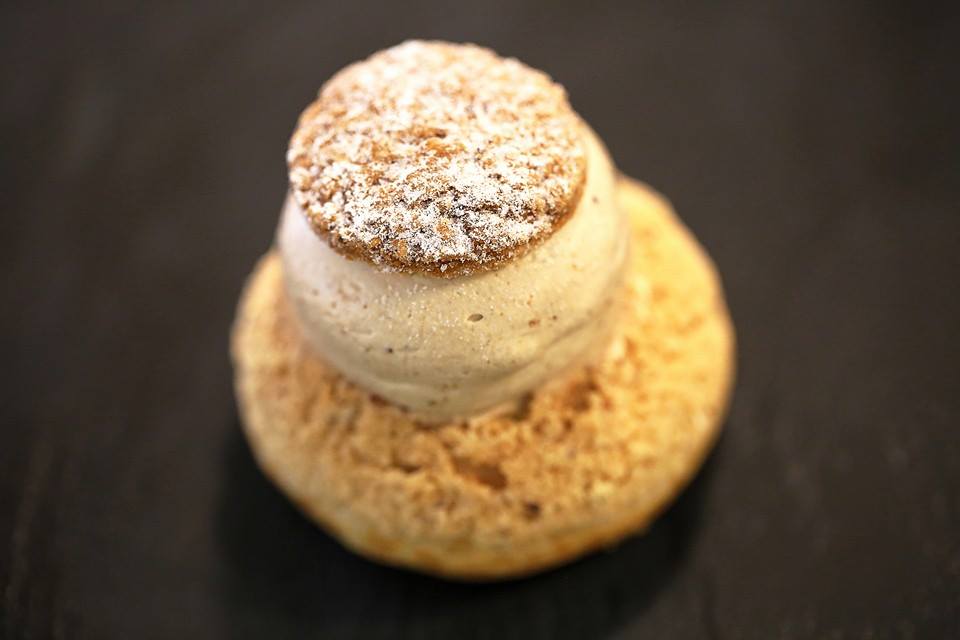 Think of a patisserie utopia, think Utopie. From basic butter croissants to chausson aux pommes filled with apple is particularly tantalizing, and you can get them and more at reasonable prices. Do not miss their cinnamon tart, strawberry, and sesame éclair, or a pleasant-smelling flan. It is located at 20 Rue Jean-Pierre Timbaud, Paris.
La Maison du Mochi
If you have had enough dose of pasteis de nata and cinnamon rolls, head to La Maison du Mochi at 39 Rue du Cherche-Midi, in the 10th arrondissement, for the best of Japanese mochi. The patisserie is a 5-star joint where rice cakes are also a specialty.
Boulangerie Bo
Boulangerie Bo is a chic patisserie with every French classic you can think of. From pastries to cakes, their range of specialty is quite long. You will be confused in choosing what to buy because the options are many and exceptional. Try their Paris-Brest, chocolate éclair, or lemon tart.
Bo&Mie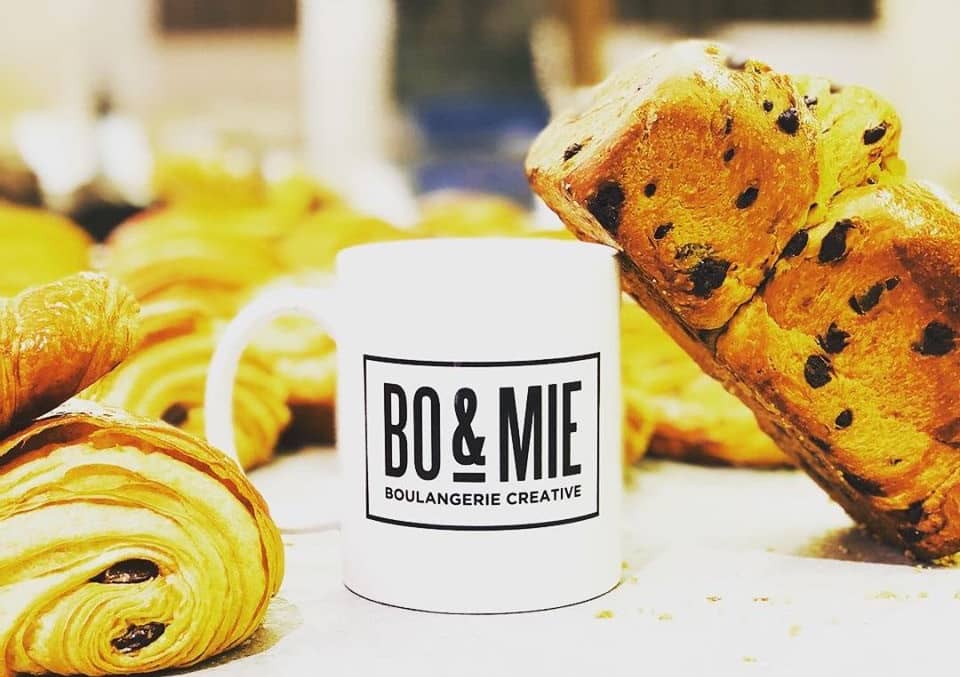 This place has dubbed itself the 'creative boulangerie,' and you can testify to that upon visit. Bo&Mie is one of the newest food sensations in the capital. Their produce is cheap, especially the big creamy desserts. Try their tarte aux pommes, the very creamy vanilla tart, or vanilla millefeuille and salted caramel. Bo&Mie is located at 18 Rue de Turbigo in the 2nd arrondissement.
Binici
This is a lively, Korean-style patisserie that is popular with coffee lovers in the city. Its creative brews and pleasantly smelling produce are irresistible. Along with Binici's nice cakes, get a 'grain latte' for as low as 4 euros. They make their latte from roasted, East Asian grain called "Job's tears". Their Swiss chocolate roll and Earl Grey are an absolute delight. Binici is located at 18 Rue Chapon in the 3rd arrondissement.
Jean-Paul Hévin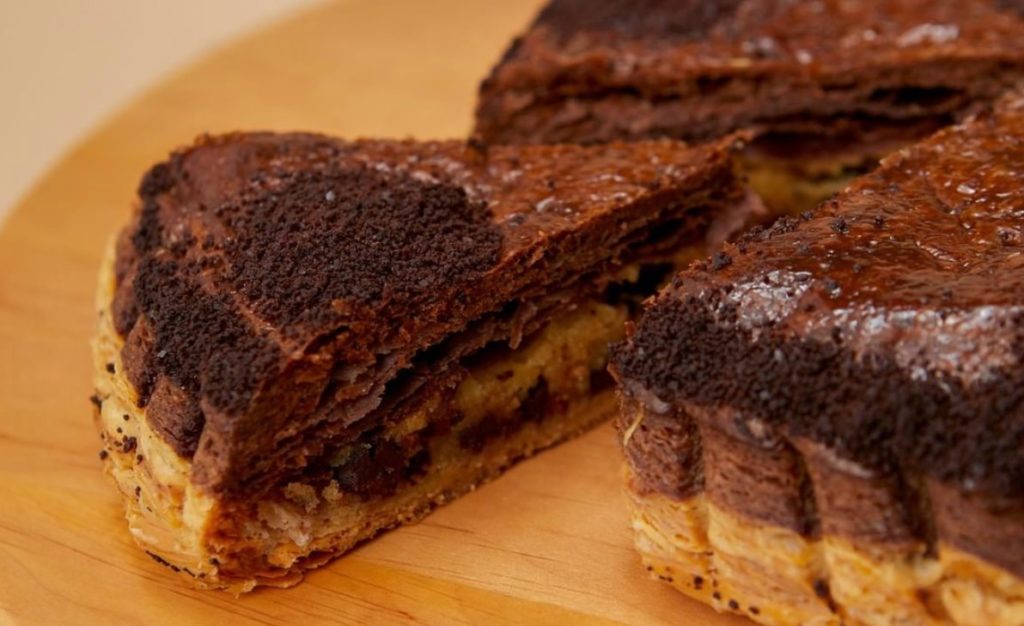 Address: 231 Rue Saint-Honoré, 75001 Paris 
Phone: +33 1 55 35 35 96
Store Hours: Open Monday-Saturday from 10am-7:30pm.
Highlights: Tonka, Princesse, Macaron Figu'in
Note: Monsieur Hévin produces some of the most refined French chocolates in the city. His pastries are also some of the most nuanced. Chocolate lovers should not feel their lives are complete until heading here. I should also call out that his macarons are some of the most unrecognized in the city. The Figu'in, particularly, which has a dark chocolate and fig ganache, is a treat.
KL Paâtisserie
The Kevin Lacote is known for its cakes, tarts, and other bakes. They are made from seasonal ingredients by some of the finest hands in Paris. When you visit, order tarte aux pommes if it is in the winter, the tarte aux fraises in the summer, or the tartlette Kara Damia, with coconut dacquoise, salted caramel, and macadamias. It is located at 78 Avenue de Villers, in the 17th arrondissement.
Rose Bakery
Rose Bakery has a heavy English vibe from the outside right to the taste of every bite you will have. It is managed by a Franco-British couple, and it is known for its quality ingredients and English theme. The ingredients here are entirely organic and from small producers. Visit in the early to later afternoon to check out an array of their excellent desserts. The red fruit crumble, carrot cake, and chocolate brownie are all worthy of bites. Rose Bakery is at 46 Rue des Martyrs, 9th district.
Stohrer
This place is regarded as the oldest pastry shops in the city of Paris. It first opened in 1730 by Nicolas Stohrer, Louis XV's pastry chef, who was a Pole. He opened his own patisserie after he arrived in the country. Today, the place still bears the magic of Stohrer's touch. When you visit at 51 Rue Montorgueil, taste the goodness of their Brioche à Tête.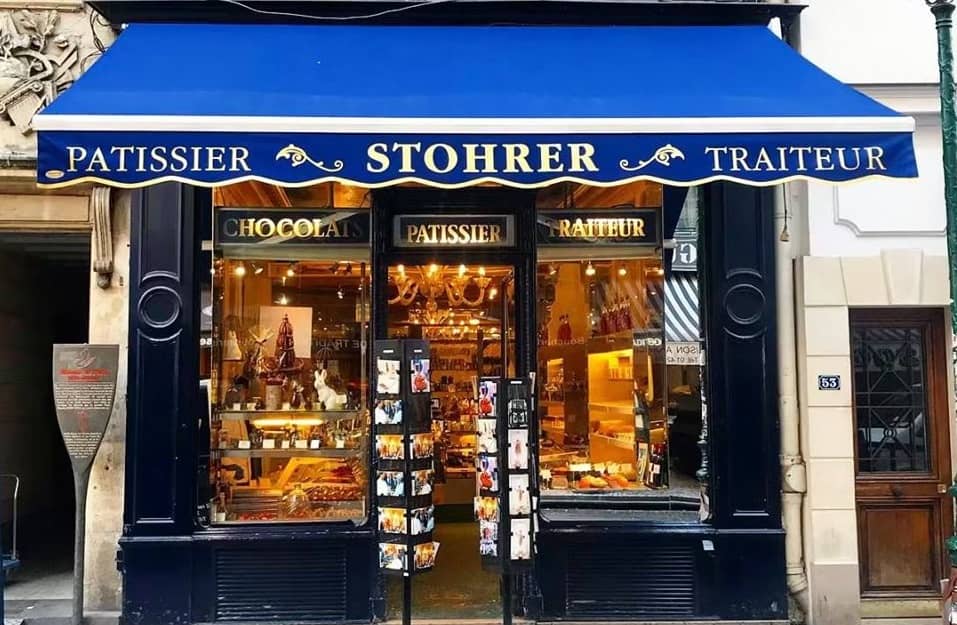 Popelini
While the French macaron has a global appeal, it might surprise you that the French do not fancy it that much. However, they love the choux cream, which is often eaten. It is a light cream-filled pastry suitable for a late afternoon snack.
Many locals visit Popeini and might even be recommended to you if you ask an average Parisian in the area. It is situated off the chic Rue de Buci on Saint Germain. There are other 3 branches in the city. When you enter the bakery, you will see lines of adorable and colorful bite-sized choux pastries. In fact, this is the only product here.
La Pâtisserie des Rêves
There is a little history to the produce that La Pâtisserie des Rêves is known for. The Paris-Brest is their specialty here in case you seriously crave it, and you happen to be in the area. The treat was first made in 1910 to mark the cycling event from Paris to the city of Brest. However, it became widely known that one can find it in a good number of patisseries in the capital today.
You should try Paris-Brest. It is made from choux pastry with praline cream, and there is a Mother's day flavor too made up of the choux pastry with almonds in the Praline cream and soft strawberries. La Pâtisserie des Rêves is located at 93 Rue du Bac, 75007, Paris.
The Best Patisseries in Paris 2020 – Summary
The best patisseries in Paris will surely make you taste the creation of some of the finest chefs in the city and continent. Some of them are world-renowned and have been recognized by international bodies simply for their culinary brilliance. When you visit Paris, you can do something unusual, interesting, and totally satisfying- hop from one patisserie to the other for some of the tastiest pastries in the land. You can hardly go wrong with that!
Also Read: Where to Eat the Best Crepes in Paris, Category: Food
Do you know any other Best Patisseries in Paris? Leave your comment below.