Is Disneyland Paris Worth It?
For this trip, that you have probably planned with your family, you want your kids to have the most fun. Visiting Disneyland Paris is worth it, and it can be a great option for you. Paris is a city full of historical monuments, with a romantic and cozy atmosphere. You will have many options to enjoy and have the most fun with your whole family.
With all the places you have to go to, you can attend concerts, museums and visit the emblematic religious temples of Paris. But for those days where you want to have fun to the fullest and remember your childhood with Mickey and his friends, you can do so in Paris; considering it offers Disneyland at your fingertips since 1992.
It is slightly smaller compared to the Disney park in Florida. However, you'll still find all the fun and entertainment with the best children's characters of all time. In recent years, its creators have been incorporating new options for its visitors. This means that you can have fun regardless of your age with their events and games at your fingertips.
It is also very close to the city. So, you will not have to make long trips to get to Disneyland Park. Undoubtedly, this complements all kinds of entertainment alternatives in Paris; it offers lots of fun for any age and covers any taste so that you enjoy your trip to the fullest.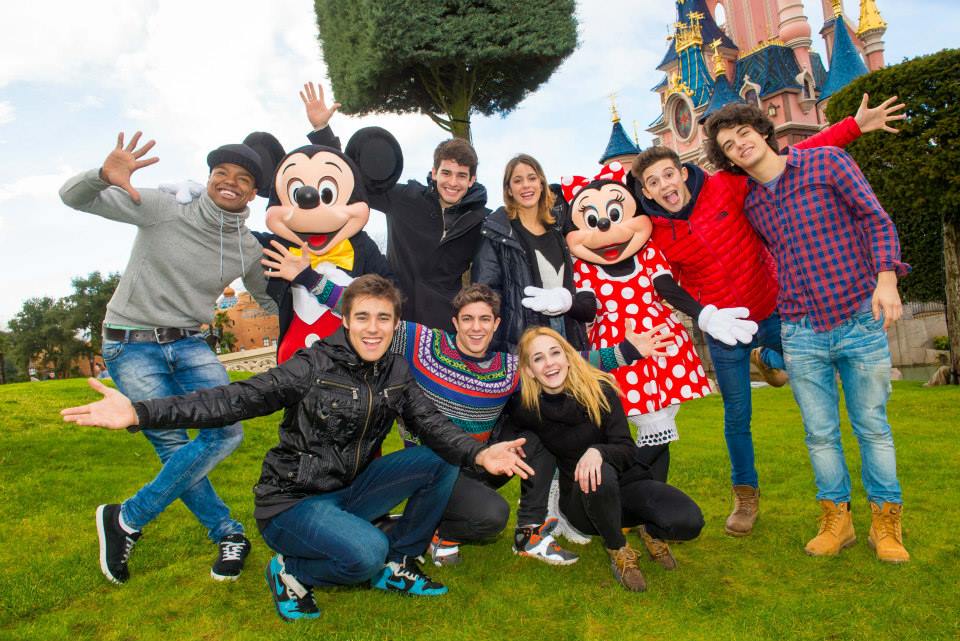 Reasons To Visit Disneyland Paris
Disney attractions have been one of the favorites of thousands of tourists in the world. If you are looking to make a complete trip, full of culture, art, modernity, delicious food, and also meet your favorite animated character, you can consider investing in a complete trip to the city of Paris.
In its amusement park, you will have the possibility to find the cartoon characters known as Pluto, Donald, Goofy, and many more. Your children, or fanatical companions of these animated characters, will be delighted to share and take the best photographs in the company of fun and entertainment that you will find in this center of attractions.
Also, you can have fun in the theme parks that are available to you. Taking as reference the movies and characters of Marvel and Pixar, your entertainment will be complete, and with the best variety, you can find.
If you are a fan of the StarWars saga, you will also have at your fingertips the theme parks with the best of these movies, their characters, and fun based on them so that you feel like you are part of this all-time favorite movie.
In this amusement park, its creators constantly work to offer you a new entertainment option, so that you never get bored inside their facilities.
With the inclusion of new films, they are always offering their visitors parks and theme games of recent films, and many more. When visiting, you will always have reasons to plan future trips, as they are constantly working to grow in options and fun at your fingertips.
If you are missing reasons to visit Disneyland Paris, you should take into account that you can take advantage of the varied entertainment options for adults and children; all in one place! Planning a single expense to have those dream vacations, you will be able to know the emblematic works of Paris, its distractions, the Eiffel Tower, and also share with Mickey and your favorite characters in a single destination.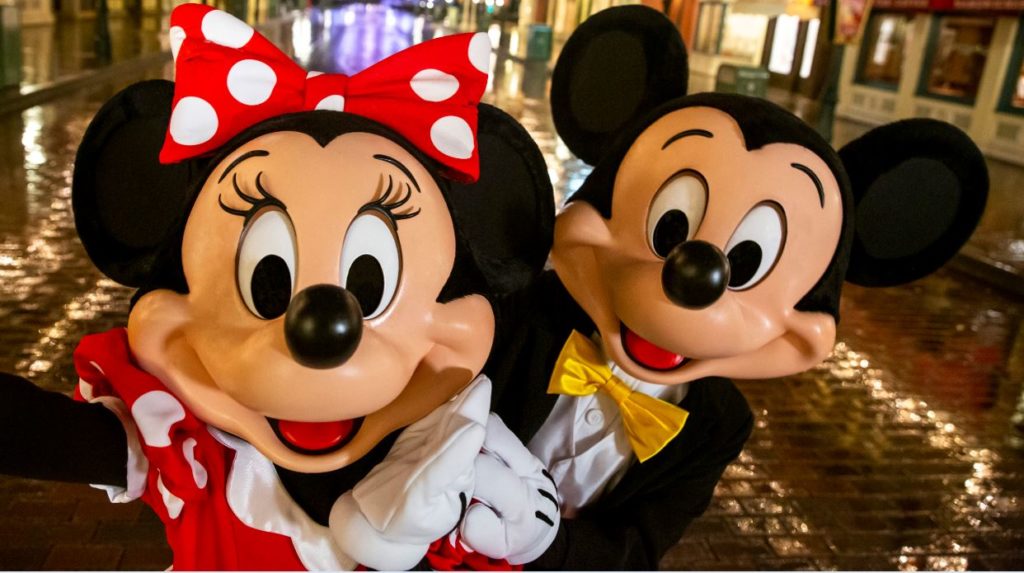 Benefits Of Visiting Disneyland Paris
With all the comments, you should not doubt the advantages of visiting Disneyland Paris. But if you want to know more in detail, here we will mention the most relevant:
You Will Have Fun For Your Whole Family
With varied alternatives and adaptable to any age, within this park, you will always get a fun option that suits your whole family or companions. Large roller coasters for adults, or some smaller ones for children. Walks, tours of theme parks, that is, you will have complete entertainment in one place.
Location
Disneyland is located just 30 minutes from the center of Paris. You will not waste much time commuting to the park and have fun during the day. And at the end of the afternoon, return to Paris to visit the Eiffel Tower, restaurants, or some museums. This way, you won't have to worry about moving and staying somewhere else for several days to enjoy Disneyland.
Therefore, you should take into account its close distance, which will save you money while having fun.
You Can Save Money On Your Tickets By Buying Them Directly On The Web
With the offer of early tickets, you can schedule your trip and visit taking advantage of the offers or promotions of Mini, Magic, or SuperMagic tickets according to the date of your visit to the park.
Or, if you prefer, you can buy your Magic Flex ticket. This ticket gives you unlimited access to all amusements throughout the year. The advantage is that you can buy tickets from home and plan your trip without unexpected problems with your budget.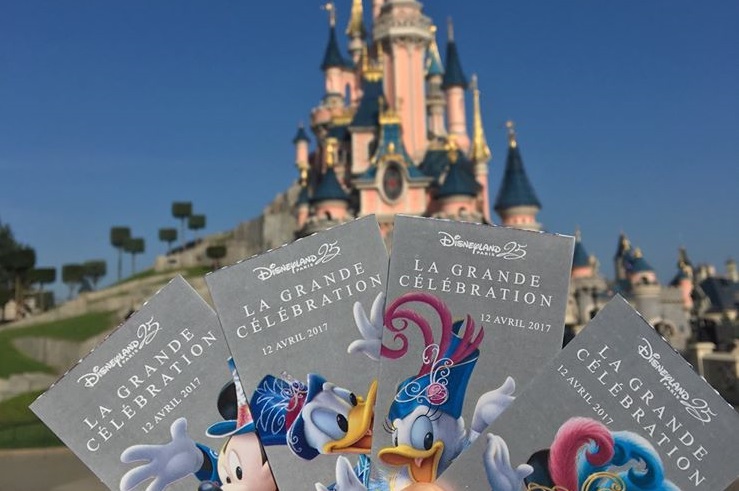 The Park Offers Different Entertainment Each Season
With this, you can enjoy new shows, so you always have a reason to visit Disneyland Paris again.
You Will Find Walt Disney Studios Park
In Walt Disney Studios Park, you will enjoy the entertainment as if you were in the Hollywood Studios version of Orlando; but with certain different details. 
With the special effects parks of the movie Armageddon; the twilight zone lift of Twilight Tower of Terror; and much more, you will feel inside the best Hollywood cinema and enjoy its special effects without problems.
You Have Several Easy And Comfortable Alternatives To Get From The Center Of Paris To Disneyland Paris
From buses, the purchase of tickets that include transportation to the facilities, using your car, or if you want to transport you by train, you will always get simple options to reach all of its facilities. You even have buses known as shuttle buses within your reach, which communicate directly with Paris airports.
Climate Of Paris
With the climate of Paris, the park always adapts to weather conditions. During winter, it offers complete and varied entertainment completely closed; so, you always have the fun you need during your visit. If you make your trip and visit during summer, you will undoubtedly have many more fun alternatives in its parks. So, you can adjust your vacation trip to the season you prefer without a doubt that you will have fun without limits.
Hotels
If you wish, you can stay at any of the seven hotels that you will have available within the Disneyland resort Paris park. And the best, they are emblematic hotels, so you will enjoy a unique and varied stay in each of its facilities, with themes that adapt to all your tastes.
Is Disneyland Worth It? – Summary
In Disneyland, you can cover the tastes and needs of all your family members. If you want to have fun in the roller coasters, participate in fun games and meet Mickey in person; you will have everything at your fingertips. With all the fun and entertainment you need. Also, you can combine fun with romantic dinners and visits to the monuments of Paris. So that you will never get bored during your visit.
With this, you should have no doubt about visiting Paris. During your trip, you can experience everything entertaining have fun in this city. Also, with the new options and improvements in the amusement park, you will surely not be disappointed. Furthermore, you will get a good dose of fun to feel like a child living the best adventures. Your favorite characters and much more will always wait for you. Are you still wondering if Disneyland is worth it?
Do you think that Disneyland Is Worth Visiting? Leave your comments below to share your opinion.
Also Read: