What is Amboise Known For?
Even though the town of Amboise is best known for the Chateau d'Amboise, it is also worth exploring. It is a stunning small town spanning along the edge of the Loire River and overshadowed by the beautiful chateau seating atop the town. From the chateau, visitors can get some amazing views over Amboise and the popular river. Amboise is known for lots of structures, monuments, and places that will catch your attention.
The major streets and sights are not far from Michel Debre Square and chateau. St Florentin is among the first buildings you will see when you arrive. This sanctuary was built in the 1400s. Before this, residents of the town went to the Collegiate church in the town's chateau grounds. However, King Louis XI lived in the chateau in the 1470s.
>>Also Read: Is Amboise Worth Visiting?
Here are Some of the Things Amboise is Famous For
The Town's History 
 Amboise is known for its interesting history. The town has seen many events, from being the base of kings and hosting significant personalities to being the hub of religious upheaval. It has been used as a destination of celebration and a place of incarceration for offenders. It is quite interesting to realize how much Amboise has witnessed over the centuries.
The town was also a fortress, and that is why you will find underground passageways that offer a distinct look back into history. To gain access to these underground paths, organized special tours do a great job of ensuring that visitors maximize that time there.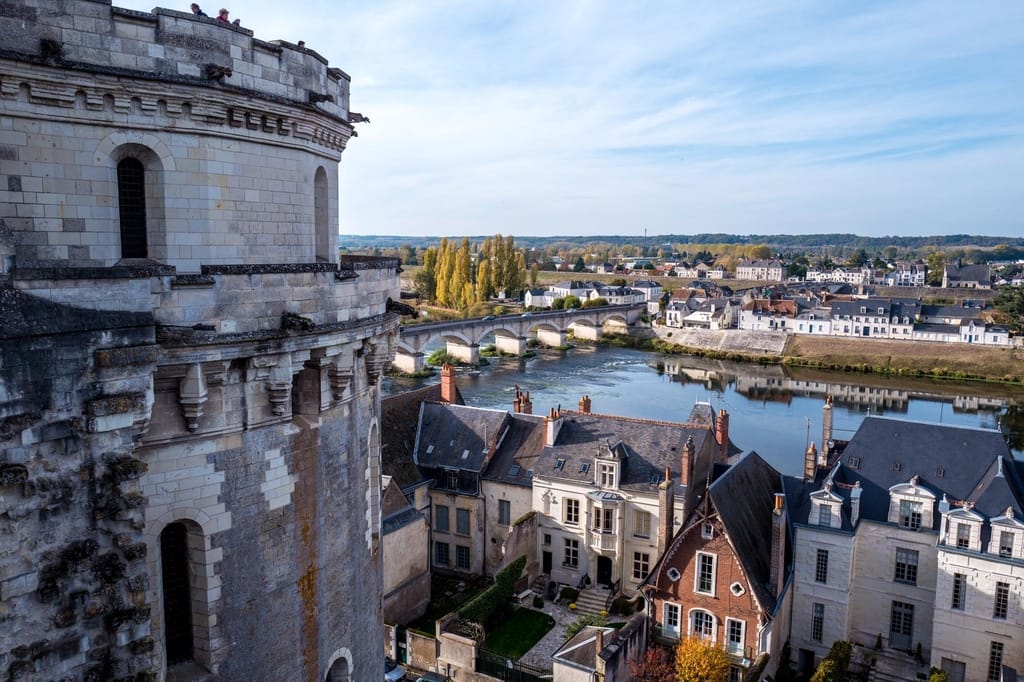 >>Also Read: Is Loire Valley Worth Visiting?
Château Gaillard
Château Gaillard is special for several reasons. It is the most interesting Loire château that is accessible to visitors in years. Gaillard is known to be the earliest form of the Italian Renaissance in France. Commencing in 1496, the fine living that Charles VIII loved inspired the chateau in his Italian campaign. Dom Pacello (1453-1534), the master gardener, laid out the harmonious Renaissance-esque gardens. He was an Italian Benedictine monk who is said to have brought the first orange trees to France.
Charles VIII, in 1494, led a French invasion army into Italy. Unfortunately, the expedition failed, but while the French monarch discovered the Renaissance while there, including the fineness and elegance that he attempted to remake at the Château Gaillard. The chateau was his pleasure palace and private residence. King Charles, along with Dom Pacello and 21 other Italian master artisans, arrived in France. Around 90 types of grape grown in the petit vineyard. The site of France's first royal Orangerie is the Gaillard, and today is home to 60 different types of orange trees.
The elegant chateau, its royal status suggested by the cornices' 4 equal embellished features, is adorned with 1500s modern stained-glass medallions and furniture. You will also find antique bottles, a 1600s troglodyte kitchen, a vaulted 1200s kitchen, and a 4m-wide spiral staircase.
Château Royal d'Amboise 
Sitting above a craggy escarpment atop the town, the town's castle was the choicest retreat for all of the country's Bourbon and Valois kings. Just some of the château's initial structures still stand, but visitors will still be able to visit the adorned Logis (Lodge)- Gothic aside for a wing's top half, that is Renaissance- and the boldly expressive Gothic Chapelle St-Hubert (1493), where the legendary Leonardo da Vinci's assumed remains have been laid to rest since 1863. The ramparts offer incredible views of Amboise and the Loire River.
Born and bred here, Charles VIII (r 1483-98) renovated sections in the radical new Renaissance fashion. An unsuccessful attempt was made in 1560 by Huguenots to get the reins of power from the radical Catholic Guise faction was viciously suppressed, with 1200 summary rebel dead bodies hung on hooks from the front of the chateau. Abd el-Kader, the vanquished Algerian anti-colonial leader, was imprisoned here with a massive entourage from 1848 to 1852.
When you reached there today, brochures are available in more than 15 languages, while audioguides are available in more than 10 languages. Available in English and French, an audioguide is set for children. Those of them aged between 10 and 15 can enjoy the engaging tablet-computer circuit, set in the year 1518. In addition, the chateau hosts many cultural events like concerts regularly.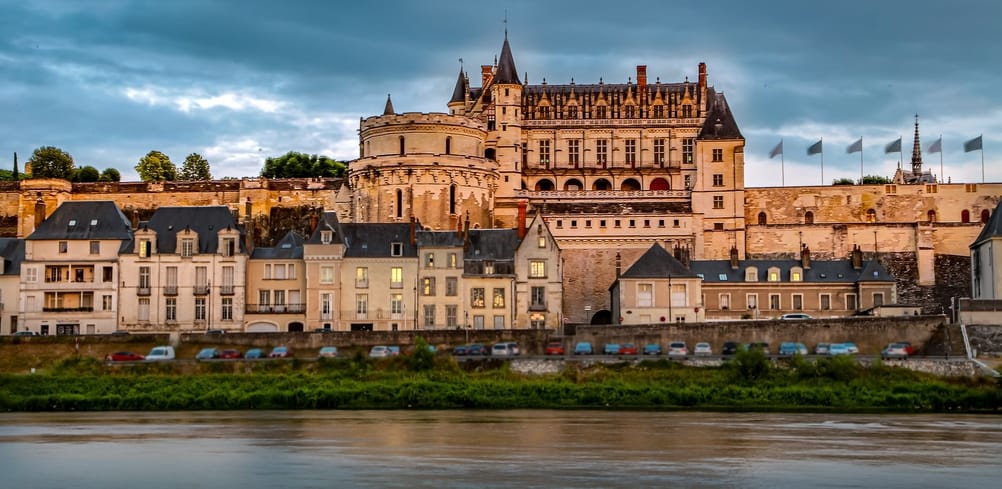 Château du Clos Lucé
This monument was the last home of da Vinci. The luminary artist lived here for the last three years of his life with very few students. Today, Château du Clos Lucé serves as a museum that is devoted to his life and work. Situated just outside Amboise's borders, Clos Lucé houses a lot of da Vinci's uncompleted work and finished pieces and drawings of inventions and ideas he was yet to get to.
The Amboise family (whom the town was named after) initially built the Château du Clos Lucé. It became a summer home for the French kings later, and that is how it became Leonardo's last home. King Francis, I respected Leonardo and requested that the artist be the 'Premier Painter and Engineer and Architect of the King'. Leonardo accepted this offer.
Château du Clos Lucé does not merely pay tribute to the popular artist. You will find rooms devoted to other eras and persons who also lived on the property like Queen Anne of Brittany.
Amboise Sunday Market 
Among locals and visitors, the Amboise Sunday Market is a favorite. The market has vendors selling a wide range of items, from furniture to food to clothing. A lot of people dedicate a day to explore the market and finish things with a picnic by the river. You can also tour one of the many chateaux scattered across Amboise.
Given the market's fame in the region, it is vital to reach there early to beat the crowds if you plan to visit. Whether you want souvenirs or just want to shop for fresh produce, the Amboise Sunday Market have you covered. You can get freshly grown fruits, vegetables, and even meat according to your taste. The market is held in the Place du Marche, just beside the Loire. It is massive and busy but totally worth exploring.
Chapel of Saint-Hubert 
While the Chapel of Saint-Hubert is petit in size, those not diminish its relevance. This is the resting place of Leonardo da Vinci. This monument is situated on the Amboise Chateau property; therefore, there will be no need to pay additional costs when you visit.
It is quite an interesting story as to how da Vinci's remains reached here. His remains had been excavated in another chapel, over 300 years after his demise, and are now placed in the Chapel of Saint-Hubert.
>>Also Read: How to Get From Paris to Amboise
Pagode de Chanteloup 
Pagode de Chanteloup is another place Amboise is known for. 3 km south of the town, this 7-story monument was built between 1775 and 1778, when mixing Chinese motifs and classical French architecture was all the rage. Climb to the top for impeccable views of the town. May to September see picnic baskets available, and visitors can rent rowboats too. The children can also play the 1700s outdoor games.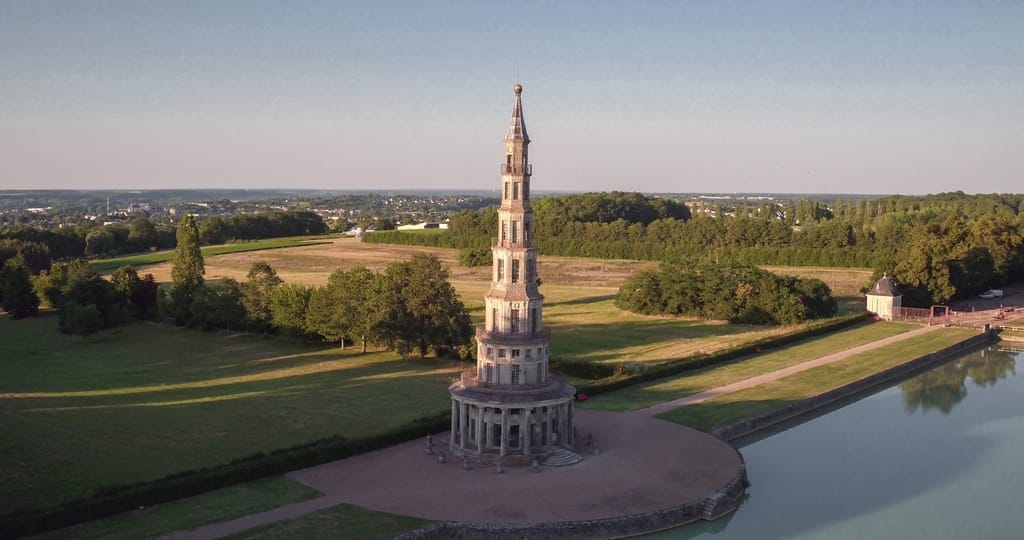 L'Écluse 
On L'Ammase River's bank close to a river lock (écluse), L'Écluse has garnered enthusiasm and positive reviews from the time it was established in 2017. The very streamlined menu is composed of 3 starters, 3 mains, and 3 desserts, exquisitely made with fresh seasonal items from 12 Loire-area producers.
Le Patio
Le Patio is a modern French restaurant in Amboise. It has friendly staff and serves innovative, brilliantly presented French cuisine that has fantastic reviews from visitors. Their specialties include slow-cooked lamb shank and cromesquis d'esargots (crunchy fried balls of Burgundy snails). In addition, they have a glass-roofed courtyard, an incredible wine list, and a Facebook page. Le Patio is located at 14 rue Nationale.
Bigot 
Bigot is one of the best pastries in Amboise. Established by Madame Bigot's grandfather in1913, this chocolaterie and patisserie are popular for its puffy pastry laden with rum and custard cream; chocolates, tarte Tatin, light meals (quiches, omelets, meal-size salads), and homemade ice cream. It is great for a savory or sweet break. Bigot is located at cnr rue National and Place du Chateau, Amboise, France.
>>Also Read: Best French Pastries You Must Try
What is Amboise Famous For? – Summary
As you will see, Amboise has a strong Renaissance charm despite its gripping history (the town and the chateau were nearly destroyed in the French Revolution). It has a fairytale-like character that even children will find attractive. Amboise is known for many things, including being the destination with the world's highest concentration of chateaus. You will be amazed at the range of things to do and see in this gem along the Loire River.
>>Also Read: Things To Do In Loire Valley