One of the safest, most beautiful and popular areas in Paris is the 18th arrondissement where you can find Montmartre. The area is famous for its hill, which was at the heart of the Communard unrest of 1871. But Montmartre is probably best known as the hub of thriving artist community of the time around 1907 to 1914. The area is also home to a flourishing ethnic community not far from a red-light district near Pigalle, along Boulevard de Clichy.
Many visitors often make the mistake of avoiding Montmartre because they erroneously associate it with the red district. While it is true that there are many sex shops, occasional drunk stag parties, and irregular sleazy drunks, Montmartre is not the red light district which is nearby and called 'Pigalle'. Montmartre is just the hill.
Montmartre is generally safe. It is incredibly touristy in the day, and at night visitors should not have any problems. Despite the general safety of the area, you should not stay unnecessarily long on the boulevard. This is because it is very touristy and lively, and this attracts some pickpockets. But taking basic precautions will help you stay safe immensely throughout your stay in Montmartre.
>>Also Read: Montmartre Neighborhood Guide in Paris
Here is What you Should Know About Safety in Montmartre:
Common Scams
Montmartre is a touristy area. So it is hardly surprising that there are few common scams targeting travelers. At Funiculaire De Montmartre, just along the lower steps that lead to the church, groups of young men gather and reach towards passersby with a small rope to loop it around the pedestrians' fingers. When people try to ward them off, they usually claim that it is for the church. Then they will ask for money for the bracelet they made for them, offering it at a 'discounted' price, around 20 euros.
That is not the only place in Montmartre where people are targeted when passing by. At the touristy areas close to Sacre Coeur, some young men will walk up to people to talk them into buying items like a trinket or a wristband. Some tourists have reported to authorities that such men have become a little aggressive. When you are in such a situation, do not look them much less engage. They will not bother to pester you if you do not give them an audience.
In addition, double-check your change when you buy items at the market or any other place. Before leaving a store, ensure that what you paid for is what you are about to take out. And while you will most likely not experience this, it is possible to be scammed like that. Remaining vigilant is how to stay safe the most.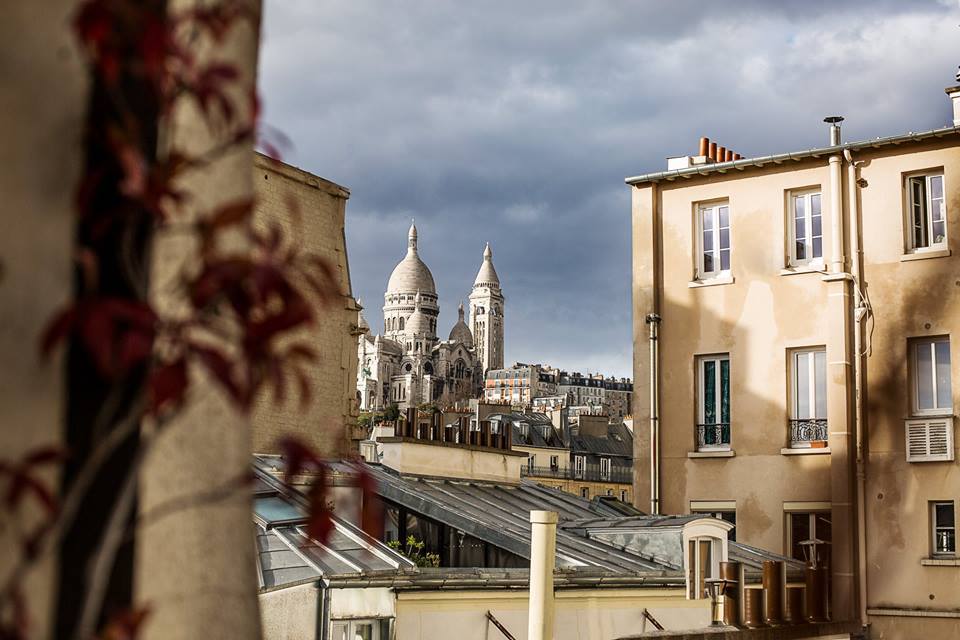 >>Also Read: Is Paris Safe?
Solo Female Travelers Safety
As a solo female traveler- Montmartre, like any other popular street in the world- is only safe to an extent. Ladies tend to be targeted, especially at night, when they are outdoor alone. That is not fair, and it should not be that way. Ensure that as an unaccompanied traveler, you make it back to your hotel before it is too late. Then avoid scarcely occupied streets even during the day.
>>Also Read: Paris Safety Tips: Advice and Warnings for Tourists
Muggings
The chances of being mugged in Montmartre is low. Compared with other neighborhoods in Paris, the 18th arrondissement fares brilliantly. Les Halles, Cournonnes, Porte de St Ouen, Place des Fetes, Porte de Clichy, Stalingrad, Gare du Nord, Porte de la Villette, Porte de Clignancourt, Pigalle, and Auber Villiers-Quatre Chemins are safe but can be dangerous. Not that they are no-go zones, but every visitor should be more vigilant by not going there alone, especially women during late hours.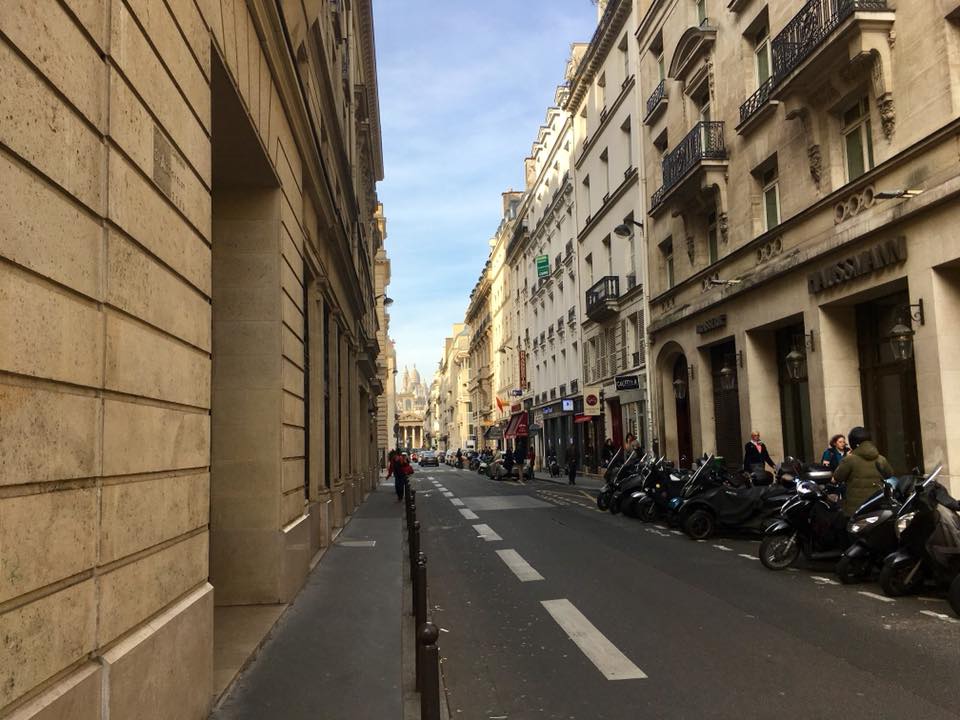 Pickpockets
With the kind of inviting reputation that Montmartre has, pickpockets and crooks try to make something out of it too. Crowded areas witness more pickpockets than any other place in the neighborhood. When you go to the market, do not put your wallet in your bag pocket. Keep your possessions close to you even when in public transport. Also, ensure that your bag is a strong one. There have been reported cases of damaged bags because thieves try to gain access to them.
When a random stranger walks up to you for direction or a chat, ensure that your items are not within reach. They could be a pickpocket whose partner might attempt to get into your bag or pocket when you are distracted while talking. This happens at alfresco cafes when tourists display their items on the table and are busy dining.
Carjackers
If you will renting a car and lodging in Montmartre on your Paris visit, the area is safe for automobiles. This is not to say that you should be less careful about your car. Carjackers can operate any time of the day, even when you least expect. Keep valuables out of the car, and if you must put them in, do not expose them. Exposed valuables can be motivation for thieves to break into the car. And ensure that the doors are locked at all times.
Safe Things to Do in Montmartre 
A great way to enjoy the area is to explore any street corner. Do not aim to find things to do, rather it should be a bonus to the amazing ambiance of the neighborhood.
>>Also Read: Best Things To Do In Paris
Take a Cooking Class
Practical French cooking classes in a great environment with a seasoned French chef in Montmartre could be your biggest Paris take away. It is a 4-hour rewarding meeting that includes wine and cheese tasting and a market visit. The class is located at 21 rue Custine, at the neighborhood center just 5 minutes from Sacre-Coeur.
Visit Réseau Môm'artre
This is an arts center made for children. It features workshops for both kids and adults and is hosted by artists in the area. Réseau Môm'artre is located at 44 rue Joseph de Maistre.
Take a Free Walking Tour
A free walking tour gives you a chance to see the neighborhood differently. In fact, strolling across the streets is one of the best ways to hear a city's heartbeat. That is why a free and organized walking tour will link all the best parts of Montmartre.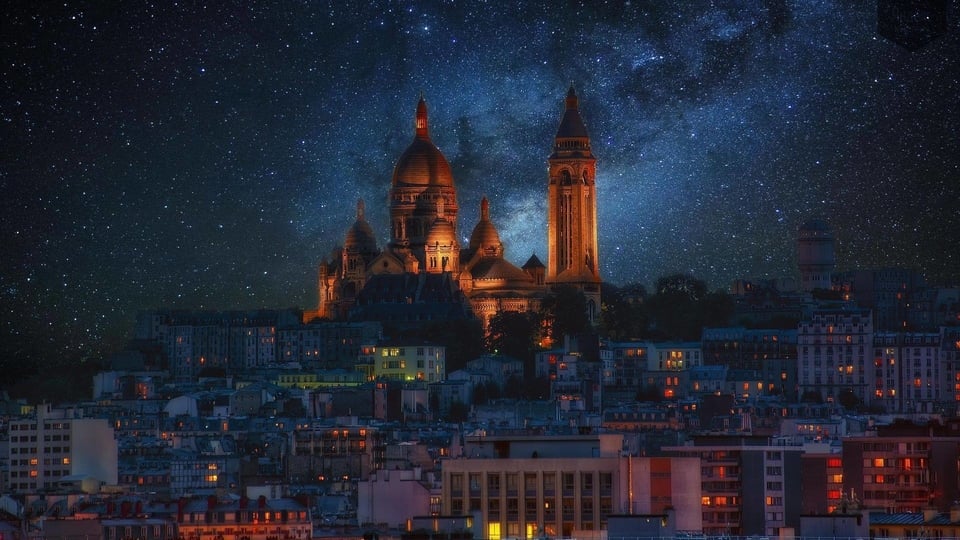 >>Also Read: Best Tours To Take in Paris
Things to Buy
Marché aux Puces de St-Ouen
Popularly known as the biggest flea market in entire Europe, this expansive bazaar has been standing since 1885, and it consists of both temporary and permanent stalls. The stalls (over 2000) are arranged in twisting, sometimes disorganized, arcades, over 16 km of walkways, and more than 10 uniquely-themed submarkets. From collectible kitsch and brig-a-brac to fine antiques- a lot can be found here. Retro fashion is also common.
Tourists often come here to shop, making it harder to get a good bargain- but it is usually worth checking. Competitive and convenient shipping is available at the market to send your cherished finds to any part of the world.
Spree
This is a chic boutique with clothes from international and French designers. It is a massive space that hosts artist exhibitions, paintings and photos, and vintage design pieces like F Kramer, Tapiovara, Prouve, W Van Dermeeren.
Get to Montmartre 
A lot of the hotels in the 18th district are within walking distance of Gare du Nord. That means visitors arriving from Belgium, Britain, or the Netherlands can consider walking or taking a taxi if they arrive late.
By Metro
From other parts of the French capital, the most reliable option is to arrive by Métro. The area is mainly serviced by the Métro 4 and 12 lines from the city center, or the 2 from the west and east.
Is Montmartre Safe? – Summary
Montmartre has lots of trendy restaurants, cafes, and pubs around, and the nightlife is terrific. Everything is buzzing here! The neighborhood is a safe place to stay and visit, and as long as you are careful, there is hardly anything to worry about. Moreover, the police force is incredibly effective in protecting people and properties, but thieves and pickpockets are the biggest threats.
>>Also Read: Best Hostels in Montmartre, Paris