Best Things To Do In France
France is a beautiful country that has the ability of attracting tourists from all over the world. It is popular for its amazing cuisine, vibrant landscapes, beautiful beaches, and many things that will make you fall in love with it many times over. Whether in the summer, spring, or winter, there are just a host of interesting things to do in the country.
There are so many things to do in France. Museums, galleries, tourist attractions, festivals, sporting events, wine tasting, cooking classes, outdoor activities; it's virtually impossible to say you've "seen France" in only one trip. Which is fine! There is plenty of France to go around, and it's not going anywhere anytime soon. But unless you have about a year of vacation time, you're going to need to narrow down your choices.
It is said that summers in France inspire poetry while spring inspires romance. And if you are looking to have a memorable time with locals while exploring the country, visiting in the winter affords you that. The tourist season is usually over by then.
Here Are A Few Interesting Things You Can Do in France:
Appreciate the Impeccable Beauty of Paris 
The French capital may have a reputation as being the city of love. But it is also a great place for families. From history to art, to popular landmarks, to museums, to fascinating stadia, to incredible culinary, there is definitely something for everyone who visits Paris. If you are a lover of nature, ensure you walk through the Luxembourg Gardens and take your children for a spin on the old fashioned carousel in Tuileries Gardens. 
A cruise on the Seine also offers a distinct view on the popular landmarks of Paris and a chance to rest tired legs after a busy day of walking. Take on the Eiffel Tower too as you ascend its peak and see the city from a vantage point. After descending, you might want a refreshing time on a wine tour as you embark on tasting some of the city's drink.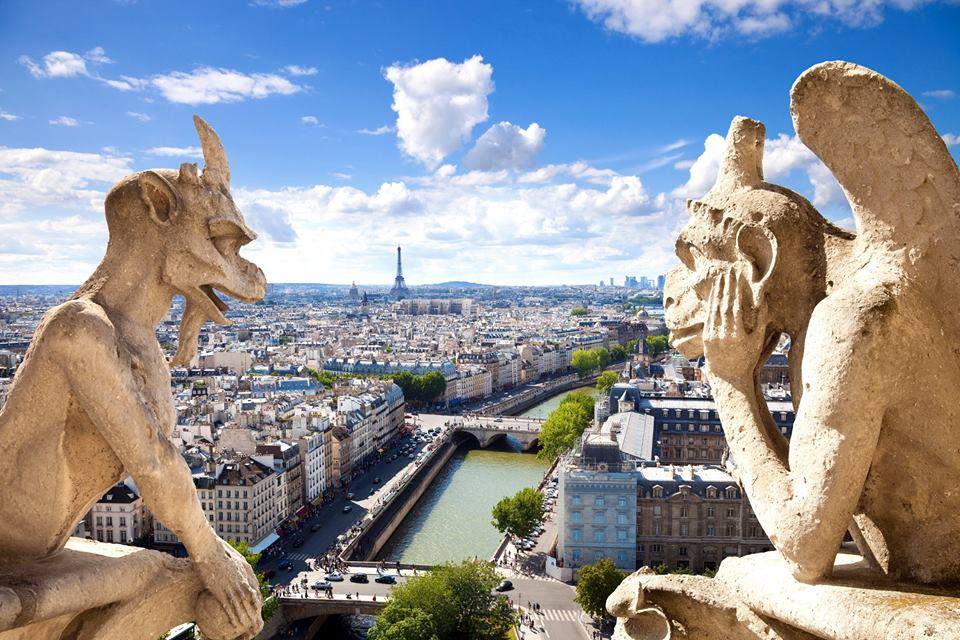 Paris is filled with wine bars where you can visit and take a glass at any time of the day. 
To have a good grasp of wines of France, visit the Les Caves du Louvre, which is two minutes from the Louvre. France is an excellent destination for a wine tour as it has a gaping variety of wineries' finest. As you tour, you will not merely taste the goodness of these excellent wines, you will be taught about how each region's viniculture has shaped the area. 
Some Things To Do In Paris
For lovers of cycling, there are lots of interesting things to do in Paris as well. Among lots of things to do in the City of Lights, biking ranks high. And of all the cities in the world, taking the bike routes around the beautiful Paris is just the perfect vacation getaway you need. 
Environmentally friendly, vibrant, and incredibly convenient to navigate congested streets, biking in Paris is now the preferred means of transport. This is a sentiment that both locals and tourists share.
For a fun ride, a 5.1km bike route, place de la République to Parc des Buttes-Chaumont offers excitement. Though shorter than Parc de Bercy to Noisiel, the Place de la République to Parc des Buttes-Chaumont can be interesting and intense. In the case that you are up to the challenge, get on your gear at Place de la République and head east in the direction of Parmentier metro station. There, turn left along rue Oberkampf and rue de Ménilmontant and commence the ascent towards Télégraphe metro station.
When it is time for a cool off, you will see bars around to select. As soon you reach the 485-foot peak, you have some stunning views of Paris to adore as you move towards the Parc des Buttes-Chaumont, the perfect spot to pass out on a blanket and take great mirth from reaching the mountaintop. 
See the Dordogne Castles, Caves, and Adventure Parks
Located in the center of the country, Dordogne is another lovely family destination that offers lots of interesting stuff as the town has a huge variety of things to do and see. It has some of the oldest cave paintings in Europe, scintillating medieval castles perched over the Dordogne River. You can also visit adventure parks that amaze kids of all ages, among others.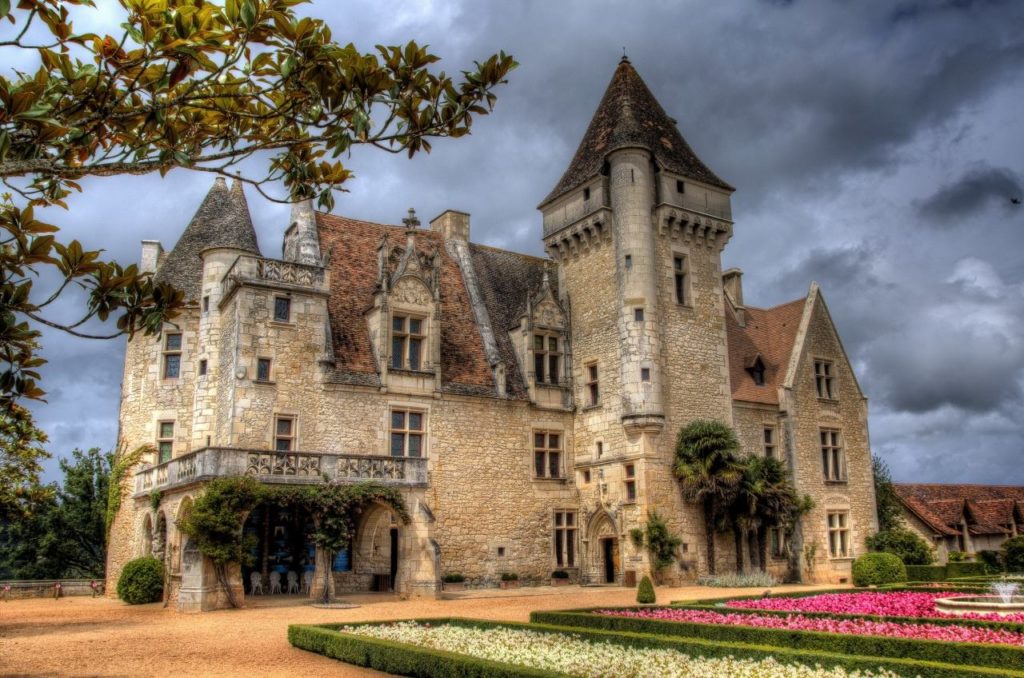 See the Strasbourg Cathedral
Strasbourg is the blend of French and German goodness. Located in the Northeast of the country, the city has a deep German influence throughout its long history. Espousing progressive values, it is rightly revered as Europe's beating heart, as the city is a vital continental city, having assumed the seat of key institutions like the European Parliament. And as you will see, Strasbourg promotes peace, democracy, and reconciliation. From heavily themed collections to unique exhibitions to poignant artworks, there is always more that Strasbourg has to offer with its museums. 
The Strasbourg Cathedral is striking and beautiful. It used to be the tallest building in the world for about 227 years until 1874. This gorgeous Cathedral still holds on to the honor of being the highest building to have been built entirely during the medieval period that is still standing today. Regarded by many to be one of the most eye-catching Gothic European cathedrals, Strasbourg cathedral ranks sixth as the tallest church in the world.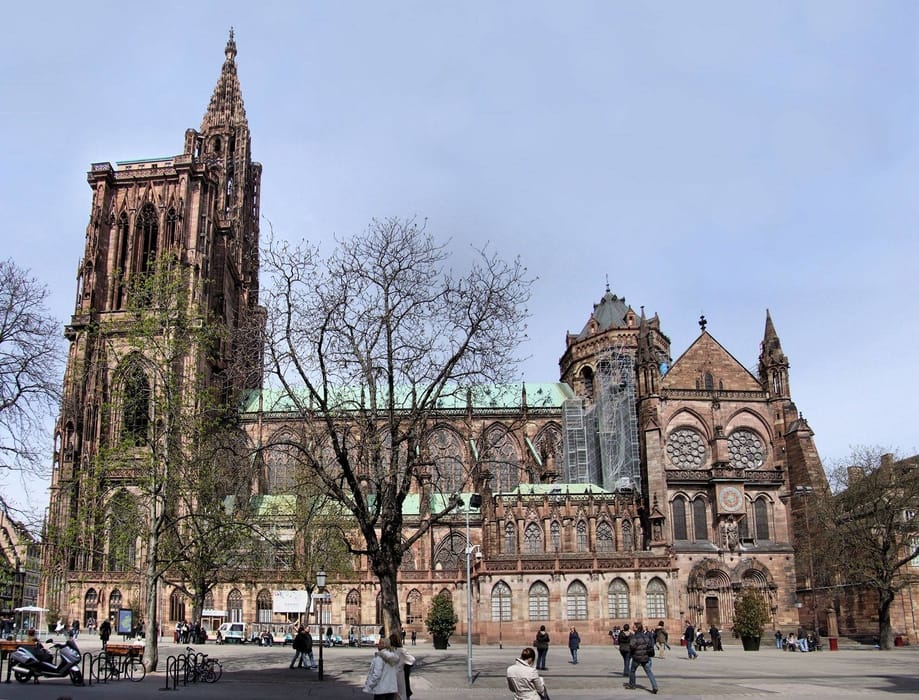 The Cathedral is a masterpiece of Romanesque and Gothic architecture and a beautiful interior, with stained glass windows that have remained since the 12th and the 14th centuries. This splendid Cathedral built out of red Vosges sandstone took many centuries to complete and showcases a decent range of architectural styles from the 12th-century Romanesque to 15th- century lathe Gothic. 
>>Must-See Cathedrals In France
Have a Snowy Mountain Adventure at Les Arcs
The French Alps constitute a stunning destination for families to ski together and enjoy gorgeous mountains everywhere, including the imposing Mont Blanc. You will also cherish the time you'll spend at Les Arcs ski resort in Bourg-Saint-Maurice, Savoie. Try to take a swim in the pool at Mille 8 in Arc 1880's Auaffun; a water park featuring waterslides, fun fountains for kids, and cracking views of the mountains beyond. You can warm up in mountainside restaurants with traditional cheese fondue. To close the day, gather around bonfires for toasting marshmallows.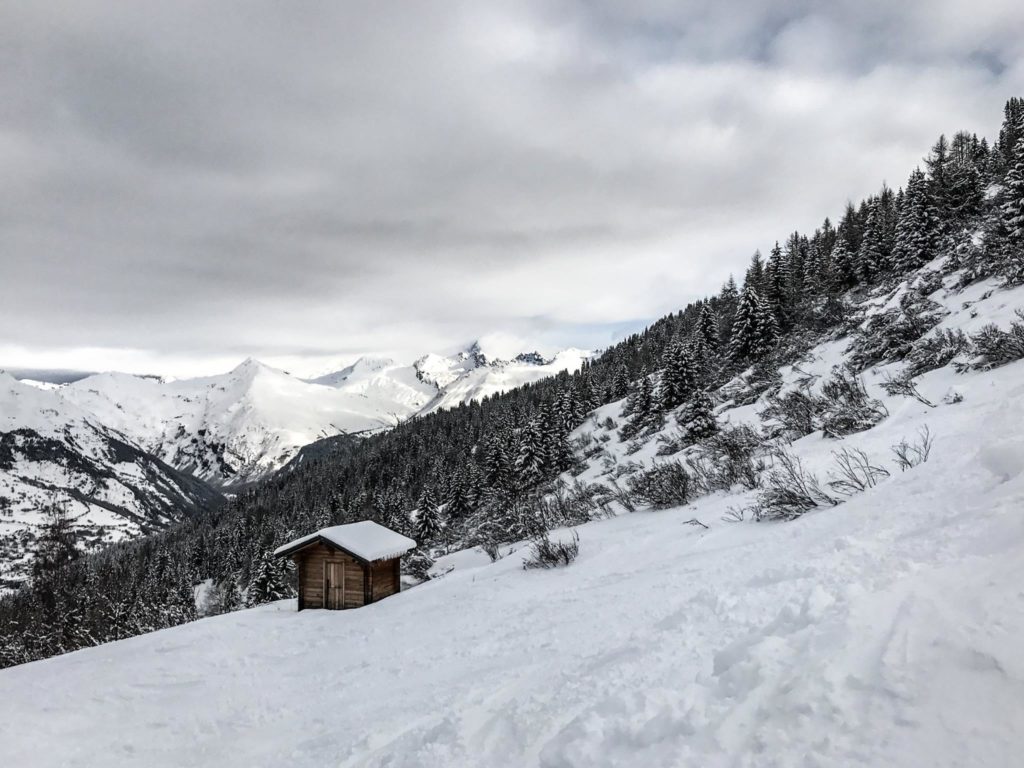 See the Majestic Olympic and Medieval History in Albertville
Also located in the Savoie area of the country, Albertville is popular for hosting the 1992 Winter Olympics; however, the city's history goes as far back as the 14-century medieval Europe. Inhabitants of both the Olympics and the age of castles remain in a pastoral setting that is surrounded by mountains.
The Olympic stadium's site is now an open-air park where people indulge in outdoor activities to while away time. A winter Olympics museum in the center of Albertville has costumes, medal stands, and other collectibles from the sporting event. 
As you will see, there are cobbled streets and narrow alleyways that were traveled many years ago, and they remain today. With this, visitors are given a glimpse of what a medieval city looks like. The Maison Rouge, a 14th-Century crick building, has a historical museum, which is the highlight of the city.
Witness History at the UN World Heritage Site City
The exciting city of Bordeaux should be on your list of French areas to visit. Since its inception, it has been a dynamic cosmopolitan center that appeals to tourists and locals alike. Located in the Southwest of the country, the city is dubbed 'port of the moon' for its romantic position on a crescent-shaped bend of the Garonne River. In this awesome view that facilitated the flourishing of trade, Bordeaux has a wealthy cultural heritage that dates far back to antiquity. 
Recognizing its affluent cultural heritage in 1998, UNESCO declared Bordeaux a World Heritage Site. It will be pleasing to know that more than 350 buildings are classified as historical monuments in the city. You can take a historic self-guided walking tour, as the whole city center is a designated UN World Heritage Site. On course, you will pass many carousels and big open squares for playtime.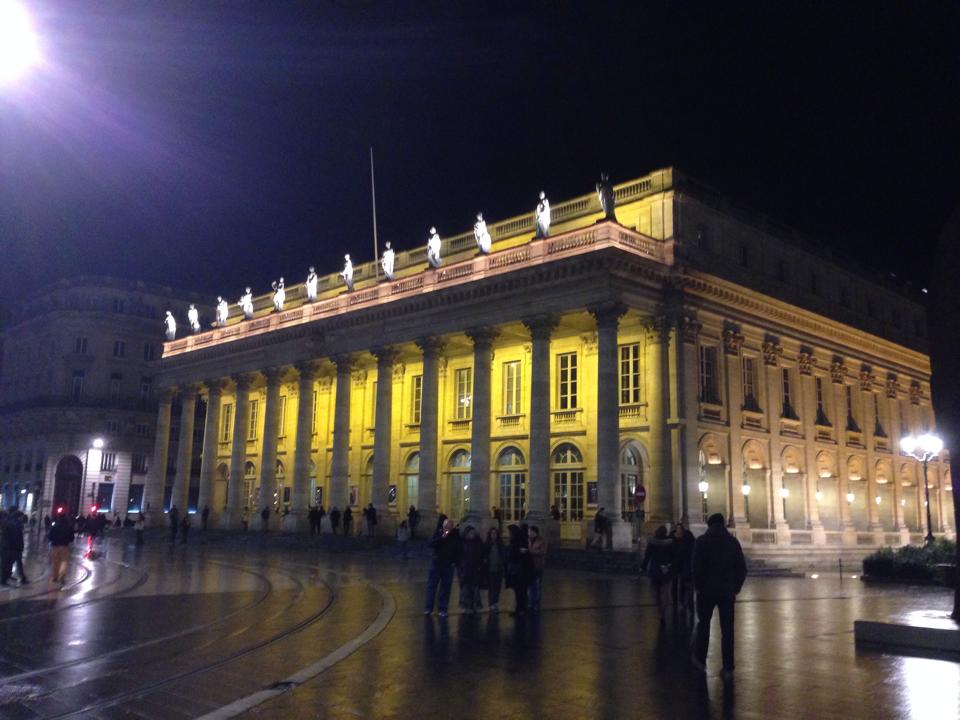 Add a visit to the Cartons Market to your itinerary as well for some toothsome fresh French delicacy. Do not forget to splash around in the water in front of the Place de la Bourse (or Royal Square). Just about 300 miles southwest of Paris, Bordeaux is the perfect holiday destination for relaxation and a pleasing sizeable bite of France.
See the Immaculate Provencal charm in Luberon 
Even though River Luberon encircles the town to fountains and watermills, water seems to be everywhere in isle-sur-la-Sorgue. This gorgeous townhouse the breathtaking antique toy and doll museum that will amuse children.
Also, in Luberon, Gordes is a picturesque town cut into the side of a mountain with a beautiful view of the lush valleys of Provence below. There are shops that sell decorative ceramics, packets of herbes de Provence, and other French items at reasonable prices. These will be particularly good as souvenirs. 
Look at the water mirror in Place de la Bourse (Mirror D'eau) 
The mirror d'eau is one of the city's tourist attractions and a perfect place to cool off after a day of exploring the gorgeous streets of the city. La Place de la Bourse is well known for its Water Mirror that is worth spending a few hours to adore.
It is the largest reflecting pool in the world and a UNESCO World Heritage Site. Only 2cm deep, the mirror creates a fantastic mirror effect that reflects Place de Bourse and other beautiful structures around it. The water is designed to have 3 sequences- fog, mirror, and pool, therefore if you spend about 20 minutes there, it is possible you see it shift from a scintillating mirror to misty fog and so on. It is free to see the water mirror.
Visit the impressive Parc de la Colline du Château (Castle Hill Park) at Nice
High above the Nice coastline, where the Castle Hill Park rests today, was the first place to be inhabited the Greeks about two thousand years ago. It used to be seen as unconquerable until it was destroyed by King Louis XIV in 1706. It is has designed into a modern park today, and this charmingly simple site is a place you should visit for its shady trees, a pleasant oasis of greenery, and rushing waterfalls.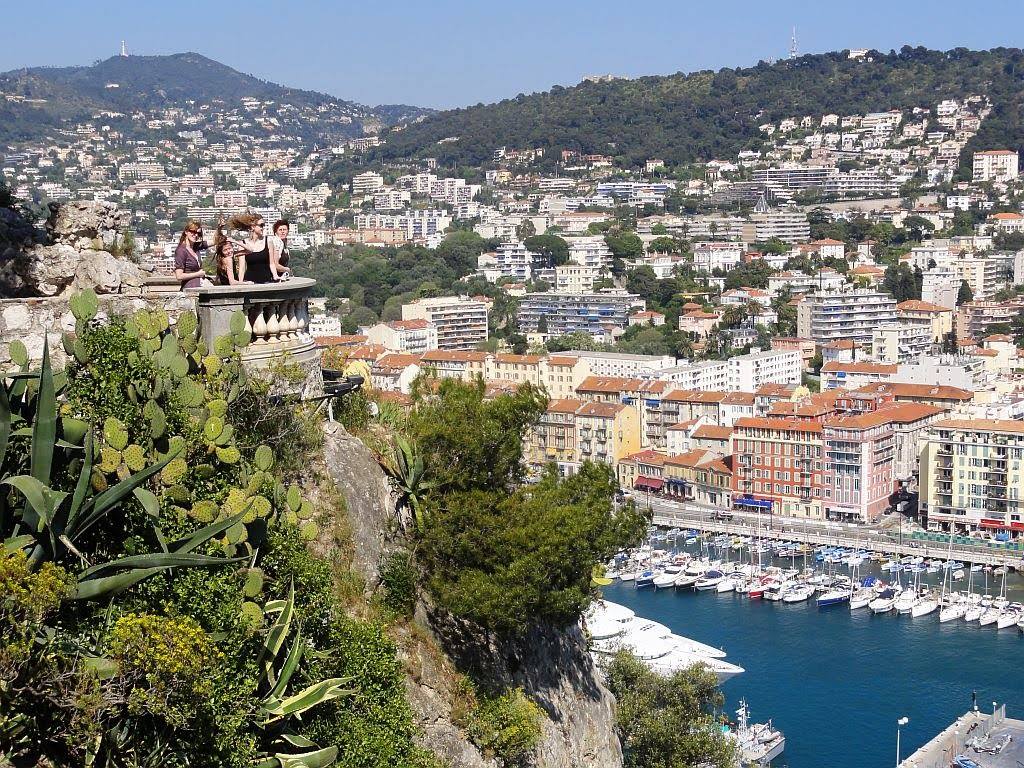 Visitors can enjoy a leisurely stroll and take in the wonderful park views at the Castle Hill. And while having a great time at the park, you can always visit some great restaurants around where you can grab some bite. Other places worth checking out are boutiques and the ruins of two old churches. The Castle Hill Park is lit up with special lighting effects every night. Tourists and other visitors can arrive at the park by foot from the Old Town of Nice; or take an Art-Deco lift or escalator from Place Garibaldi.
Things To Do In Major Cities in France
Best Things To Do In France – Summary
Whether you are traveling alone or in-group, France will amaze you; there are lots of exciting things to do and places to see. The cool thing is, Paris does not enjoy the monopoly of fun in the country. Lyon, Avignon, Nice, Monaco amongst others are great too for absolute relaxation and comfort