What is Toulouse Famous For
Everything famous about Toulouse is worth visiting the city for regardless of when you come. Among several other things, the city is the capital of the southwestern area in France. Its cultural relevance and character cannot be pushed aside, it is known to be a spectacle among the cities in the area. Toulouse is situated on the banks of the River Garonne, a strategic location it has benefitted from throughout its history. The Toulouse is famous for quite a lot for visitors to enjoy and also take home.
>>Also Read: Things To Do In Toulouse
Here Are Some Things Toulouse is Known for:
Basilica of Saint Sernin
This monument is also known as the significant church of Toulouse. The Basilica of Saint Sernin is a landmark and has been tagged as one of the grandest churches in the country. Situated close to the city square, this immense place of worship is worth multiple visits. Architectural students would be interested in exploring this particular church.
The architecture is incredible, and the inner décor and art are some things to behold. Visitors usually do not take a tour guide around the city when it is occupied. But when occupied, you can explore the interesting histories and see all the reasons why it attracts thousands of people every year. It is opened from 830 am to 7:00 pm from Mondays to Sundays. It is located at 13 Place Saint Sernin Toulouse.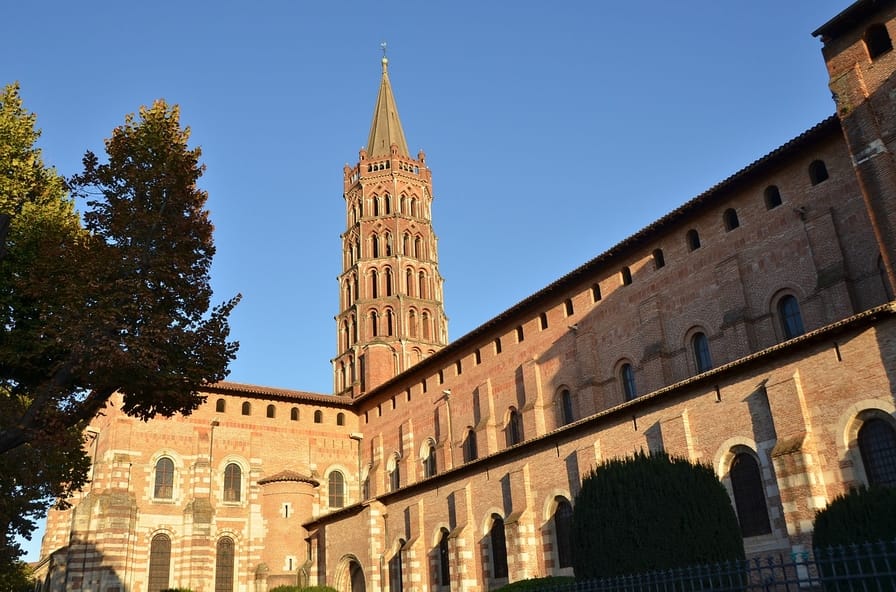 >>Must-See Cathedrals in Paris and France
Musée des Augustins
Toulouse has a thing for the arts, as seen with its many museums and art events. This museum is particularly thrilling if you are an art lover. You will find excellent Gothic, Romanesque, and Renaissance pieces from different eras of history. You will also find modern art from the 1900s to your delight.
Musée des Augustins is situated next to the Augustins Convent, which has a stunning church, a garden, and special architecture. It is one of the places in the city where all, from the location to the inside to the parameter, all well designed well. The museum is opened from 10:00 am to 6:00 pm from Wednesdays to Mondays. Do not miss their fairytale writing course and workshops.
Capitole de Toulouse 
This vibrant city square is a spot to connect to the city because it is where most people meet. The massive courtyard plays hosts to farmers' markets, weddings, and wandering art exhibitions. Capitole de Toulouse is hemmed between restaurants, shops, and cafes. The city hall and opera house are not far from the spot, that is why lots of activities are held here. If you are bored, you can check out the square to people-watch. Capitole de Toulouse is located at Square Charles de Gaulle Toulouse.
Muséum d' Histoire Naturelle de Toulouse
Toulouse's foremost natural museum is the place to be for history buffs. It is home to lots of historical relics and pieces across various eras. This museum is a brilliant place to know more about the relationship between human beings and nature, evolution, and planet Earth. Visitors will learn more about human history and how the race emerged. All there is to know can be found at the Natural History Museum in Toulouse. The interactive exhibits are a joy to participate in. The museum is opened from 10:00 am to 6:00 pm from Tuesdays to Sundays. It is located at 35 Alleys, Guesde Toulouse.
Pont Neuf  
This bridge is among the most popular things about the city. Pont Neuf is known to be the oldest bridge in the city and has been standing since the 1500s. With its amazing views, lots of people usually use it to ride their bikes or take strolls when they want to. The Pont Neuf courses from the Garonne along a 375 m distance, linking several cities and offering diverse activities like driving a paddle boating or an electric boat.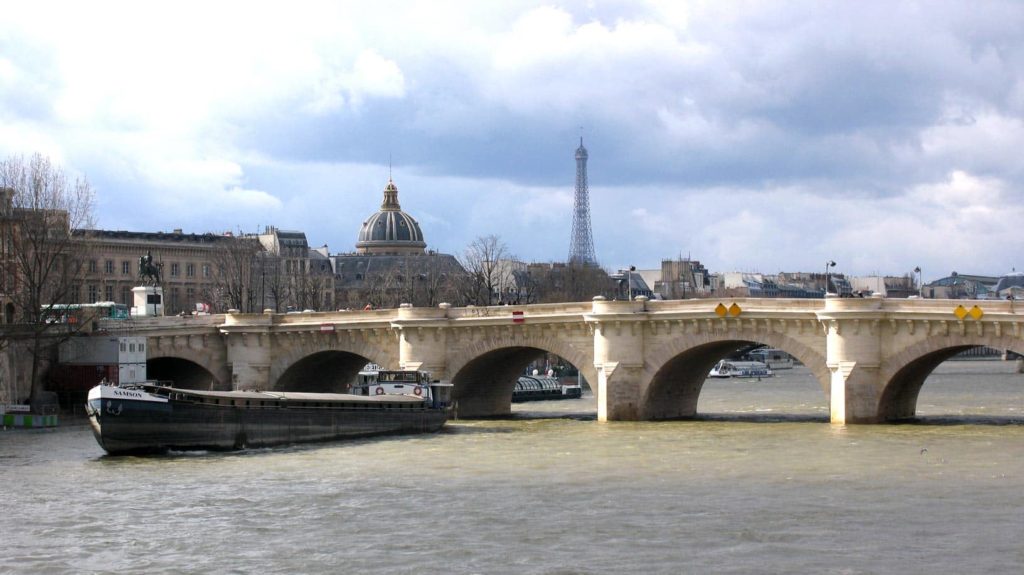 Jardin Japonais  
Also known as the Pleasant Japanese garden, this blissful spot connects visitors to the peace of nature. Visitors can stroll around and savor the fragrance of beautiful flowers. They would also find a bright red moon bridge, tea pavilion, stone garden, and much more in the surrounding. There is also a wide range of wildlife in the trees and the lake for the observant. To recline a little, there are lots of benches and seating areas while you absorb all the wonder around. It is opened between 7:45 am to 9:00 pm on Mondays to Sundays. Jardin Japonais is located at 19 Boulevard Lascrosses Toulouse.
Bemberg Foundation
This place was a private mansion before its convertion to an art gallery. It is located in the Hotel d'Assezat, the 1500s'. The Bemberg Foundation hosts Georges Bemberg's collections. He was an Argentine who lived in France. His collection includes drawings and sketches, sculptures, and paintings.
Visitors will also find old books and furniture. The arts showcased here to display the works of the most popular artists from the impressionist and post-impressionist eras. It is opened from 10:00 am to 12:30 pm then from 1:30 pm to 6:00 pm Tuesdays to Sundays.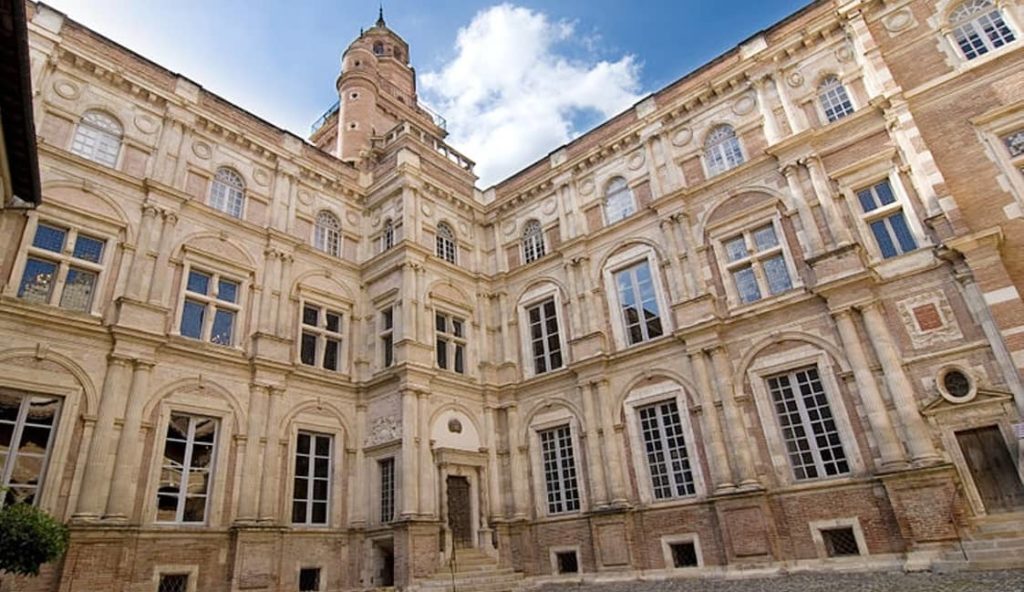 Theatre du Capitole 
For those who are looking for entertainment while on holiday, it is advisable to avoid the regular movie theatre or concert. Try something different and classy like a visit to the Theatre du Capitole. This Theatre hosts lots of opera performances and ballet. It is not a sizeable building but situated in the administration building of the Toulouse city hall. Relish a great evening of top entertainment at the opera house. It is opened from 10:00 am to 1:00 pm then 2:00 pm to 5:45 pm.
Musee Saint Raymond
This is another museum that Toulouse is famous for. It was opened in 1891 and houses brilliant antiques like Roman art. A big ancient cemetery and an early Christian necropolis were discovered in the basement in the course of the digging up of the area. Some of these excavations have crypts and inscriptions on them. Visitors will most likely discover many things from the Chiragan Villa, like bronzes and busts. The Musee Saint Raymond has lots of artifacts and art from ancient times. It is opened from 10:00 am to 6:00 pm from Mondays to Sundays.
Couvent des Jacobins 
The Couvent des Jacobins was built in 1229 and are an adorable peaceful place. This Dominican monastery is a great place to relax in quiet surroundings while taking in the lovely sights of the southern gothic architecture. It has a stunning cloister with a lush green garden in the center.
Lots of people will usually pay the fee, which is a token to the church before they enter the courtyard. If you are looking for a place to introspect, here is the ideal place to do that. There is a church near the Couvent des Jacobins that is worth visiting too. The monastery is located at Parvis des Jacobins Toulouse.
What is Toulouse Famous For – Summary
Toulouse is a popular destination for serial travelers who have chosen France as a top destination. In the south of the country, there are many wonders, but the goodness of Toulouse stands high. That is why you should add the Pink City to your southern France itinerary, and you would be thrilled by the charm it has.