Is Saint-Malo Worth Visiting?
The beautiful Saint-Malo in France is almost thirty minutes by car from Rennes. You can even take a straight train from Rennes to get to Saint-Malo in close to an hour. There are usually buses from the major train station to reach around the town, and fares are very affordable. If you visit by car, you will find several cars parking outside the Old Town bulwark. In the high season, it records the presence of more visitors. Meanwhile, the Old Town area has several things to keep you thoroughly thrilled. So, let me take you through it all.
>>Also Read: Is Brittany Worth Visiting?
Here Are A Few Things That Make St Malo Worth Visiting
Roam Around the Ramparts 
You cannot visit the city and not meander through the ramparts. In the 1100s, construction began, and one can reach them from St Vincent Gate's steps. From the top, the views are stunning, especially during high tide and on a side, the ramparts course around the coastline, taking in Quai St Louis and Quai Saint-Vincent and over the battlements of the 1600s Fort National as well as the Grande Porte.
This significant monument was built on a tidal island and designed by Vauban- Louis XIV's military engineer. At low tide, you can walk out to it while Gothic-esque buildings, cobbled streets, and ship-owners houses lay before you on the other side.
Dine Out in Saint-Malo
One of the most satisfying things to do in the city is to sit at a terraced restaurant under massive walls or by Porte Saint-Pierre over a steaming pot of moules or baguette with juices and chips.
When in Brittany, it is a must-do to eat crêpes (pancakes). Therefore, it is not surprising to discover that the city has several tasty crêperies. Crêperie La Touline, situated at 6 Place de la Poissonnerie is a quaint small restaurant in the central area. Here they offer sweet buckwheat crêpes and have a little terrace that is superb for people watching.
Locals love it for its homemade ice cream and crêpes. There is also Bouche en Folie at 14 rue du Boyer that is a friendly family-managed restaurant with a great menu. It offers savory fresh seafood, and you will love it.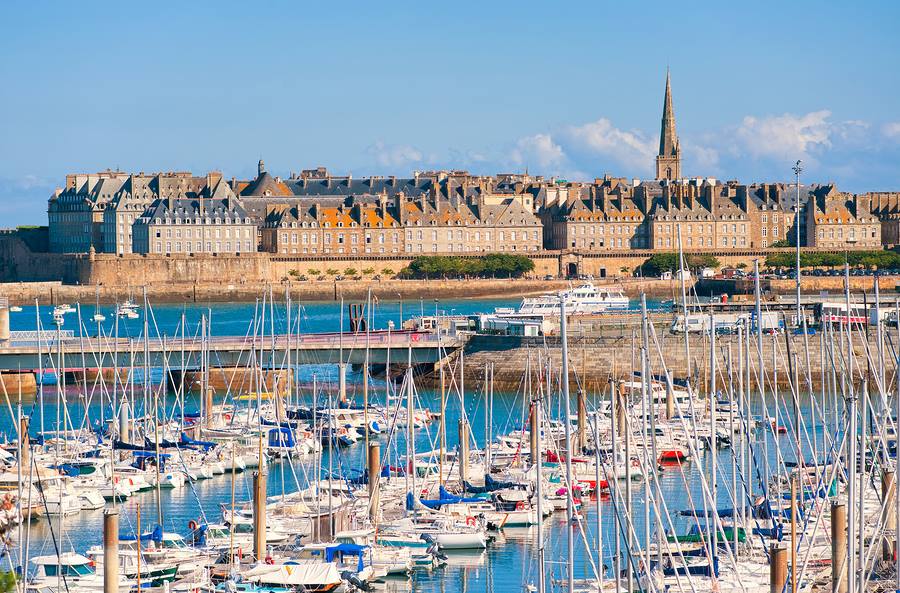 Do Your Best Pirate Impression
In Saint-Malo, there are many museums, including a fantastic one on a boat. Afoot the ramparts, go to the Etoile du Roy (Star of the King) and be the day's honorary corsair. Etoile du Roy is a look-alike of a frigate that was built in 1745. A 47 m long boat with three masts and twenty cannon guns are featured on this floating museum where you can learn more about life onboard nearly three centuries ago. It is a nice place for the family.
>>Also Read: Is Brittany Safe?
Admire the Fish at the Grand Aquarium
When you visit the Grand Aquarium, you will see more than 10,000 fishes. Over 600 species of different shapes and colors are on display here, including sharks. There are also many things to do there, including boarding the 'Nautibus' submarine to check out the 5000 fishes underwater.
Relax at the Beach
The city of Saint-Malo is popular for its astounding tides. High and low tides are different in Saint-Malo, and the difference is among the world's largest. There are expansive sandy beaches filled with rock pools. And just off the coast, there are small granite islands like the one that comes with a fort. Built in the late 1600s, the Fort du Petit Bé was equipped with 15 guns and mortars. When you climb up, you will instantly know why this place was selected as there are splendid views all round, and when the tide is low, nothing stops you from walking out. Other than that, a boat ride is necessary.
Get Some Souvenirs at La Maison du Beurre Saint-Malo
In the majestic cobblestone of Rue de l'Orme, you will find a butter paradise. From a blue-painted storefront at La Maison du Beurre, Monsieur Bordier deals in the widely known butter. The popular Brittany butter-maker makes use of the local method of kneading butter with a wheel and teak frame, a method that dates from the end of the 1800s. A good souvenir from here will be something edible if you are with a cool box.
>>Also Read: What is Brittany Famous For?
Get Familiar with Local Stories
Having its own language of Breton, Celtic mythology is close to the culture; Brittany is now covered with water but also by regional legends and myths. Traditional Arthurian tales worth stating are those that feature Merlin the wizard, who is said to have lived in the magical Breton forests, and that of Chateau de Comper, in the Morbihan area, that is said to have been the cradle of Sir Lancelot.
In another place in the Brittany area, there are several stories of sinners, saints, and star-crossed lovers. Saint-Malo is the city's patron saint as well as pig-keepers. Supposedly born in Wales, Saint-Malo is also the founder of the modern-day city and of Brittany's founding saints.
Walk Leisurely in Amble at Paramé
Saint-Malo's seaside resort is Paramé, which is situated about 3 km northeast of the city's Old Town. This place is known for its expanded strip of sandy beaches (de la Hoguette and Plage du Sillon), for its sea spa (Les Thermes Marins de Saint-Malo). For the 1800s villas and hotel. Visitors will see these adorned buildings on the beachfront and on boulevard Chateaubriand and Boulevard Hébert, making Paramé a delightful spot for a late–afternoon walk.
Have a Drink in the Old Town
The city's Old Town is joining forces with cool bars where visitors can enjoy a nightcap. Among the choicest venues is La Belle Époque on rue de Dinan. It is a hearty bar that offers traditionally brewed beer and homemade rums. You might want to sample original cocktails in a creative décor, proceed to La Fabrique on Rue de Chartres. There is also Ar Koad on rue du Boyer, where whiskey lovers should not skip. There you will find whiskeys from different parts of the world, including Naguelann- the locally made whiskey.
Stroll Through the City's Old Town
Almost entirely rebuilt after the Second World War, Saint-Malo's Old Town dates back to the 6th-century. Now, its houses are made of grey granite, and cobblestoned narrow streets take visitors on a delightful trip back in time. From the 1200s Saint Vincent Cathedral to the 1700s corsair buildings, the Old Town is crammed with historical spots to visit, and marked with crafts and art boutiques and quaint restaurants and bars.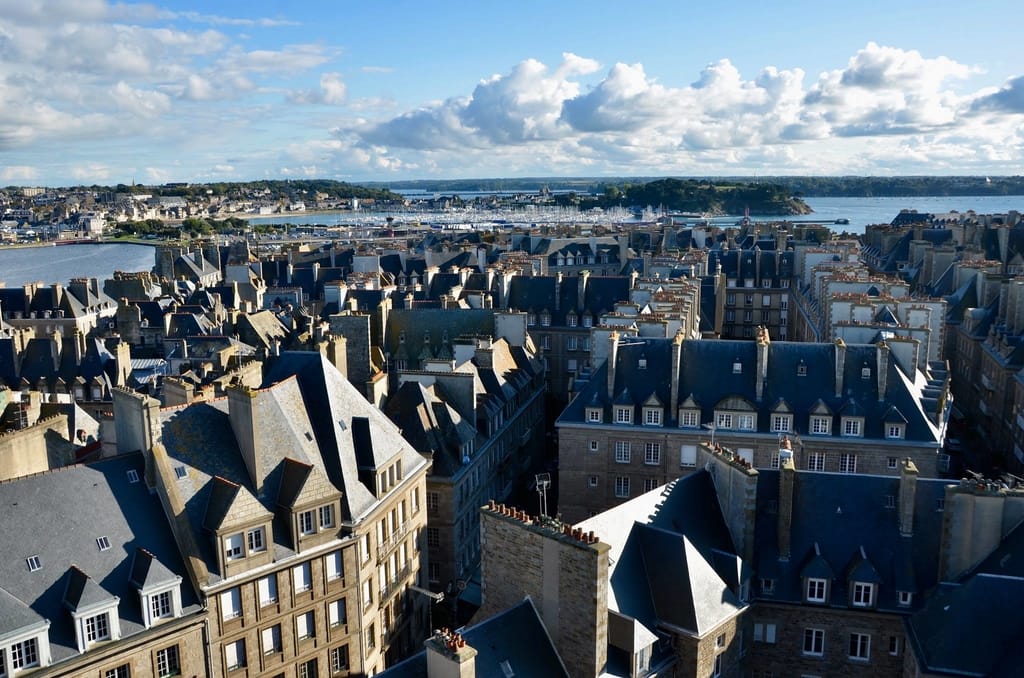 Try Local Delicacies
While strolling amongst the old city's lanes, you are bound to see several bakeries and restaurants dealing in local specialties. Do not resist the urge to enter and have a taste. You won't regret it. As a coastal town, it has several great fresh kinds of seafood. Try oysters and fresh mussels. Here, bear in mind that you are in the Brittany area of France where savory crêpes are the area's specialty. Alongside your food, try locally made calvados or cider or even Breton beer. Do not also forget to round off your meal with Kauing Aman- the Breton cake.
La Grand' Porte
There are lots of entry points for the Old Town, but you should consider the major grand gate. It has two large towers on both sides and is overwhelming with thick walls. In ancient times, La Grand' Porte has a well-preserved iron gate and quaint pulleys to open the door by lifting it. On the right side of the entrance is a toilet also. There is the Grande Rue on the road in front of the gate. The road courses to Cathédrale Saint-Vincent de Saint-Malo. There are several souvenir shops and restaurants on both ends of the streets.
Take an Unforgettable Boat Trip
The coastal forts are part of the destinations of the widely-known boat trips that work out of the Saint-Malo when the tide is in. You will be spoiled for choice of cruise options, including long cruises along the coast, mini-cruises around Saint-Malo, or a trip across Rance's mouth to Dinard's resort on the other side. You can also go on excursions up the river through the distinct Rance tidal power dam, and farther to the awe-inspiring small town of Dinan.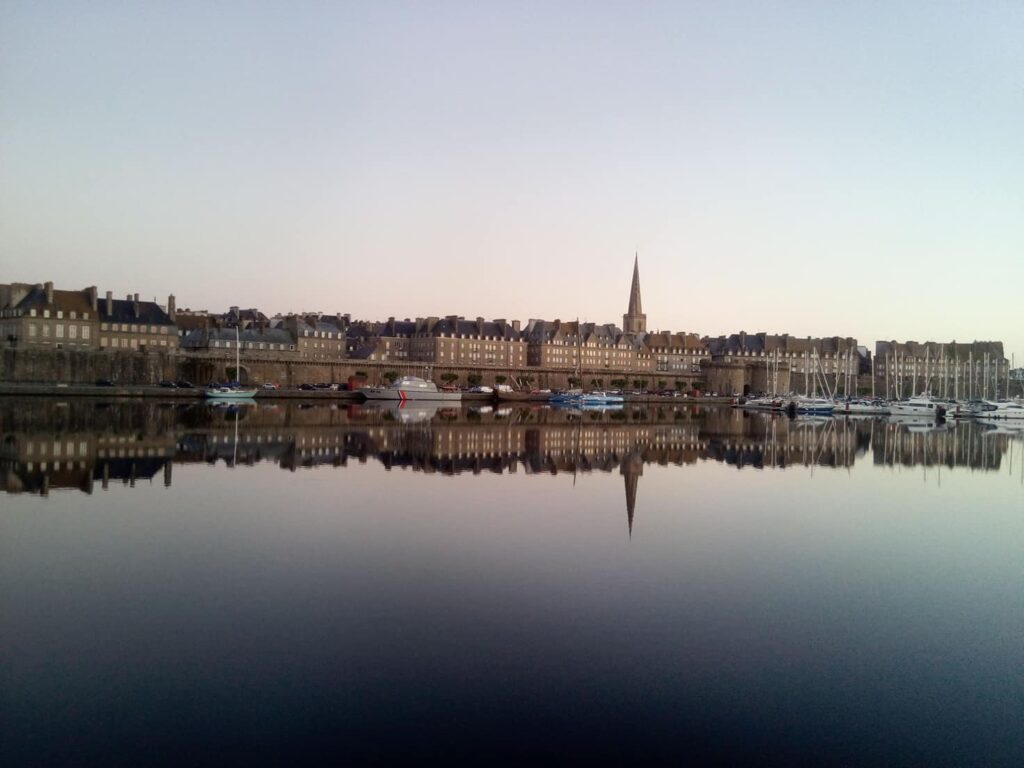 >>Also Read: Is Dunkirk Worth Visiting?
Is Saint-Malo Worth Visiting? – Summary
Saint-Malo in France is a children-friendly, ravishing small town. Easily, you can do a day's tour and see all of the major and minor attractions. For some added fun experience, you lodge at any of the several accommodation options. Saint-Malo is one of the places to be in Brittany, and it is worth multiple visits.