Most Popular Traditional French Dishes
When considering French heritage, it is beyond a list of landmarks to visit. It encompasses a unique language and culinary specialties usually connected to some regions, sometimes passed down from one generation to another. The incredible range of popular French traditional dishes even makes it to restaurant menus around the world. However, these iconic dishes usually taste quite better on their 'home soil' with the use of locally grown ingredients with traditional methods and recipes.
Here Are Some of The Best and Most Popular Traditional French Dishes:
Tarte Tatin
This is a classic French dessert that contains caramelized fruit (often apples) before being baked. It is usually served with ice cream or crème anglaise. Tarte Tatin is a dish you learn to prepare at school while the teacher tells you about Stephanie Tatin creating it inadvertently in 1898. She was attempting to make a local apple pie when she accidentally left the apples in the butter and sugar for too long. While she rushed to salvage the dessert, she put the pastry base on the browning fruits before putting the pan in the oven. This is a culinary error that the world has come to love today.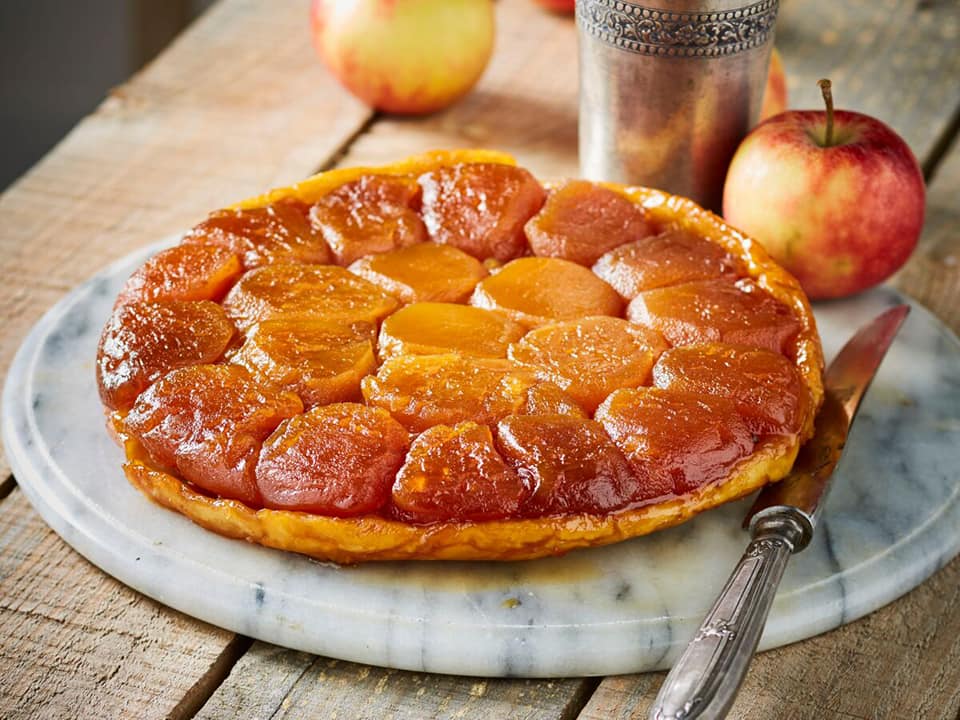 Coq au vin
Julia Child made this important French food popular. The dish is made up of chicken braised with wine, bacon (lardons) or salty pork, mushrooms, garlic, onions, and sometimes some brandy. Even though the name means "rooster in wine", the braising is perfect for tougher birds- capon or chicken is often used in the recipe. The regular wine used is Burgundy, but you must know that there are regional variations of the dish across the country that use local wines. Treats like coq au Riesling (Alsace), coq au vin jaune (Jura), and coq au pourpre (Beaujolais nouveau) comes to mind. There is even a coq au Champagne (Champagne).
Boeuf Bourguignon 
This tasty red wine-based beef stew is slowly cooked. Lyonnaise or Dauphinoise potatoes on the menu are perfect together with it, and if you visit Burgundy, there are a lot of chances to test the region's most popular dish. Nevertheless, be warned that there are few variations there. Boeuf Bourguignon used to be a peasant dish, but it is now a French staple that features in menus worldwide. Traditionally, the cuts of meat would be softened in wine for about 48 hours to intensify the flavors. If you visit Burgundy in August, the Fete du Charolais celebrates the dish along with much wine and music.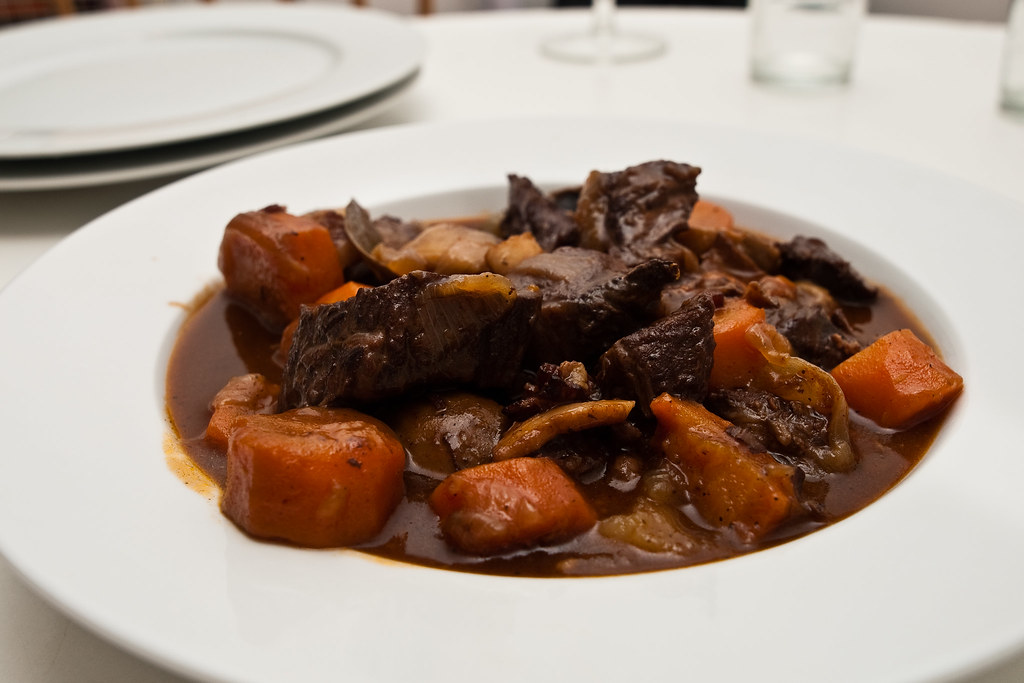 Moules Marinières
A lot of brasseries and cafes will serve this famous lunch dish. Moules Marinières is a saucepan or big bowl of mussels prepared in white wine with parsley and shallots. It is served with French fries or bread, and you do not need to add cream to the sauce. And just like most seafood and fish dishes on a French menu, a glass of Muscadet goes well with the meal.
Cassoulet 
This is a dish made up of white beans that are slowly stewed with meat. Cassoulet typically uses duck or pork but can include goose, sausages, mutton, or something else that the chef deems good. The origin of this dish is traced to southern France and is common in places like Carcassonne, Toulouse, and Castelnaudary. The name 'cassoulet' comes from cassole (the pot) that it is locally baked in. Like it has done for centuries, Cassoulet keeps bringing families together.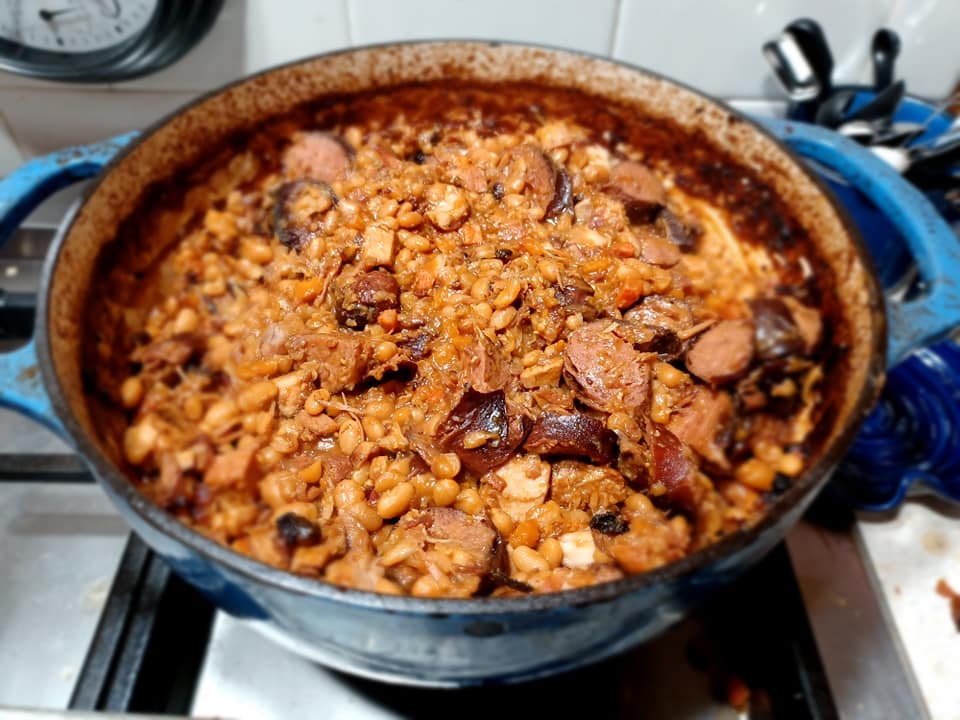 Chocolate soufflé
Soufflé means 'to blow,' and it suggests this airy and light dessert. Chocolate Soufflé can be traced to the early 1700s, and today it is a staple you will find on dessert menus across the globe. The chocolatey crust is crispy and great for making the creamy chocolate come out for a splendid surprise. But it doesn't have to be sweet. Even cheese soufflés are as tasty if you want something a little saltier.
>>Also Read: The Best French Pastries You Must Try
Flamiche
In Flemish, this means 'cake', and it originated from a place close to the border with Belgium in northern France. Flamiche has a puff-pastry crust stuffed with vegetables and cheese. The local filling is cream and leak, even though there are lots of variations. There is also a pizza-esque type of flamiche that doesn't have the top crust of the pie. You might want to have a bite of pissaladerie, which has onions, anchovies, and olives.
Confit de Canard (Duck Confit)
This is a delicious French dish or duck- even though few chefs use pork or goose- that is one of the finest dishes in France. Using slow-cooking (confit) and an old preservation process, the meat is prepared involving duck meat marinated in garlic, salt, and thyme for close to 36 hours. Then at low temperatures, it is slow-cooked in its own fat. This process is a healthier alternative to frying. Confit de Canard is usually served with confit roasted potatoes alongside garlic. The Gascony region is known to have the best variations of the dish.
Bouillabaisse 
Bouillabaisse is a legendary Provencal dish that originated from Marseille. It includes at least 3 types of fish and shellfish and is filled with saffron. This dish should be served with garlic and cayenne mayonnaise (rouille) that is spread on croutons or grilled bread. Lovers of seafood would love a good Bouillabaisse, especially the one prepared close to a fishing village. If you want to recognize a bouillabaisse from a fish stew, it will have chunks of seafood and fish.
>>Also Read: 10 Best Foods You Should Try in the South of France
Salade Niçoise
This is a regular French salad that originated from the Provence region. Usually eaten as a side dish, Salade Niçoise can also be a light meal. It is a blend of fresh tomatoes, lettuce, tuna, boiled eggs, anchovies, and Nicoise Cailletier olives. But there are several variations to go for. So if you are having a hard time choosing the perfect summer menu, you might want to consider Salade Niçoise.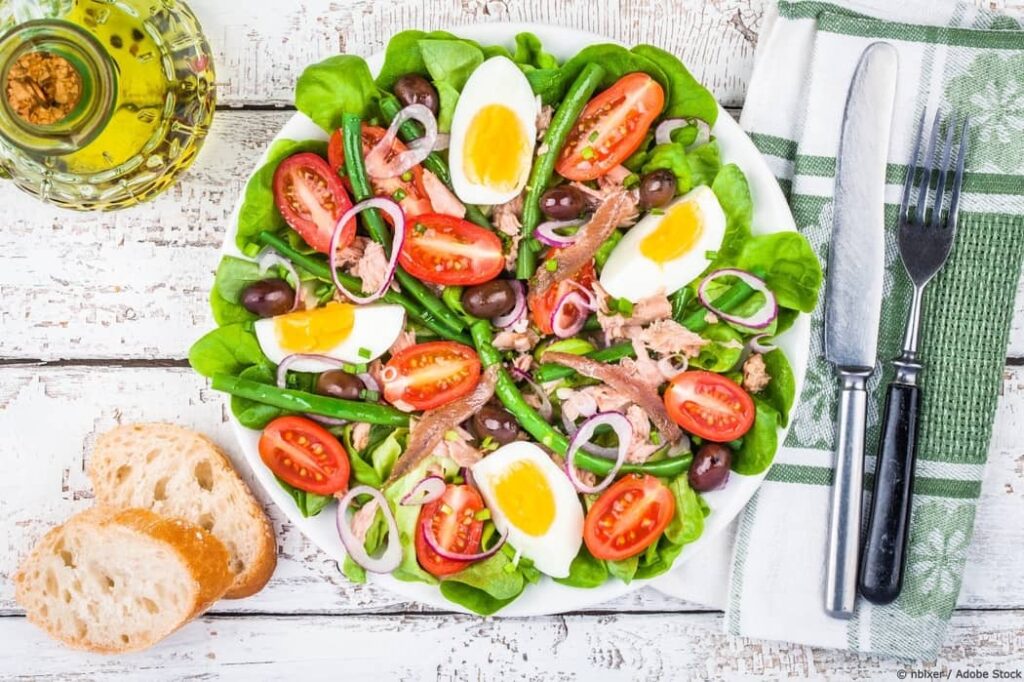 Ratatouille 
It's so good that a cartoon was named after it. A Provence native, ratatouille is made up of shallow-fried vegetables put in a casserole dish and baked in an oven. For a long time, French chefs have disputed whether the vegetables require cooking beforehand. But whichever way you prepare it, the result will still be amazing. The regular peasant dish can be an appetizer, a side dish, or the main course, and it tastes wonderful with red wine and crusty fresh bread.
Fondue Savoyarde 
Usually, fondue is associated with skiing and is most popular on menus of restaurants in or near the alpine areas. Anyone can enjoy it anywhere, especially on board, as they can get their own fondue kit. Fondue savoyarde is a pot of melted cheese topped with garlic and wine. Enjoy dipping cubs of bread into the gruyere cheese or the Beaufort.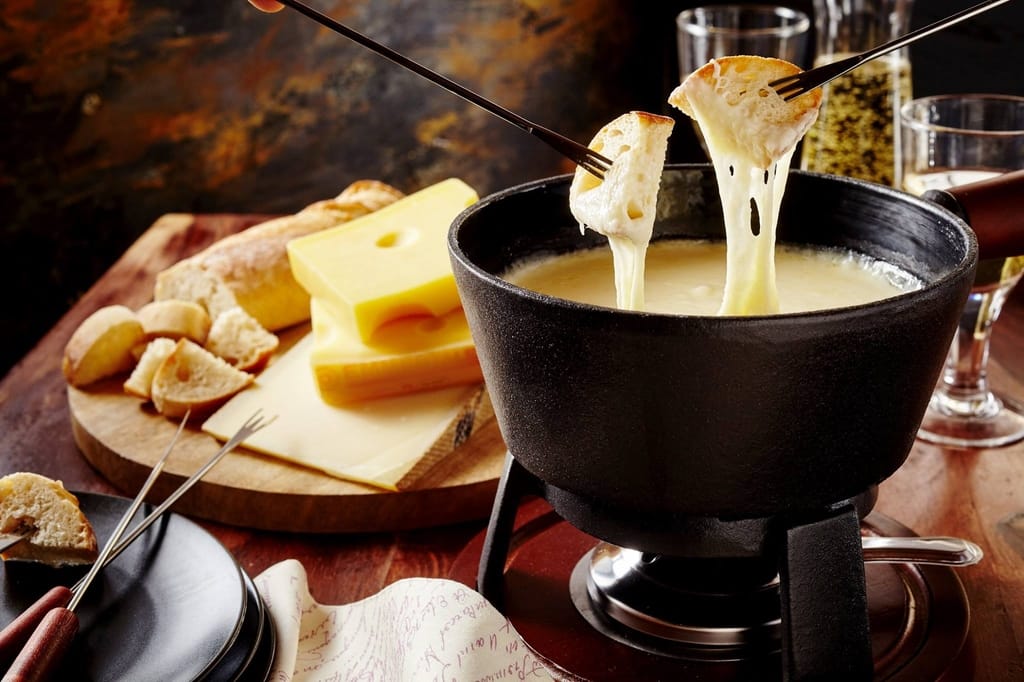 Tartiflette 
Still talking about mountain dishes, Tartiflette is an iconic one that is native to Savoie and Haute Savoie. It is a luxurious potato dish prepared with melted Reblochon cheese, onion, and lardons. "Croziflette" is a Tartiflette variation that replaces potatoes with Crozets, little buckwheat noodles.
Final Thoughts
As you might have observed, French dishes rely on a simple mix of rich, natural flavors that blend to make amazing globally-acclaimed foods. As a matter of fact, French cuisine is so spectacular that it was added to the 2010 UNESCO intangible cultural heritage list. Given its history and culinary prestige, French dishes will continue to be popular for their finesse and flavor.