St-Jean de Luz Travel Guide
One of France's most beautiful and instagramable beach towns, Saint-Jean-de-Luz is a quiet Basque seaside town located in southwestern France near the Spanish border. In the heart of Basque country and hugging the coast along a protected bay, St.-Jean-de-Luz boasts a beautiful, long sandy beach as well as a great pedestrian shopping area, Basque architecture, delightful town squares, and awesome surf conditions. There is also a small but busy fishing anchorage here, where you can watch fishermen pull in large catches of tuna, anchovies, and sardines.
When not lazing around in one of the great bathing tents along the sandy beach here (one of the Best Beaches in France), visitors to Saint-Jean-de-Luz can spend hours (if not days) shopping in the covered markets, checking out France's largest Basque church or people-watching in the bustling Place Louis XIV.
What to Do in St. Jean de Luz
Hang out at the beach
St. Jean de Luz has a terrific beach along the bay having the same name. You can rent tents here and get out of the hot sun, from June through September, for around €7 a day. If you have never done it in the past, be advised – it is an incredible experience that will spoil you forever.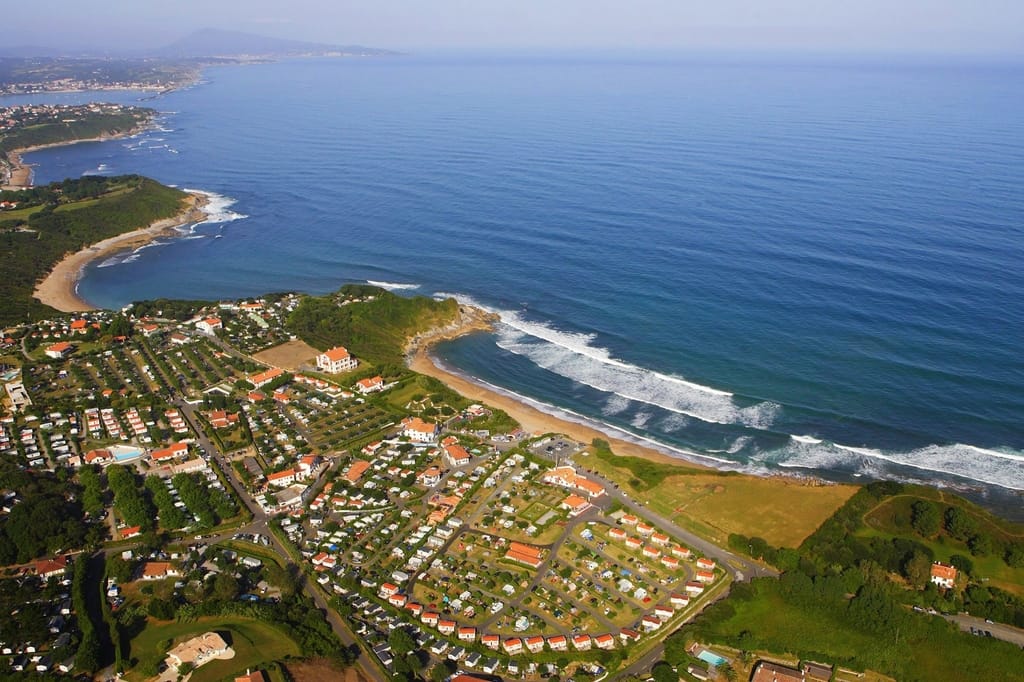 Visit the Eglise St.-Jean-Baptiste
The somewhat plain façade on France's biggest Basque church hides a magnificent interior. Here you can admire the great Baroque altar where Louis XIV and Marie-Thérèse of Spain were married in 1660.
Check out the lighthouse
Walking out on the Pointe Ste.-Barbe at the northern end of the bay provides some fantastic views of St.-Jean-de-Luz. And if you further and climb to the lighthouse via Rue du Phare, you'll get a glimpse of the coastline that will take your breath away. Make sure your camera's charged!
Go surfing
Although St.-Jean-de-Luz is a lesser-known surfing area than nearby Biarritz, it is nonetheless a great place to catch waves year-round. There are funky surf shops in town where you can rent boards, sign up for lessons, or even commit to a week-long surfing school. The best surfing can be found about 5 km north-east of St.-Jean-de-Luz at Plage de Lafitenia (Lafitenia Beach).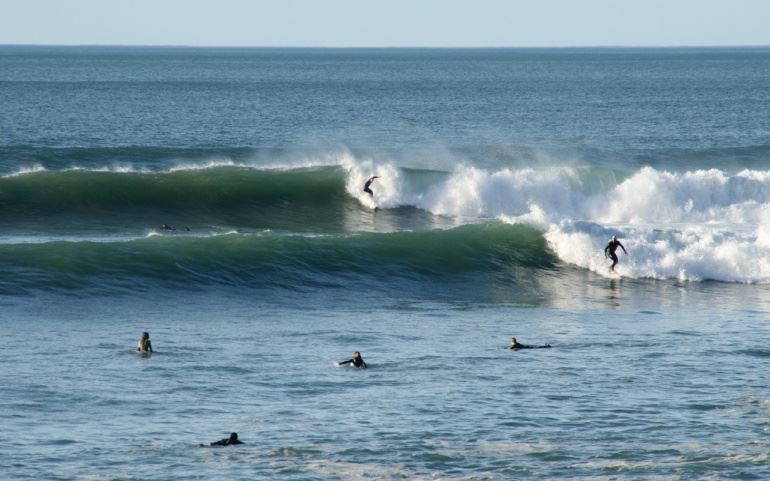 Go boating
As a beachside town, it is not hard to imagine that many of the popular activities in St.-Jean-de-Luz center around the sea. The Espace Voile International in town offers windsurfing and sailing lessons but also rents out boats and kayaks for those interested in hitting the high seas on their own.
Eat fresh sardines (and other local seafood dishes)
Sucking down succulent sardines by the dozen that come from the waters near St.-Jean-de-Luz makes for a fantastic meal, especially when matched with a crisp glass of Semillon white wine from the region. Stop by Buvette de la Halle next to the town's fish market, where diners sit in plastic chairs under a canopy of white lights.
Hang out in Place Louis XIV
A pleasant pedestrianized square in town, here you will find La Maison Louis XIV, where the famous monarch spent the last few days of his bachelorhood before marrying Spanish princess Marie-Thérèse in the nearby Eglise St.-Jean-Baptiste. You can take half-hour guided tours of the house, or simply sit and people watch in the square on a sunny afternoon.
Hunt down French soccer star Bixente Lizarazu
This soccer legend and avid surfer from St.-Jean-de-Luz actually has an entire stadium named after him in the French Basque region. Affectionately called Liza by his fans, Bixente is one of the most celebrated and decorated French players in history.
Go shopping on rue Gambetta
This pedestrianized street in St.-Jean-de-Luz is home to shops and boutiques selling everything from tacky tourist wares to saltwater taffy and stylish clothes.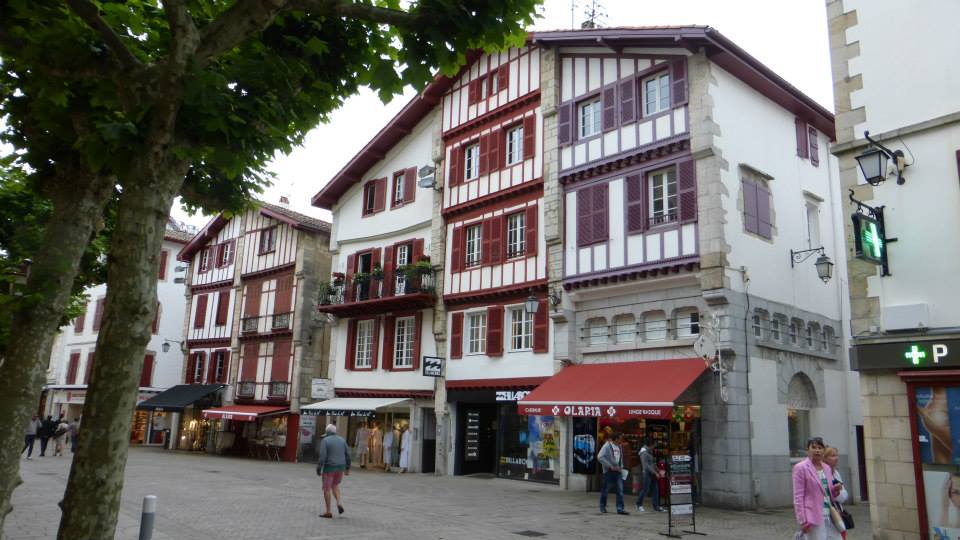 Festivals and Events in St.-Jean-de-Luz
Fêtes de la St-Jean, in the nearest weekend around June 24
This is the biggest and probably the best of the summer festivals that take place in St.-Jean-de-Luz. Focused on the summer solstice (and the longest day of the year), this celebration is celebrated with seaside bonfires, music, and dancing. Residents will be wearing traditional red and black clothing.
La Nuit de la Sardine, on a Saturday in early July and the Saturday nearest August 15
This festival, which translates literally as Night of the Sardine, might sound like a fishy event having to do with these small sea creatures; but this festival is actually a night of music, folklore, and dancing in celebration of one of the area's largest fishing catches.
La Fête du Thon, July
Translated as the Festival of Tuna, this is yet another commemoration of the generosity coming from the sea near St.-Jean-de-Luz. The streets fill with dancing and Basque music – and best of all, lots of stalls selling sizzling hot tuna steaks. Yum.
Bastille Day, July 14
While there are celebrations all over France celebrating the national holiday, St.-Jean-de-Luz features fireworks over the sea and lots of dancing and festivities.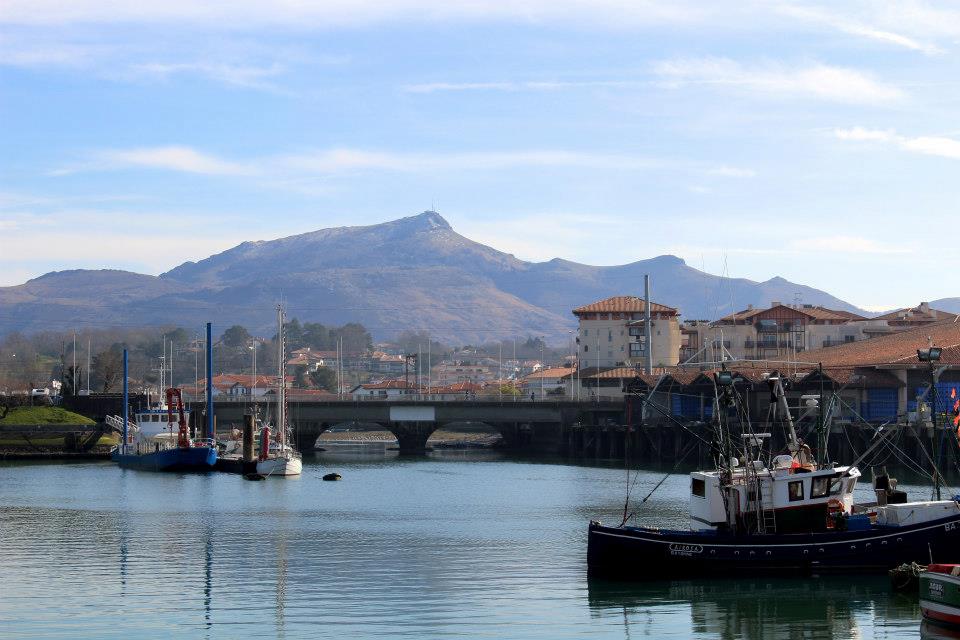 Weather in St.-Jean-de-Luz
The weather in this part of France tends to be temperate and warm year-round, so whether you find yourself in St.-Jean-de-Luz in July or October, you should have pleasant and relatively mild weather. The summer months tend to be hotter, with average temperatures in July and August hovering around 86 degrees F (30 C). Fall and spring tend to be slightly cooler, with average temperatures around 70; winter highs usually fall into the 50s.
Where to Stay
Because Summer in France is definitely the high tourist season, especially along the coastlines where people flock to the beaches during the warmer months, you'll want to make sure to reserve a room well in advance as hotels and hostels can book up months ahead of time. You may be best off getting a comfortable room in a chambre d'hôte (bed and breakfast type accommodations).
Getting to St-Jean de Luz
Traveling by train in France is almost always the best way to go, as the TGV (high-speed train) can whisk you from Paris to southern France in just a few short hours. Saint-Jean-de-Luz is on the main Paris-Madrid line, and there are five high-speed TGV trains a day leaving from Paris.