In the fairly long list of Roman influence in France is the city of Amiens that spans along the Somme River. Now the Picardy region's capital, the city houses the country's largest Gothic cathedral. This and many more make up the inexhaustible charm that this city of 132,727 holds. Amiens is generally safe for visitors coming from anywhere in the world.
In fact, the city's character is a stark contrast to its past in the last century. The city might have been ravished during the First World War, as visitors will see when they visit its memorials, but today, it is incredibly peaceful. And despite its inviting tranquil state, you will be surprised that Amines offers some of the best fun to have in northern France.
>>Also Read: Is Amiens Worth Visiting
Here are Some of the Things you Should Know About Safety in Amiens:
General Safety
It is known that Amiens is a safe place; still, visitors reporting cases of crime is not a totally rare occurrence. This means that as assuring as the city's tourism office can be concerning the general safety of tourists, visitors should not lose their guard. Valuables and belongings should be kept properly to have a safe travel experience in this city. The overall danger level in Amiens is low.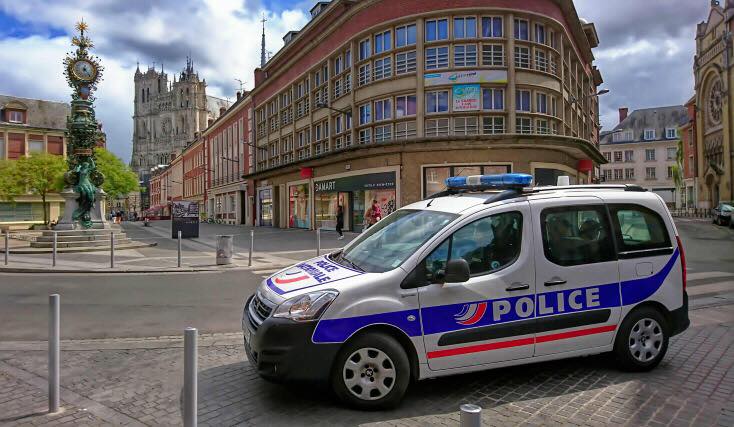 Transport and Taxi Risk
Amiens is well-connected, especially its rail system. Even though there is no TGV train access like in many French cities, the Intercités trains and TER Trains links Amiens and cities nearby. Transportation is affordable, easy, and safe. If you want to explore the city uniquely, rent a bike and see the amazing attractions on the streets. Buses are everywhere and are a reliable way to get to different parts of the city. Bear in mind that taxis are expensive. If you have a piece of heavy luggage and your destination is far, you can take one; otherwise, you can use any of the other alternatives.
Residents of the city need an average of about 41 minutes for a one-way trip from their home to their workplace. But travelers often spend a few minutes moving around. The inefficiency level of traffic in the city is moderate. If you are boarding public transport, you will need to add about 3 minutes to your waiting time at the stop.
Meanwhile, be careful of taxi drivers that appear to be overly nice. When locals are good to visitors, it makes the experience all the greater for the latter. But when it is too much, it could suggest that something sinister is in the offing. Be watchful, and keep your possessions closer to you. In addition, pickpockets do operate in trains, buses, and other transport means that accommodate a decent amount of passengers. These thieves work in groups too, so be observant.
Pickpockets
Amiens might not be in the ranks of Paris, Berlin, and Madrid, but it sure appeals to many visitors from around the world. Pickpockets target unsuspecting tourists and locals to steal their valuables. This occurrence is not difficult to avid by keeping an eye on whatever you have on you. When in a crowded place like a touristy spot, do not put your wallet at the back of your pants. Then be careful of purse-snatchers.
Natural Disasters  
The occurrence of natural disasters in Amiens will not likely keep you from exploring the city if it does happen. The risk is very low, and you would not have to worry about that. Still, take precautions. Adhere to every instruction the tourism office will give you and do not forget to follow local weather reports. You can as well install a weather app on your mobile device to keep you up to speed on the weather.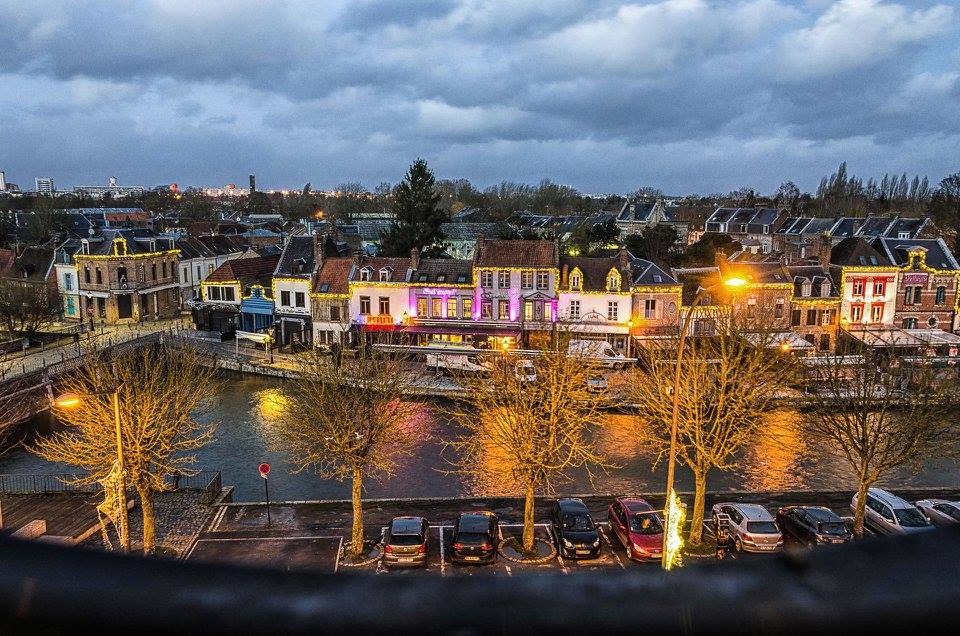 Mugging Risk 
The likelihood of being mugged in Amiens is pretty low. A low crime rate does not mean the absolute absence of crime. The city center tends to be deserted in the evenings, so it is not safe to stay late outdoors. But a district like St-Leu is fun and great at night. And if peradventure you are being mugged, do not resist. Authorities always advise that visitors and locals do not resist such an ugly occurrence but should immediately report as soon as they can.
Terrorism Risk
In Amiens, it is like any other part of France. The country is on a high terror watch because, in recent years, it has experienced a wave of threats and attacks in different forms by Islamist terror groups. So, when you see armed military personnel in certain parts of town, know they are there to protect. Report suspicious events you observe and always follow the rules laid down by authorities. Amiens is a relatively calm city and hardly makes the news for terror or violence related events.
Scam Risk 
Yes, there are scammers, but they are avoidable. If you are a serial visitor to France, it will be easy to figure out schemes aimed at targeting you. That could also be said for newbies. Intuition backed with attention, you will be able to uncover the barrage of lies intended to deceiving you to pay. But know that it can happen anywhere, including where you least expect to be cheated. When you go shopping for agricultural produce or cloths in boutiques, double-check your change.
Women Travelers' Safety
Women are safe traveling alone in Amiens, and that includes the city of Amiens. That is not to say walking alone in the streets at late hours is ideal. Avoid poorly-lit spots too as they can be covers for muggers.
Car Theft
To be safe, park your car where there is a security camera or guards. And make sure the doors are locked when you are in traffic. Anyone could enter the vehicle, whether you are in or not. Do not forget too not to put valuables in your car. If you must put valuables in the car, conceal them properly. These suggestions are true everywhere in the world. The risk level is moderate. 
Healthcare in Amiens  
Healthcare professionals in Amiens are competent and are rated highly. In the case of a health emergency, be ready for costs that could be high. Diagnosis can be slow, together with medical examination, but the process is satisfactory.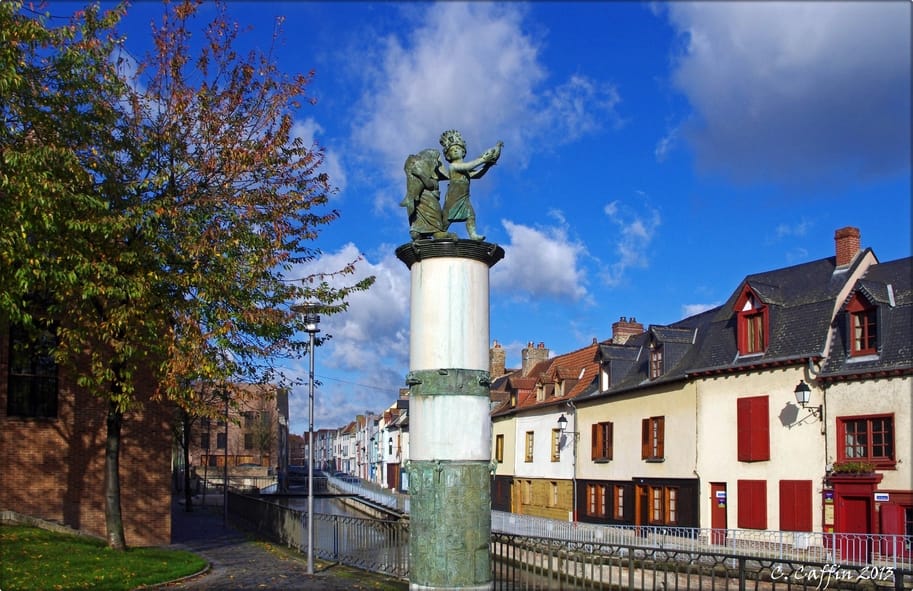 Weather in Amiens
The city is a great travel destination throughout the year, and the most delightful weather is during June, July, August. Before you travel to Amiens, know that the hottest months are July, August, and June. While mildly hot weather is superb for a vacation, some travelers prefer hotter weather. The coldest month in Amiens is January with the temperature reaching 7℃ / 44℉ in the day and 2℃ / 35℉ at night.
As for the wettest months in Amiens, February, November, and May are likely to witness more rainfall than other months. August is the muggiest month, and July has the highest humidity and while the lowest humidity is recorded in December.
Quality of City Green Space and Parks
The city of Amiens boasts of clean air and a generally pollution-free arrangement. Staying in the city can be splendid as it has many parks, green spaces, or squares. The city is among the greenest and sustainable places in the world. Every aspect of living or staying in this city makes it a popular destination in northern France for vacation.
It is a unique city if you are looking for relaxation. Amiens is a place with excellent air quality. In addition, it is always well maintained and clean because of the immense investment in communal services. You can cut spending by drinking safe tap water instead of spending on bottled water.
Is Amiens Safe? – Summary
Amiens is often called the natural city. Rightly, a visit to this beautiful and calm city can feel like a rendezvous with nature. A low crime rate, clean air, and breathtaking attractions do not just make up its magic. It is a friendly city as well; locals embrace visitors from different countries every year. So, visitors of any race, sexual orientation, ethnicity, religion can feel safe when they visit Amiens.