Most Beautiful Islands in French Polynesia
Dazzling blue waters, powdery beaches, palm trees, and stunning sunny days perhaps come to mind when you dream about the legendary islands of French Polynesia. In this beguiling area are some of the most resplendent islands in the world but each tropical beauty has a unique thing to it.
This place is probably the closest effigy of paradise on earth. If you imagine that tropical French Polynesia was just for the wealthy and popular, or for honeymooners planning to start their nuptial life in debt- think again. Solo travels to the islands are possible. With 118 islands sprawled across a vast distance, island hopping here can be perplexing- which island should you check out? 
>>Also Read: Best Time to Visit French Polynesia
Here Are The Most Beautiful Islands in French Polynesia
Bora Bora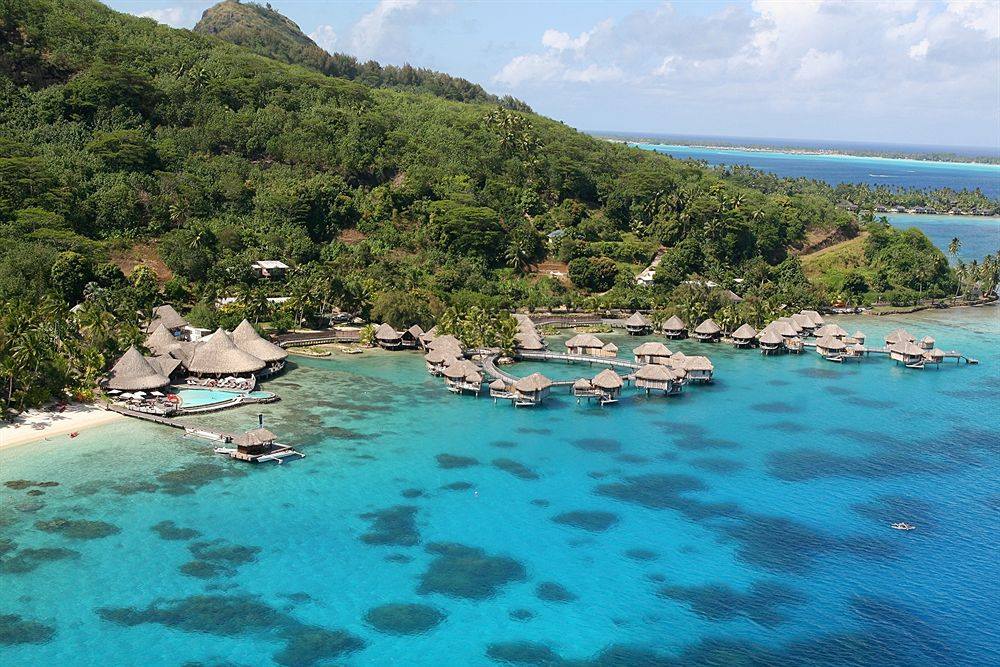 Wrapped in green and bordering an impossibly bright turquoise lagoon, this island is said to be the most beautiful in the entire South Pacific region. Viewed from afar, Mount Pahia and Mount Otemanu's lush peaks perk up out to the waters in a beckoning fashion. Adventures here cover both sea and land, and visitors can explore the lagoon and its small islands or motus on cruises that are usually added to the chances of snorkeling with rays and sharks. They can also hike a web of pathways up craggy hillsides to adore all the magnificence. Round off the adventure with an incredible French-inspired romantic and food resorts.
Rangiora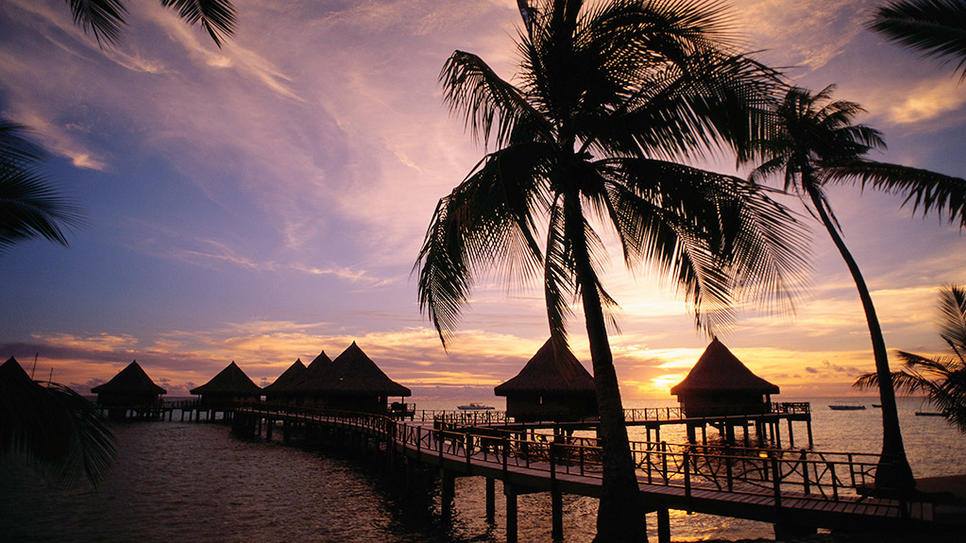 For the thrill-seeking traveler, Rangiora might be the most beautiful island in French Polynesia. Due northwest from Fa'a' ā International Airport in Tahiti, the island is a 45 minutes flight. Interestingly, Rangiora is even a smaller dot on the map than Bora Bora, even though it is one of the world's largest atolls. Here the landscape consists of mostly compact sandbars wrapped in coral.
Just two of Rangirona's motus (reef inlets wrapped in vegetation) are inhabited. This means that not more than 3000 people permanently call the place their home. When you get to Rangiroa, find a local, rent their boat, and go diving when you can.
Below the surface are a humongous shoal of fish and some average-size black tip reef sharks. At the Aquarium, both tourists and locals congregate throughout the day- sitting on their boats, diving into the water, playing music, and having amusing times. Later, you can go by boat to Reef Island, a small island about sixty minutes' drive away. There, you can snorkel, explore, and eat lunch.
Raiatea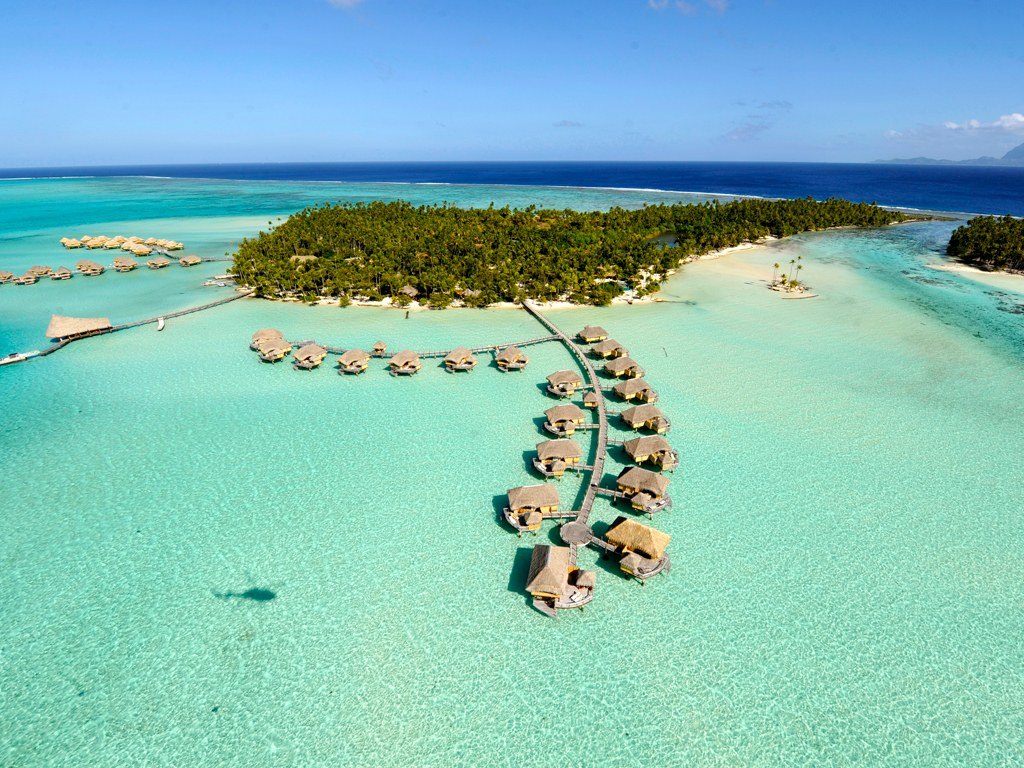 Raiatea is primed for history enthusiasts. This is said to be the first land that ancient Polynesians inhabited. When you leave the airport, you begin to see vendors selling fresh coconuts, fragrant vanilla, and pump pineapples. If you visit with a tour operator, you will learn a great deal about the richness of the history there.
On the island is the Marae Taputapuatea UNESCO site. It was here that the Polynesians first set out into the oceans to explore what lies beyond the horizon. They will eventually find the islands of Hawaii (1000 years ago). All of Tahitian history is passed as an oral tradition as there are no early written documents. Through dance, song, and a common bond with other Pacific islanders, the history is preserved.
Taha'a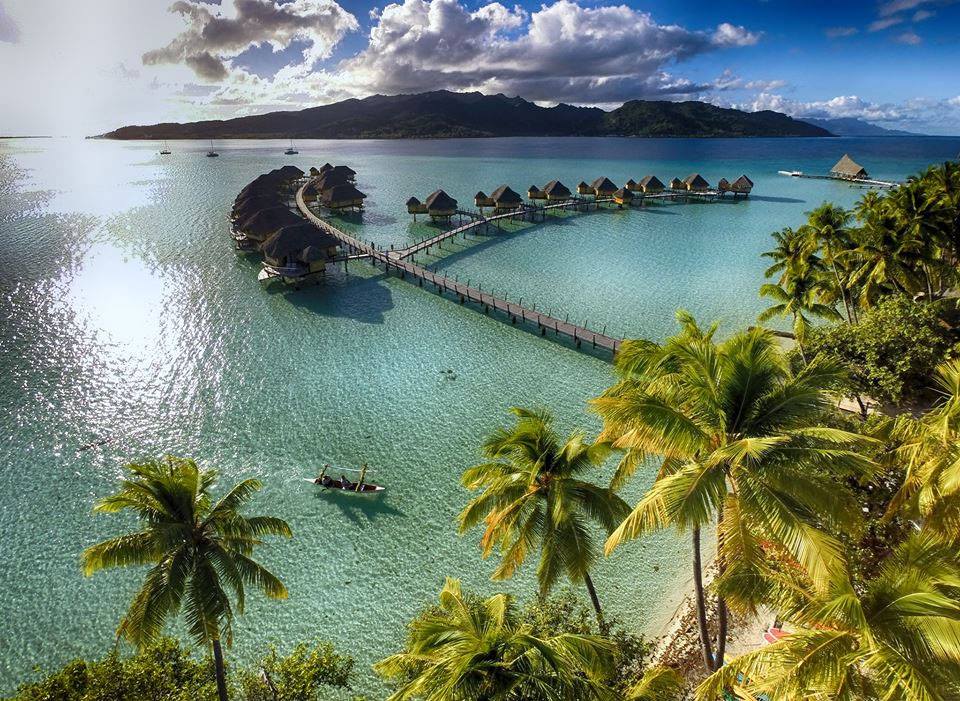 You can only reach Taha'a by boat. This boat only docks at the back of a restaurant. It is almost impossible to pass through without going in to order some meal because it smells good. Taha'a will suit the wellness traveler because there is not much to do on the island except to recline, relax, and take in Bora Bora's beautiful views just a few miles away.
There is hardly any better spot to relax in Taha'a than from the back of a hotel's overwater bungalows. Be determined and rise with the sun- there is a great reward for this with a skyline that converts a blended shade of pink, red, and burnt orange that you never knew was possible.
Moorea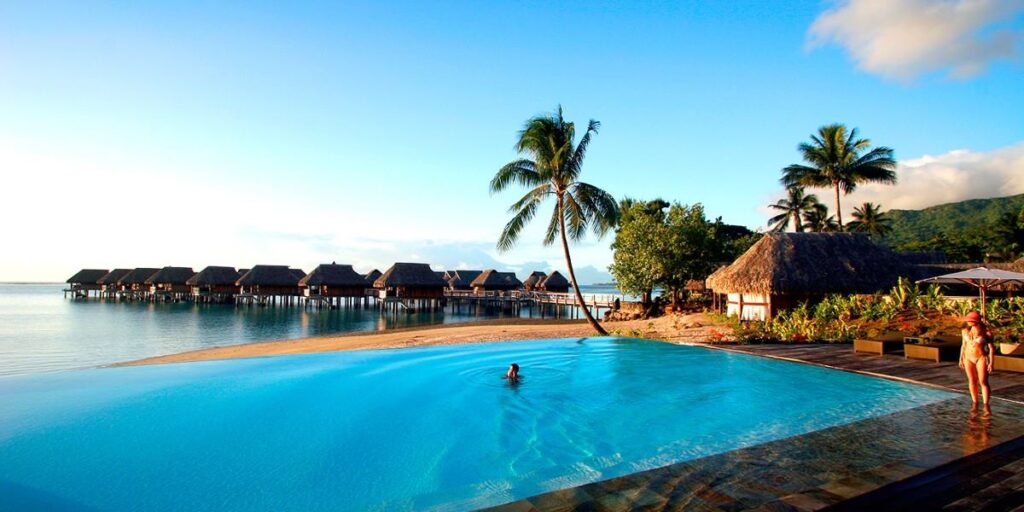 The mountains on Moorea feel powerful, unlike Rangiroa's flat and long landscape. They also feel looming as they tower high into the clouds. Moorea is for culture seekers. They will have the chance to fish as the Polynesians have done for hundreds of years. It is hard not to fall in love with this island. This is probably because of its low profile charm or because of its heart-shaped form forged by its duo bays. The island has something for every traveler- hiking when the sun rises and lazing on the beach at noon go well together. Also part of the routine is a phenomenal scuba diving and feeding stingrays and sharks. You will want to retire here.
Tahiti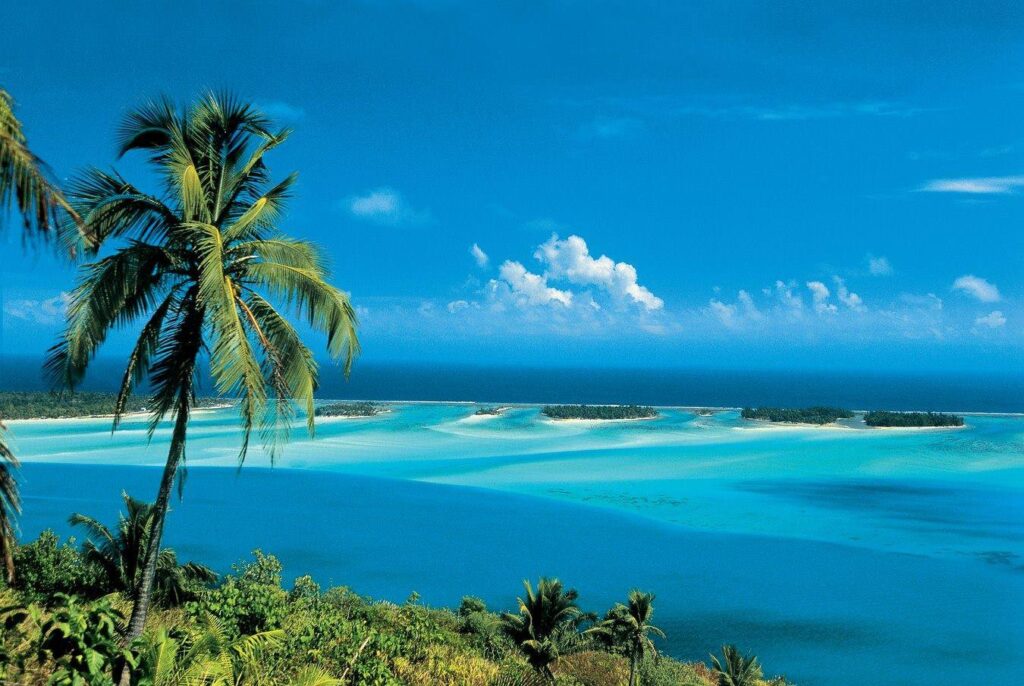 Many vacationers often underrate Tahiti itself. The island is more like a launching pad than it is a tourist destination. Still, it has plenty to offer when you discover it. Tahiti is where more than 70% of French Polynesians live. Papeete, on the northwestern coast of Tahiti, is regarded as the only real 'city' on the islands. Take an entire day to explore this part and check out its exotic market too. In the afternoon, shop for a few black pearls and have dinner with locals in Place Vaiete's iconic roulottes food vans. The matchless fun starts when you leave the city. Tropical gardens and black sand beaches can be found here.
Tetiaroa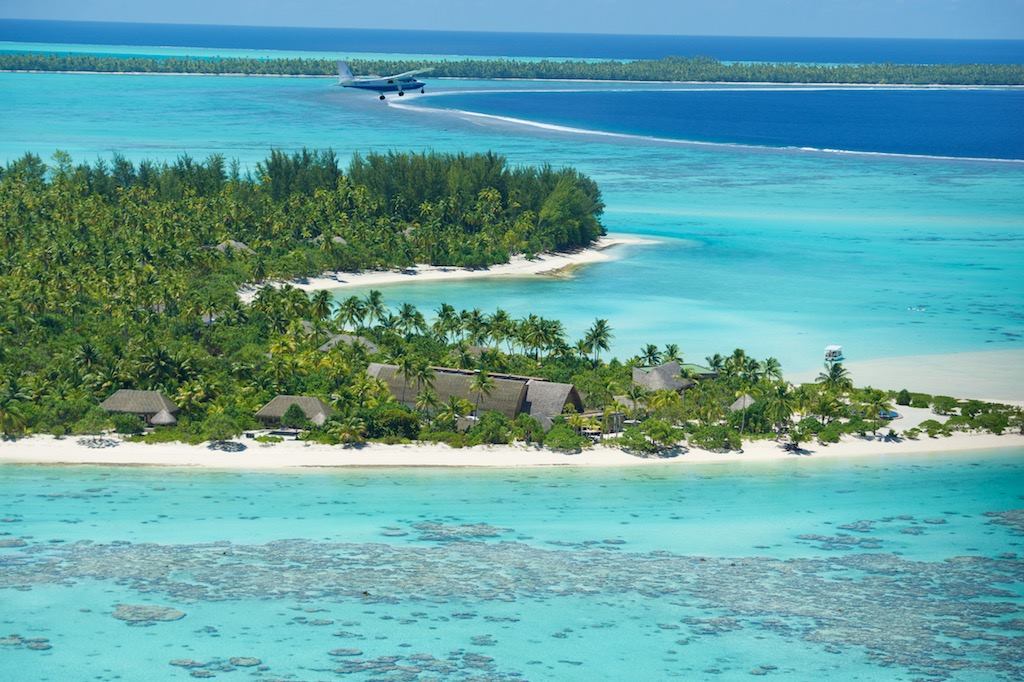 The Tetiaroa atoll is 33 miles north of Tahiti with all the charm of Bora Bora. Once the favorite spot of the Tahitian royalty, this hallowed spot in the South Pacific is today a paradise for birds (one of Tahiti's largest) and holidaymakers seeking sunshine. Tetiaroa is said to be the private escape of the iconic Hollywood star, Marlon Brando. There are lots of affordable private home rentals on the other ring of islands with Tetiaroa.
Maupiti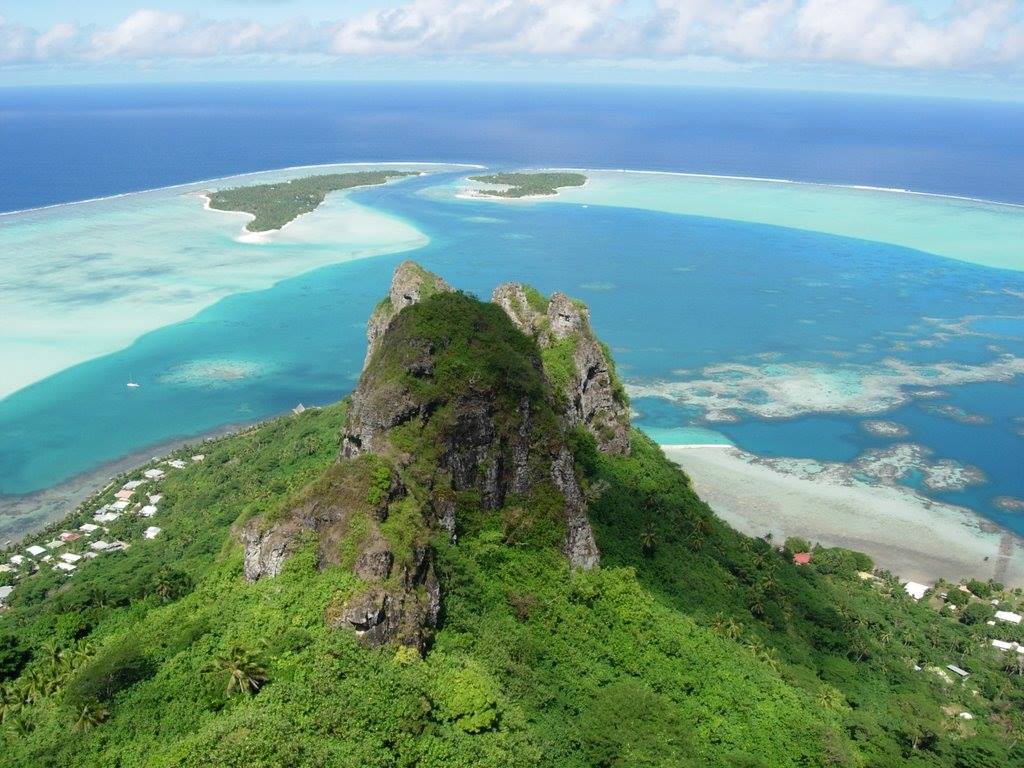 Scenic views and an 'edge of the Earth vibe' make Maupiti a must-visit for travelers who would not mind walking to Society Islands' outer edge to savor unsullied French Polynesia. A 50-minute flight from Papeete, this group of sand does not have touristy resorts and hotels but hosts guests in family-managed pensions (hostels that sometimes include meals). Get sneakers with perfect traction to climb Mount Teuraffatiu (1,220 ft), which has the best views on the island from the summit. It can be reached in about 120 minutes.
Manihi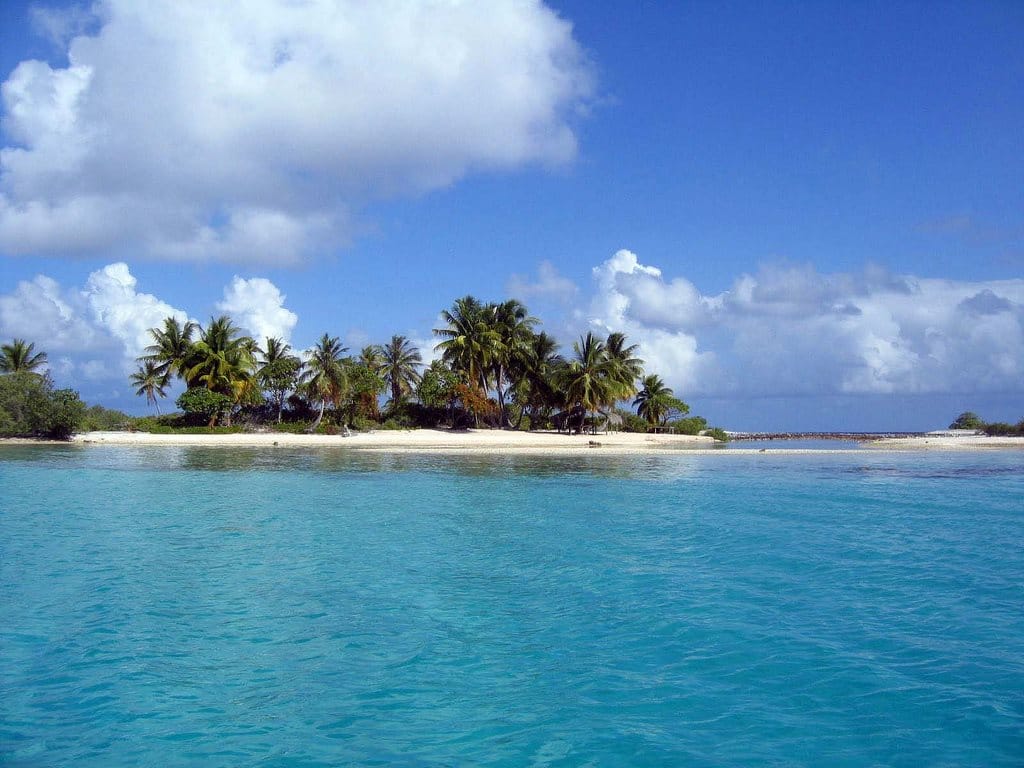 Manihi is home to Tahitian pearl farming and is situated on the Tuamotu Islands archipelago. A nimbus of coral formations guides the large lagoon, which is the perfect place to kayak, snorkel, or float into the sun-drenched horizon. Buoys and ropes marking the lagoon suggest that oysters culturing pearls are under the water—several local families on the island practice this profession.
>>Also Read: Is French Polynesia Expensive?
Some Reasons to Visit The Most Beautiful Islands in French Polynesia
Scuba Diving 
As an additional spice, French Polynesia is more ravishing below sea level. The island of Rangiora is known to have some of the most perfect diving in the world, and if you are new to the game, it is a great place to start. You will also find dive shops across the islands and world-famous spots for everyone- from experienced to beginner divers to explore.
The Marine Life
All of French Polynesia's over a hundred islands and atolls have a universe to see right off its coast. Getting out of the water will be difficult with its 800 distinct fish species, ubiquitous coral reefs, astonishing dive conditions, and phenomenal snorkeling.
Island Hopping
Taking a boat transfer and interisland flights across French Polynesia is easy. The ferry trips are easy, quick, and great for sightseeing. Most hotels offer boat shuttles, too, from local airports. Air Tahiti offers a great service regarding this, and you can get a better view of the islands from the sky. So, connecting to any part of the islands is quite simple.
The Sunsets
In French Polynesia, the sunsets are simply remarkable. Every visitor will want to reach Matira Beach on Bora Bora for a unique view. You can even record the glorious moment on camera. It is incredible from this side of the Pacific.
Most Beautiful Islands in French Polynesia – Summary
French Polynesia islands are some of the most splendid tropical destinations you would ever visit. They offer lucent aqua lagoons, fish-rich coral reefs, and astonishing beaches with pristine sands. And with diverse marine life, some of the best diving in the world, spectacular natural beauty, and a thick vanilla fragrance that that will trail wherever you turn; these islands are the stuff of many last wishes.
>>Also Read: Is French Polynesia Safe?